If you ware wanting to teach ESL online & become an online English teacher, there are 4 basic skills with which most online English teaching job's are going to require. Lots of people want to work from home, whether part-time or full-time, but not everyone understands what these online ESL jobs require.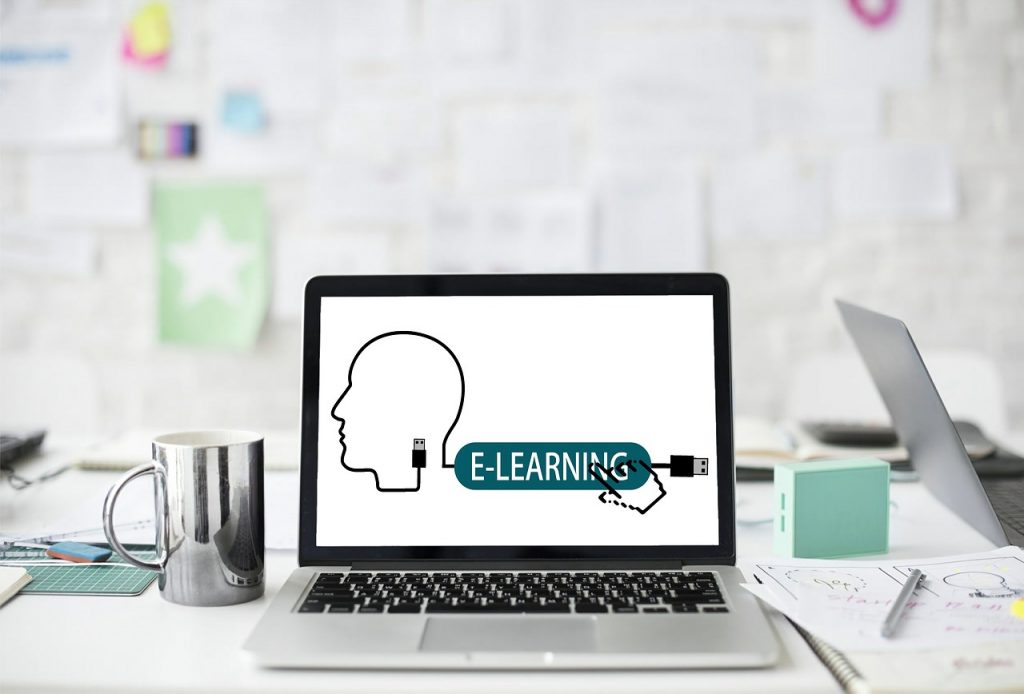 What is Online ESL Teaching?
Online ESL teaching is, essentially, teaching English online from home. Most online ESL companies have hiring requirements a Bachelors degree, TEFL or TESOL certification and many companies require their teachers to be native English speakers. Students can pay for classes to learn English from online ESL teachers. Onlines ESL teachers can work for large companies like VIPKid or smaller companies like Gogokid. There are new companies being started at every corner so it is important to do your research and find the company that suits you. The large online ESL companies are based in China and market their classes to chinese students. Online ESL teaching is a fantastic work from home job for anyone who is willing to learn some new skills and work hard to build a flexible business as an independent contractor.
I was a part of creating this course, in partnership with International Open Academy, and with 4 other teachers, there are years of experience and lots of information and tips for getting into this industry, teaching ESL online and how to continue to grow as an experienced online ESL teacher.
4 Online ESL Teaching Skills
These are not an exhaustive list of skills needed for online teaching but I do believe that they are important ones to start considering and working on if you are going to be applying to teach ESL online.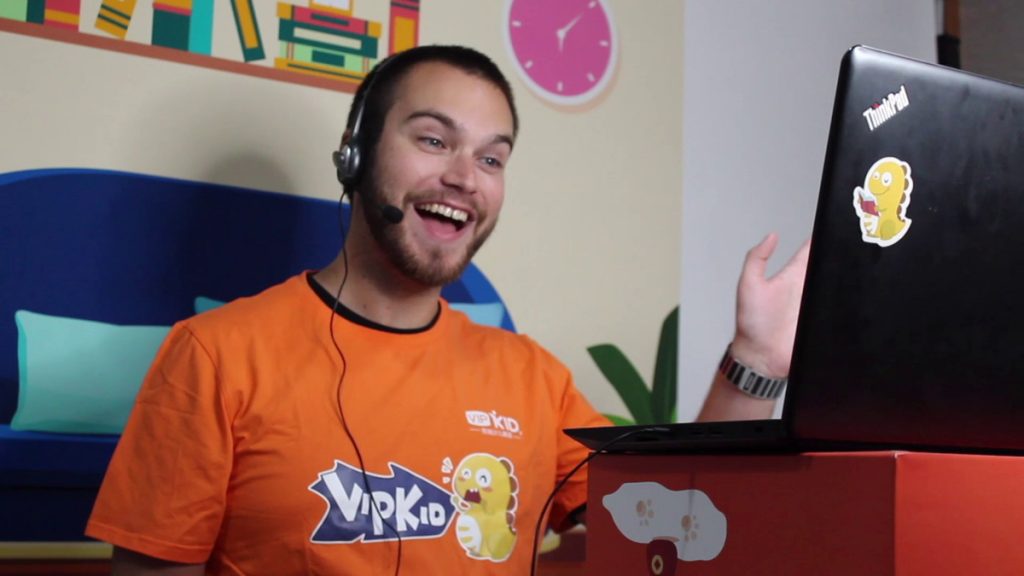 1. Creating an Engaging Classroom
Online ESL teaching requires you to engage your students in a different way. We do not have the same stimulus and environment as we would if we were teaching in-person or in a B&M traditional classroom. Our virtual classroom needs to engage students and hold their attention. This doesn't mean that we need to have bright colors everywhere and have an over decorated classroom, but it does mean that we need to consider how we are going to engage our students. Let's look at a few ways this can be done:
TPR – Total Physical Response is using our hands, gestures and body to give commands (Instructional TPR) and help with the meaning of words (Educational TPR). If you are teaching the verb 'run', you can use your arms and body to show what run looks like. Consider how you might teach the sentence "I like to ride my bicylce" – I see at least 3 ways to use your hands to convey that sentence to help students remember it.
Props – Using props in an intentional way is going to help your classroom come alive.  We only have our small screen to interact with our students. When you are teaching a lesson consider 2-3 times that you can use a prop to bring the static slides or text alive. If you are teaching about clothing, why not show some articles of clothing to help the students pair meaning with words.
Rewards / Incentives – many online ESL companies require a secondary reward system or their is a built-in system but these are things that you can add to your classroom environment by using them intentionally to reward, engage and redirect your student to the learning.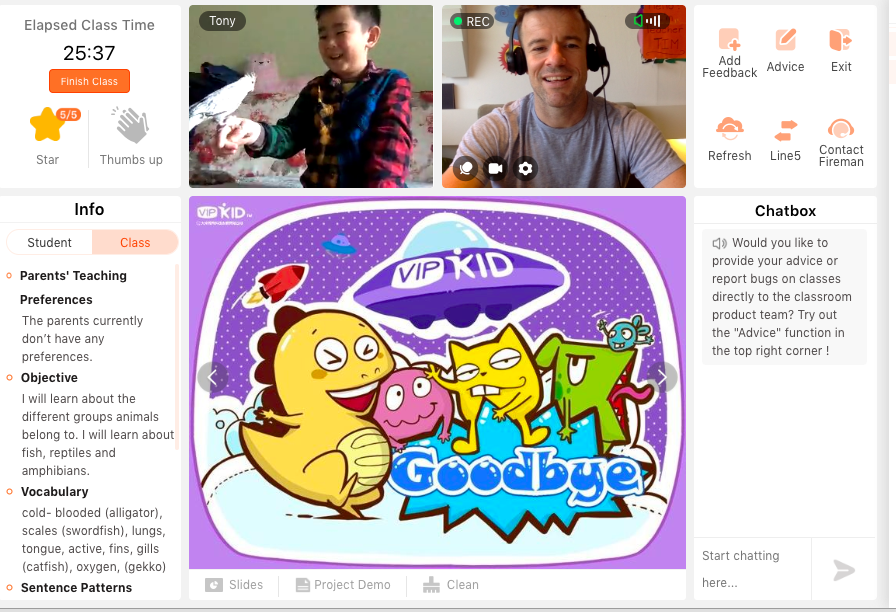 We need to be adaptable and flexible in our online ESL classroom. Teaching ESL online provides a lot of surprises, unpredictable situations and situations where we need to think on our feet. You might have a student that doesn't speak for the whole 25 minutes! Or, you might have a student that wants to talk a lot about other topics – how are you going to deal with that and encourage extension conversation but also cover the content? What if you are left with 5 extra minutes at the end of a lesson? What are you going to do in these situations? Have a plan, stick to it but be flexible enough to adapt in any situation.
One thing I always teach my applicants when I am coaching and helping people through the hiring process is to not memorise "how to teach" but rather learn skills to be a great online teacher that will help you in any class that you have. There is no one way to teach and all our students are unique and different.
If you have the ability to think quickly then you can be creative in how you deliver the lessons, and extend the lesson to have the student talk about related topics, learn related vocabulary words and help them have a richer language base.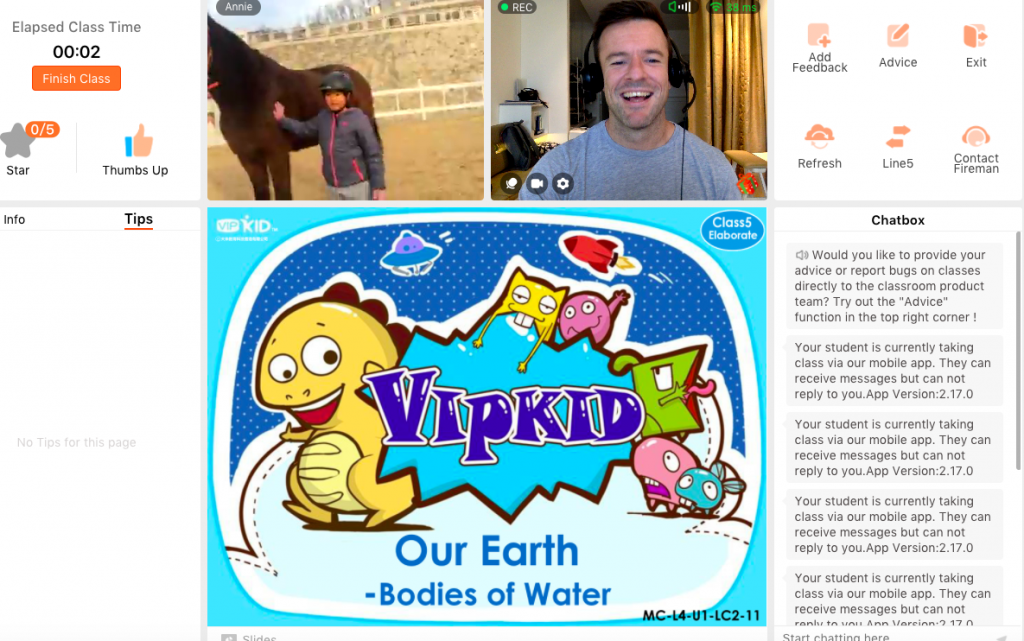 3. Reducing Incidental Language
Another skill that you need when you teach ESL online is to be able to keep your incidental language low. What is incidental language? This is additional language used in the classroom such as words, phrases, and sentences that are not necessary and only confuse and cause the learner to not understand what we are talking about.  We need to practice eliminating our incidental language when teaching young learners who have a very basic level of English.
Incidental language can be, but is not limited to the following:
Transitional language ("Ok, in the next slide we are going to practice what we just learned")
Introductory language ("Today we are going to learn all about animals, like pets and farm animals").
Teaching language ("When I say horse, I want you to say the word horse, ok?")
Think about how you can practice "getting your point across" without adding extra language and words that the child won't understand. Imagine you are learning Chinese and you know about 3 words including your name, how would you want the teacher to help you learn?
As an online ESL teacher, you are in control of your hours per week that you work, and because you teach English online from home, you set your own schedule.
I went from working a set schedule, with a monthly income at a school to creating my own schedule and getting paid a set amount for each class that I taught. This was a huge shift in my income potential and all of a sudden I was in control over my pay check. You can develop a tendency to work too much because each class that you teach is more money and each slot that you do not open is a potential "loss" of income.  We need to be very careful with this mindset and adopt a healthy work-life balance.
The online ESL teaching industry can cause burnout and exhaustion if we are not careful. We need to set limits for ourselves and understand that this work will not be enjoyable if we overdo it. Think about how you can create balance in a job that can be very isolating and removed from human interaction (even though we are talking to kids!).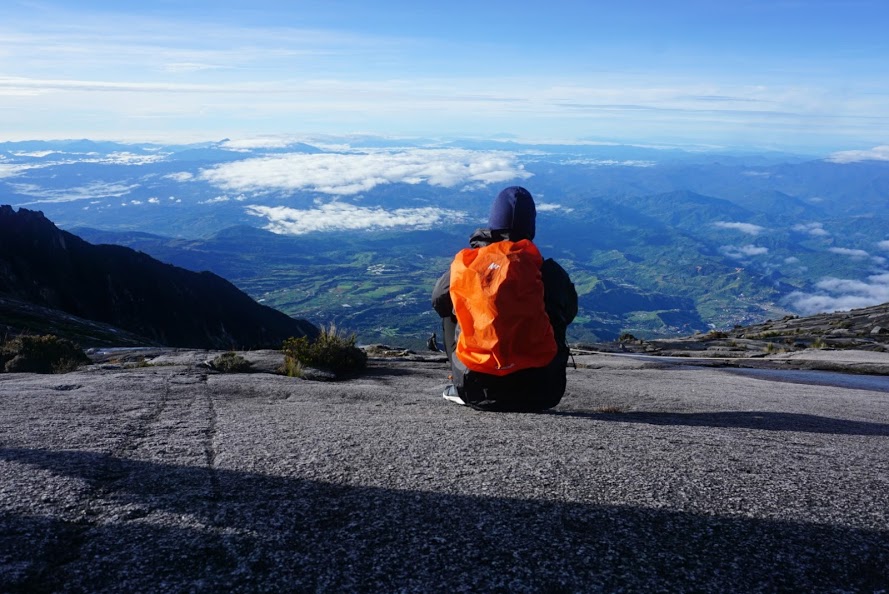 If you would like to apply for an online teaching company, there are lots of things to consider. Do you like parents to book you or the company to book you? Do you want to teach children or adults? I am a hiring coach and teacher for VIPKid and Gogokid. VIPKid is the largest online ESL company in the market and they were ranked by Forbes as the #1 "Work From Home" job in 2018. If you would like any help or support in the hiring process, please use my referral link to apply and I will invite you to my VIPKid Bootcamp training which includes live coaching sessions, a training guide. hiring course & supportive facebook community.
Pin It!