While 2020 was a year to remember…or forget, as I reflect back on the year and what I accomplished, I wanted to document it here so that it can inspire or encourage you to reflect on the goals you accomplished.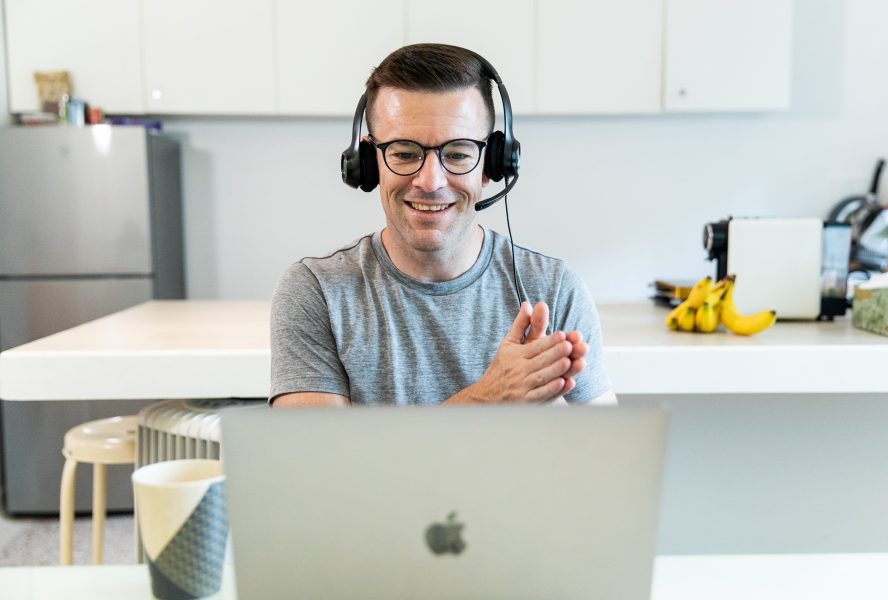 2020 Accomplishments
As I write this, it is already the beginning of January! 2021 is off to a start and I am deep into some of my January goals and Quarter 1 goals. Before we get into that, let's look at what has happened in my business in 2020:
YouTube:
This has probably been one of the biggest for me. I put a lot more effort into my YouTube channel this past year. While I got monetized toward the end of 2019, I really ramped up my content in 2020 and made some videos that did very well and grew my subscriber count.
I ended 2020 with growth of over 6,000 subscribers and as of today, I have: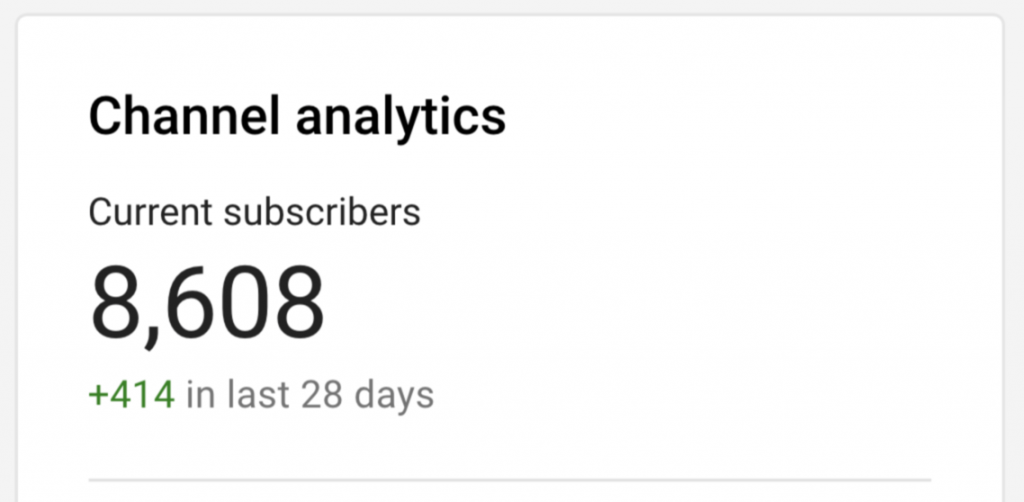 While I know its not all about numbers and I really try hard not to focus on that because it doesn't really mean everything, the growth in my channel has helped my overall business grow.
YouTube has become the sort of "epicenter" of my business now and it has allowed me to be found on searches and helped my other income streams grow. Not only that, I have made some cash through YouTube advertisements.
If you are curious as to the specific amount of money I made on YouTube in 2020, here it is: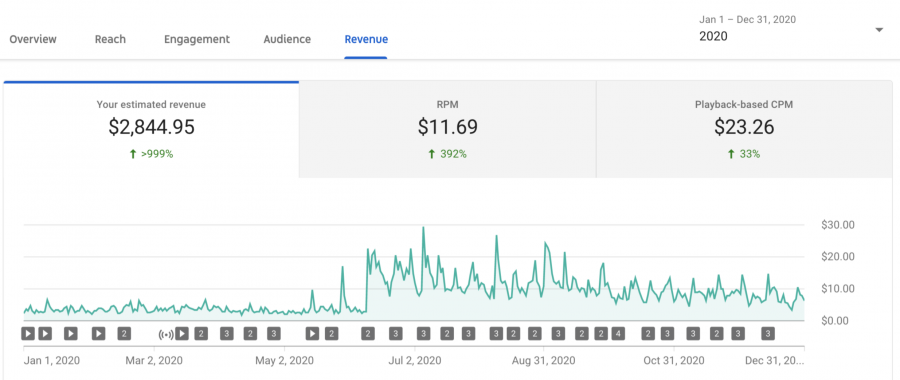 For my little channel, this has been HUGE growth and I am excited to see what happens in 2021. I know that it takes a lot of consistency and work to grow your YouTube channel but I love the platform and it has been really fun.
In addition to creating video content, I create my own YouTube Live show!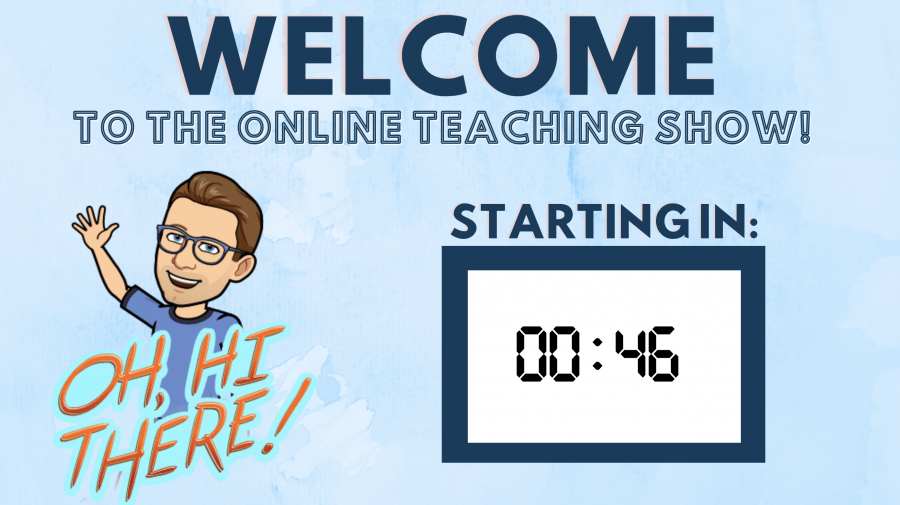 I love going live using StreamYard and I produced over 25 shows in 2020 with interviews, content, fun and games and just a chance to create community and add value.
Check out my Live show here, each Monday at 8:30am EST.
Website:
My website was another focus in 2020. I took a blogging and SEO course in the beginning of 2020 and wanted to learn how to grow my organic traffic to my website.
I knew that I ranked for a few keywords but I wanted to put more effort into this and create more regular content.
While I ramped up my blogging, I am far from consistent (one of my 2021 goals!) but I put a lot of time into SEO research and created several blog posts that rank on page 1 of google!
Let's look at my website traffic growth in 2020:

Let me be clear…website growth it slow! It goes up and down but you can see from the above analytics for 2020 that there is a general trend up with lots of dips!
I do not make any money on my website from traffic but it has become a place for people to get hired to online companies which sometimes results in referrals or affiliate marketing.
I utilised Pinterest more that I was doing which is an incredible way of growing your organic website traffic because Pinterest is a search engine and it can really help drive traffic to your website.
A website is a very important part of your business!
This leads me into #3:
Courses:
I had a goal of creating a course in 2020 and I enrolled in Digital Course Academy towards the end of 2020 to lear from the great Amy Porterfield.
I took a lot away from the course and refocused my plans for 2021. One of the things that came out of the course was that I created my first mini-course, Website in a Weekend.
Website in a Weekend is a mini-course designed to help someone start their website from scratch without knowing what they want their site to be about.
It takes you from setting up your domain name, registering with a hosting site, learning the backend of WordPress and designing the basic elements of your website.
I also include some bonuses about search engine optimization, using Google Analytics and the Google Search Console.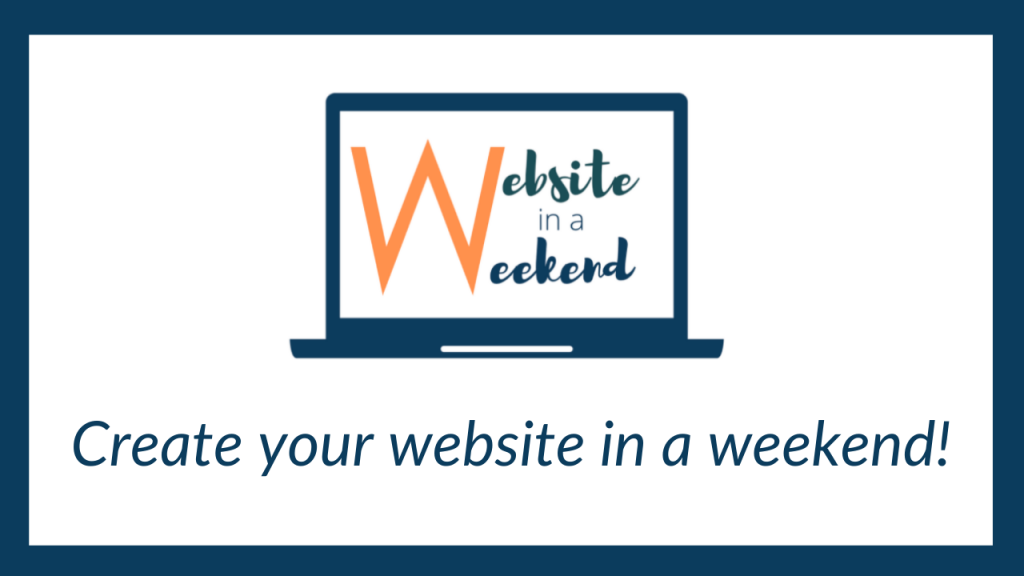 Affiliate Marketing:
Out of my YouTube channel and my website, I have seen an increase in partnerships, collaborations and a general uptick in my affiliate marketing strategies.
I have been able to work with companies and feature them on my YouTube channel as well as create affiliate partnerships with some of my favorite resources!
I put more effort into Amazon Affiliates as well, but this doesn't bring me a lot of revenue, you can see that it did bring in a little over the course of a year.
This is completely passive income, though, since I do not have to do anything except include links in my videos and blog posts.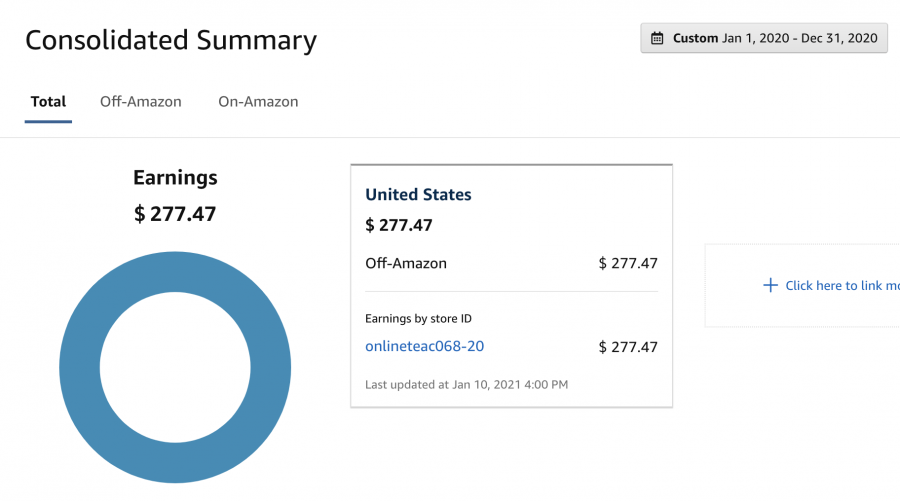 Private Tutoring Students
Finally, I worked a little more with private students. Some found me from YouTube, word of mouth or from existing students that I had from when I used to live in China.
I have 3 regular students that I tutor privately on Zoom and I have a group class with students in China on Zoom with a small company in Canada.
Overall, this has been a lot of fun and I enjoy having more control over what I am teaching!
2020 Income Report
So, what you might have came here for is my income report, so here it is: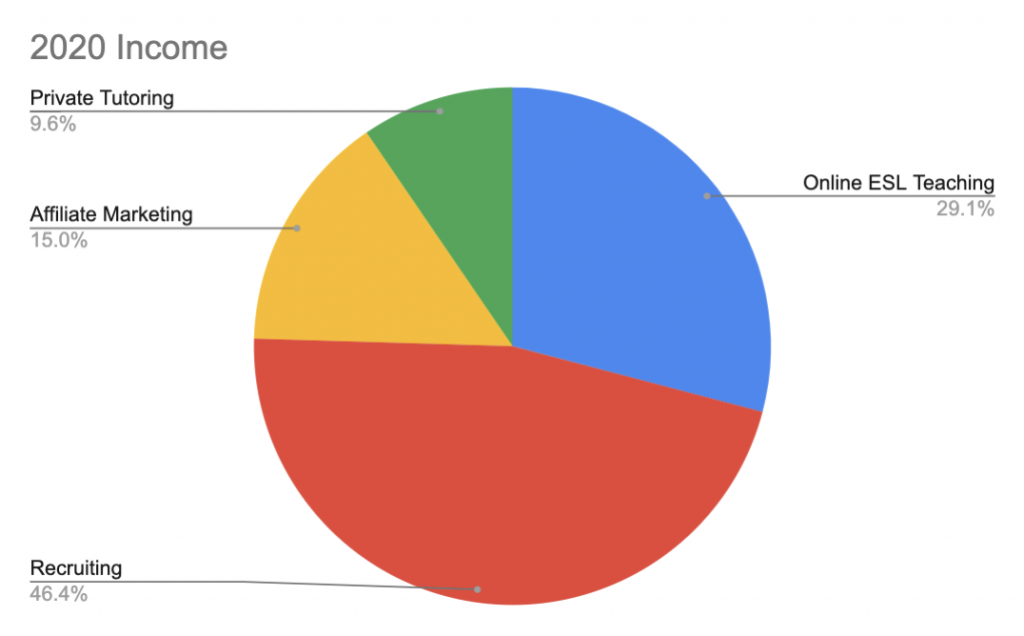 | | |
| --- | --- |
| Online ESL Teaching | $18,731 |
| Recruiting | $29,864 |
| Affiliate Marketing | $9,650 |
| Private Tutoring | $6,150 |
Online ESL Teaching
I mainly work for VIPKid. However, I also have backup contracts with Gogokid and Zebra English. I taught about 20 Gogokid classes this year to keep up with their changes so I could better help my referrals.
I got hired on with Zebra English mid-year and taught about 20 classes with them as well. I really like Zebra and enjoy having them as a backup.
Recruiting & Referring
This continues to be a large part of my income due to content and videos I made in 2019 and a little in 2020. My recruiting income dropped significantly with VIPKid due to their pay changes for new teachers and the multitude of other options that pay better.
Also, at the end of 2019, they got rid of their referral milestone bonus which means I was not able to get any bonuses for recruiting a certain number of teachers.
What did pick up a fair amount was my Gogokid recruiting. In 2020, I made about the same recruiting for VIPKid and Gogokid. I also set up systems to recruit for a few other companies like NeuABC, Whales English, Cambly, Zebra English and Outschool.
Affiliate Marketing
With affiliate marketing, I created partnerships with some other companies like ManyCam, Feedback Panda and, of course, the IOA Tesol. The TESOL course is what created the most revenue for me in 2020 mainly due to a video I made in March that has done very well on YouTube.
I make around $700 / month on the IOA TESOL certificate because I sell around 100 passively from my platforms.
Private Tutoring
For private tutoring, I continue to teach one student in Beijing that I have taught online for almost 8 years! He was in my Grade 1 class in Beijing and he continued to take Skype classes from me ever since. He is now 15 years old! His family pays me $45/hour.
I also added on 2 new students through word of mouth and from my YouTube channel and I work with a lady in Canada who has small group classes on Zoom. With these classes, I make $80/hour.
Other Income Streams
In addition to the above, I also have made around $6,000 from:
launching my mini-course
blogging contracts
coaching teachers
consulting
YouTube ad revenue
Overall, my income for 2020 is sitting at around $70,000.
2021 Goals
One of the biggest lessons I learned towards the end of 2019 and early 2020 is how important it is to build my own business. I wanted to rely less on recruiting and referring to online companies and start creating under my own name and brand.
This is a difficult pivot because most of my revenue does come from recruiting but I built up systems in 2020 to have that run on autopilot.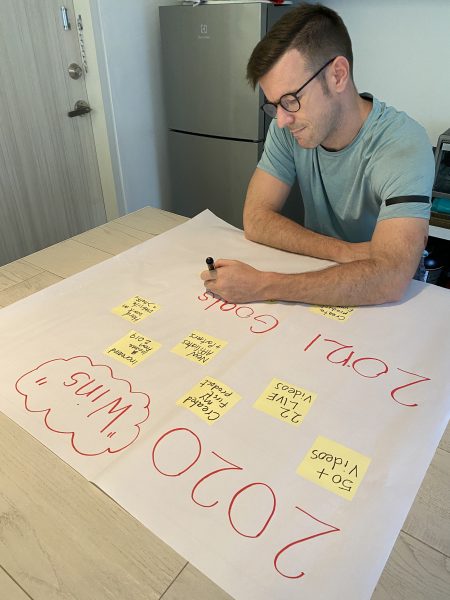 So, I worked more on my website and YouTube channel and build partnerships as well as created more of my own content.
In 2021, I want to focus on building courses for online teachers and creating content that will be valuable.
I want to create content about freelance independent teaching to help teachers who want to breakaway from the companies and build their own online teaching business.
I like to break my goals down in a free program called Asana. Here is what my goals project looks like from a glance: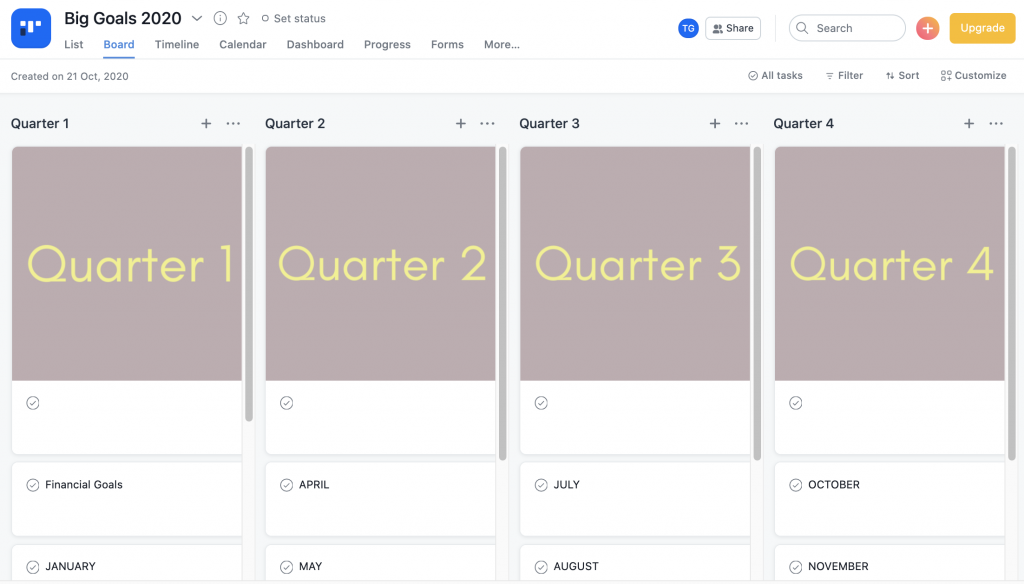 I put in my quarterly goals at the top and then underneath, I highlight 3 main goals that I have for each month.
My Quarter 1 goals are:
Grow my email list by 200.
Complete my Online ESL Mini-Course.
Develop and implement an Instagram content plan.
The monthly goals are set to help me achieve my quarter goals. This is so that I always know what I am working on and am more focused in the content that I am creating.
So, that's it! Hope this inspires or gives you some ideas.
What are your 2021 goals? Leave a comment below!