IMPORTANT GOGOKID UPDATE (August 2021):
The following is the announcement made by Gogokid on August 5th, 2021:
Dear Teachers,

This letter is to inform you that as of Aug 5th 2021, GOGOKID will suspend the curriculum offered to all Chinese students.
This decision is in light of the recent educational policy revisions in China. All classes starting on Aug 5th will be cancelled from the system. Your remaining July classes will be paid no later than Aug 15th, and those of August will be paid no later than Aug 31st.
Your continued support and partnership mean more than you know. If there is anything more for which you may require our assistance, don't hesitate to contact us.
Sincerely,
GOGOKID
As of August 5th, 2021, Gogokid is no longer in operation as we knew it.
Consider Applying to Other ESL Companies:
What is Gogokid?
Gogokid is an online ESL company that was established in 2018 by the tech giant, Bytedance, worth around $75 Billion US dollars.
They provide a platform that connects North American teachers with Chinese children in China in their interactive classroom.
According to their website, they state that their mission is to
"create a connection between children in China and the world by providing a global learning experience. Our mission is to foster our students to learn the English language as a tool, not as a goal, and to become individuals with creative and critical thinking skills."
Hiring Requirements
Native English speaker
Legally eligible to work in the US or Canada
Have a completed 4-year Bachelors degree
1+ years of teaching-related experience (tutoring, camps, Sunday school, etc…)
Teaching Certification *
*As of Nov. 1, 2019 all teachers on the Gogokid platform, according to new Chinese regulations will be required to have a teaching certificate. This can be in the form of a TESOL / TEFL certificate which is easy to obtain. You can get your TESOL certification here for $19 from International Academy.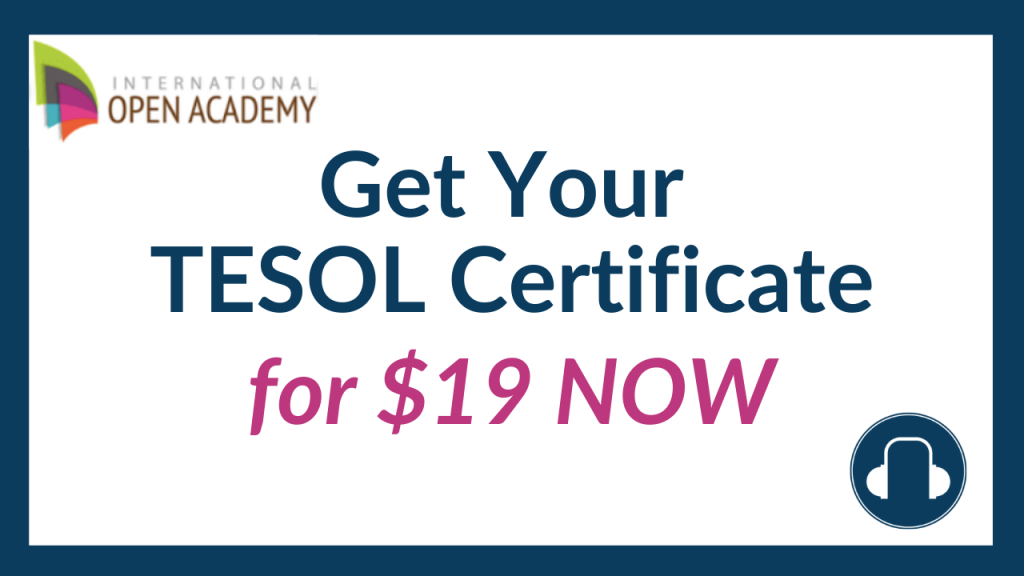 Gogokid Hiring Process
1. Basic Information – this is where you will be required to submit the basic information on the application form. You must meet the Gogokid hiring requirements in order to pass this stage. If you fail but you feel that you do meet the requirements, you may need to apply with a new email address or email: [email protected] to explain your situation.
2. Self Recorded Interview – this is where you will teach the 10-minute demo lesson. You will be able to go into your portal, test your equipment, get to know some information about the demo and finally record your demo. The recording itself will consist of some background information, an introduction and the 10 minutes of teaching the lesson. The Gogokid demo lesson you will teach is called "What do you have?" and you should hear within 48 hours of your results.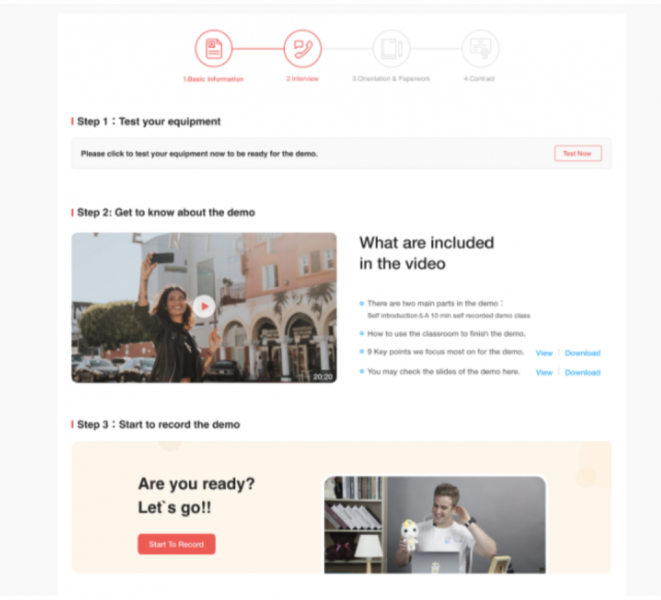 3. Orientation – there are 2 parts to the Gogokid orientation: a. Orientation Quiz b. Mock Class 3.0This class session will last approximately one hour. Candidates will need to pass this class in order to proceed with us. Below is the outline of the mock Class content:
An introduction and hands-on practice of our classroom features and functions;
An explanation of Parent Expectations and Fundamental ESL Teaching Strategies;
Candidates will teach (1) 10-minute K-Level demo lesson;
Candidates will receive feedback from our trainers.
4. Documents Uploading – this will be where you need to upload your documents and create your profile.
5. Contract Signing – the last step in the Gogokid application process – congratulations, you are now a hired teacher ready to make money!
Gogokid Pay & Credit Score Explained
Gogokid Pay:
The base pay is advertised as $7 – $10 USD / 25 minute class. This amount will be based on your qualifications, experience and interview performance. In addition to this, you are able to make a credit score incentive.
Gogokid Credit Score:
The Gogokid credit score incentive is what is added on top of your base pay. It is determined based on the # of classes you teach and your performance. Your credit score incentive is determined each day whereas your base pay remains the same.
There are two key factors in determining your credit score. They are multiplied together to form your credit score incentive.
1. Incentive Base
Your incentive base will increase with the more classes you teach. You can refer to this chart to see how this works: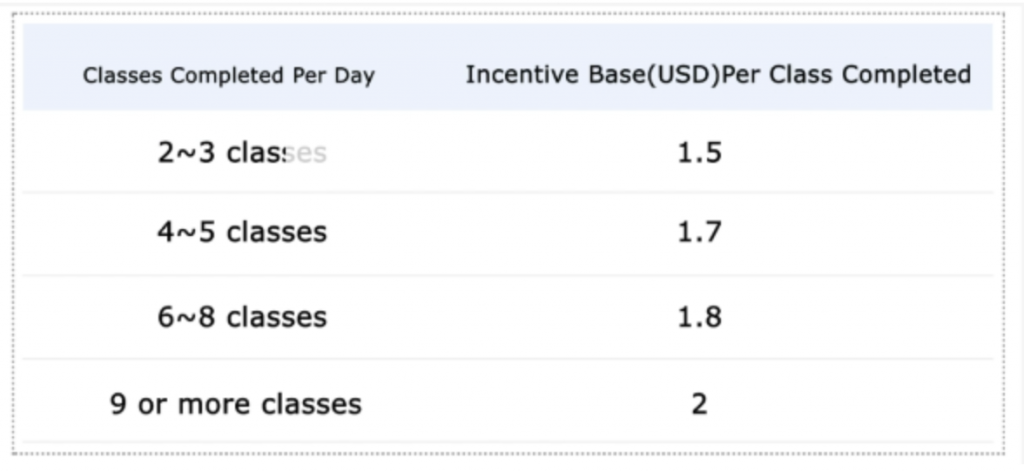 Incentive Percentage:
Your incentive level will determine your incentive percentage. The higher your incentive level (or credit score), the higher your incentive percentage.
Check out my Gogokid Pay Guide for more information.
Other Incentives:
There are other ways to make more money at Gogokid!
If you convert a trial student, you will get paid $10.
If you refer another teacher and they teach their 1st class, you will receive $120. There are also milestones for recruiting a certain amount of teachers.
Gogokid has other peak slot incentives, challenges and ways to make more money – check the weekly updates for more information on these.
Tips on Getting Hired
Gogokid is looking for enthusiastic teachers to join their team! The interview is a very important part of the process and it is extremely important to be prepared and show off your wonderful online ESL teaching skills!
Here are my top 5 interview tips for the Gogokid interview:
Classroom Setup:

Space: Make sure that your classroom is setup well and ready to recieve students. You should have a classroom setup in a quiet area of your house, free of distractions and noise.
Lighting: You should be in a well lit area where you are not casting big shadows across your face and camera view. Sometimes lighting can cast shadows when it is unevently distributed. Try to have lighting in front of you rather than behind, overhead or on only one side.

Equipment: Make sure that your equipment works, and that you have a stable internet connection (consider using an ethernet cable to plug into your router).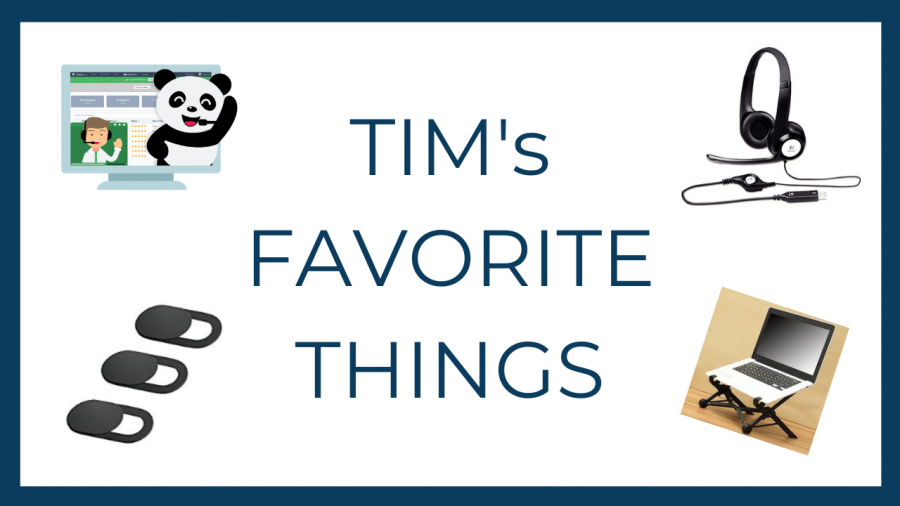 TPR & Props

TPR: This is total physical response and Gogokid wants to see that you are able to use TPR to help your student understand what you are teaching. TPR is using your hands effectively to help with meaning and understanding. Encourage the student to also use TPR. TPR can be instructional or educational.
Instructional TPR would be instructing students to do something (ie: circle / draw a line / listen) and Educational TPR would be using TPR to help with a vocabulary word (ie: Throw = use your hands to demonstrate 'throw').PROPS: Try to have a variety of props when teaching the interview demo.
A variety of props means that you are not just using one kind of prop (ie: cutouts). You will want to have a variety like real items, cutouts, a whiteboard, puppets, etc…
Practice

:

Practice the demo lesson! Use videos and supporting resources to help you see possible ways of teaching the slides, but please ensure that you are still remaining your authentic self and using your unique personality to teach the lesson while also implementing online ESL teaching skills. You can practice online with someone, or with friends and family and ask them for feedback!

Use Online ESL Teaching Skills:

You will want to talk slowly, have the student repeat words multiple times, communicate clearly with simple sentences and little "incidental language", and engage the student with your positivity and enthusiasm!

Reach Out To A Mentor

Having a mentor through the application process can be invaluable and helpful. Using a referral code or using a mentor costs you nothing but in exchange for them getting a bonus when you get hired, you get free support, resources and someone to talk to and have your questions answered! You are welcome to use my link to apply, which you can find below, and I will be honored to support you throughout the process and after you sign your contract.
Important Gogokid Resources
Gogokid Reviews
The online ESL industry is exploding with online ESL teaching companies and they all have their pro's and con's. The wonderful thing is that you get to pick and choose and as an indepedent contractor, you can work for more than 1 company.
THE GOOD:
Flexible Schedule – no minimum hours required and you are in charge of creating your schedule.
Pay – The pay is higher than most companies if you are able to attain the 120 points by the end of the month.
Small Company – this is a positive for many people because of the opportunity to grow with a smaller company and potentially advance into other positions.
Interactive Classroom – some people love the interactive classroom because it provides a lot of variety and is quite unique compared to other online ESL companies.
An ideal second / backup company – I think that Gogokid is a great company to have as a secondary company so that you are not putting all your eggs in one basket. I think there is a lot of value in diversifying your income.
I wrote a comparison of Gogokid vs. VIPKid here if you are a VIPKid teacher coming over to Gogokid.
THE NOT SO GOOD:
Some people complain that they are too picky, with things like the introduction video and profile stage of the hiring process ( I would agree! ) to being very picky about how the classes are taught.
The pay structure is complicated and difficult to understand. If you are using this as part-time work and can only teach a certain number of slots, you don't need to worry about this too much.
They do not have levels or certifications like VIPKid does, so you do not get to choose what levels or ages you like to teach.
Ready to Apply
Thank you for reading this far! I am hoping that you are excited about applying to Gogokid. I am a teacher and someone who refers and supports applicants to getting hired. This means that if you apply with my link or add my code to your application, I will give you my undivided attention and resources to help you.
There are 3 ways that you can get connected to me so that I can support you.
Apply directly to Gogokid with my referral link (you can only do this if you haven't applied before with your email). If you have, then you can make a new account with a new email address.
Add my referral code to your application. My code is: CTDWBRRA.
You can only do this on the application when you apply or after you pass the interview.
Please email so I can help you pass!
Interested in another online ESL company?
Pin It!