A lot of people are curious to the question: Is VIPKid Legit? One should always be cautious about any online venture or opportunity on the internet.  Many people find the idea that you can teach online and make money a little strange. In this short article I want to debunk the myth that VIPKid is a scam and show you what an amazing opportunity it is.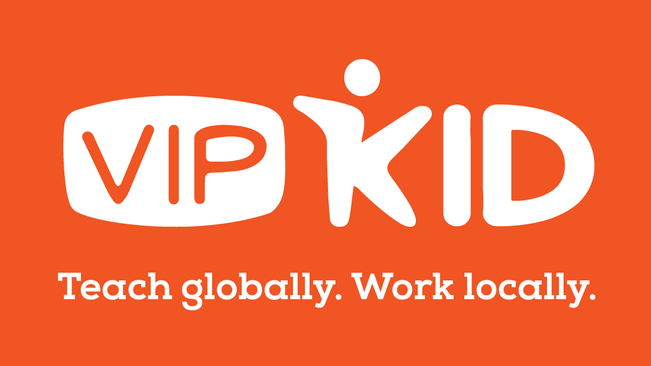 VIPKid is a work from home job that has an advertise pay rate of $18 – $22 / hour. VIPKid hours are flexible and there are no minimum contract hours required per week. This means that you can work as little or as much as you would like. VIPKid has headquarters in Beijing and San Francisco and has an advertised population of students around 1/2 million and around 70,000 teachers (May 2019). VIPKid connects Chinese children with North American teachers on their platform. Teachers are able to open their schedules for students to book their classes during a prescribed schedule. Teachers show up to the booked class on time, the lesson loads into their classroom and the teacher has 25 minutes to teach the class with a 5 minute break before their next class. This allows for the teacher to write feedback and enter their next classroom!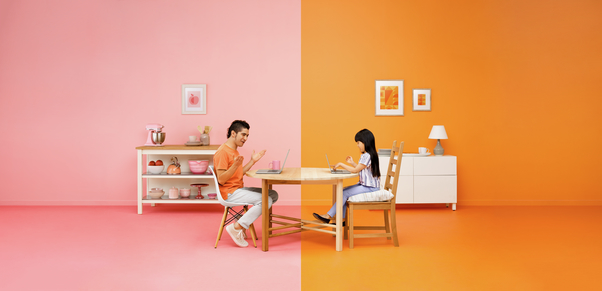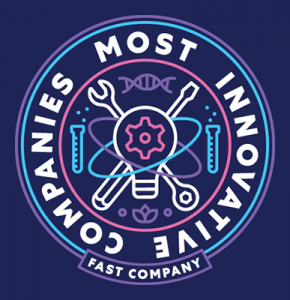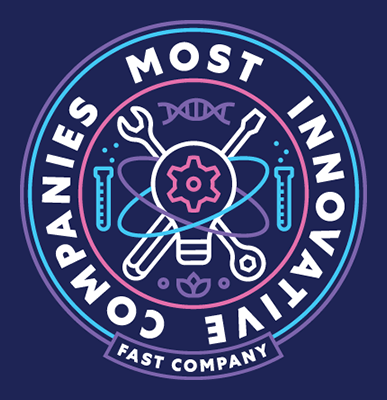 Fast Company has recognised VIPKid as one of the most innovative companies of 2018, in China!
VIPKid advertises a pay of $18-$22/ hour. For a full break down of what VIPKid pays and how the base pay and bonus struct work, please read "How Much Can I Make?" outlining everything you need to know about their pay.
Yes, VIPKid pays directly into your bank account or into Paypal. You have the option of monthly deposits or bi-monthly deposits. If you choose the monthly deposit you will be paid around the 15th of each month. Whatever your hours are during the month of April, this will be paid out in May.  They have a great payment page on their portal which helps you to track your classes and how much money you are making each day, including bonuses and incentives.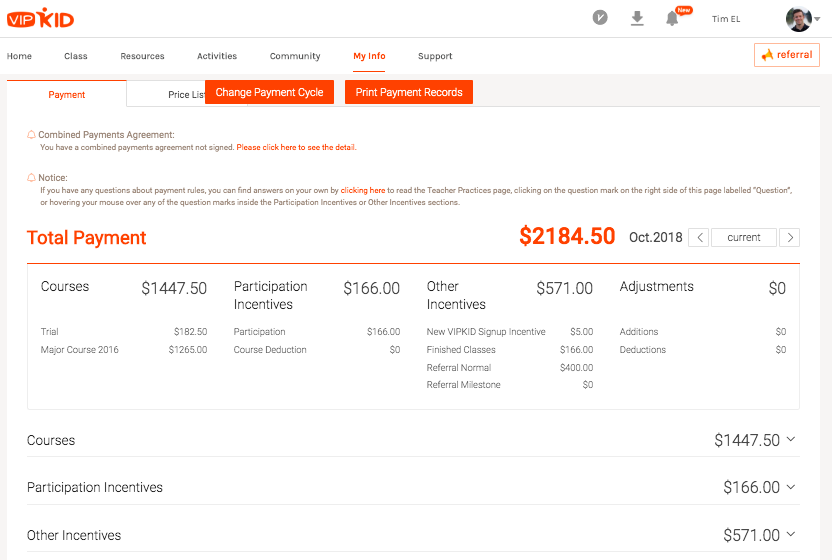 What About The Bad Reviews?
You don't have to look too far on the internet to find bad reviews. However, I would say there are bad reviews about any company and it is important to decide for yourself if this company is a good fit for you.
What are the main negative comments on the internet?
1. I am not getting any bookings!
There are a number of teachers, undoubtedly, who are not getting as many bookings as they would like. This happens and it can be frustrating and discouraging after going through the hiring process. What I would say to any teacher who is concerned about this is that we don't always know the whole story about why a teacher is not getting booked. There are a number of things you can do to increase your bookings, however. I have noticed with my referrals a positive booking rate and many teachers are doing well.
2. VIPKid has overhired!
You will see people complaining that VIPKid has overhired and putting a stronger emphasis on recruiting. This is because Cindi Mi, the CEO, has announced massive potential for growth and the company is expanding and growing quickly. Check out this article that talks about the goals of expanding to over 100 countries.
3. VIPKid wants cookie cutter teachers.
This could not be further from the truth, but a lot of folks who are going through the hiring process get discouraged and feel that they want a certain kind of teacher and that their personality isn't valued or recognized. This is false. VIPKid is a large company full of a variety of teachers who teach with different styles and personalities. We have calm teachers, serious teachers, vibrant and animated teachers. We have young teachers and old teachers and everyone in between. Believe me when I tell you that you can be yourself with VIPKid and teach in your style. Of the over half a million students , there will be a few that you attract, I promise!
4. VIPKid doesn't have a good cancellation policy.
This used to be an issue but in recent months VIPKid has drastically overhauled their cancellation policy to accommodate for those unforeseen emergencies, natural disasters, and sudden illnesses. Of course, they are an online ESL teacher selling a product of a teacher in a classroom teaching a child and so, to the best of their ability, they want to ensure that when a parent books a teacher that the teacher will show up. Now with soft and medium cancellations, there is more leniency with not having those illnesses and emergencies count against your total number of canceled classes in a contract.
Despite some of the negative reviews and controversial topics out there, yes, VIPKid is 100% legit and they are a great company to work for. They pay on time, they have great support and a large and growing community of awesome teachers! I hope that you can do your own research, consider both sides of the coin and jump in with two feet with a positive mindset and a goal of creating an awesome work from home opportunity for yourself!
Ok, I'm Convinced. VIPKid is Legit!
The easiest and fastest way to apply is to create an account with my signup button on the right side here. This will instantly connect you to me, a hiring coach. Upon signing up I will send you the access password to my referral only member section of my website where you can download my Training Guide to get you hired and access my supplemental materials.


If you already applied, you can add my code as seen in the image to the left. Simply type the code seen below into the box.
Pin It!