Apply to become a NeuABC online English teacher today!
Table of Contents:
A mention of NeuABC among other VIPKid alternatives:
Highlights
NeuABC is a great company to consider applying to for many reasons. Here are some of the highlights:
Offices based in the US
Small company
Competitive wages
No penalties or fines
Value high-quality teachers
Easy to understand payment
Focus on teacher happiness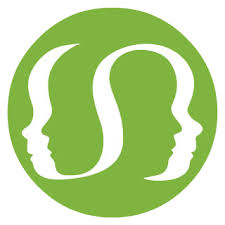 About NeuABC
NeuABC is an online educational company combining Chinese and American principles to provide high-quality education to help students master the English language. They are owned by Cricket Media and NeuSoft holdings.

From their website:
"In 2017, Cricket Media integrated its rich North American educational resources to bring high-quality North American foreign teachers and pure immersion English learning to Chinese youth through the NeuABC platform, and to build an international collaborative learning experience that transcends geography."

Cricket Media is an educational company based in McLean, Virginia that offers multi-media print products for families, children, teachers and educational partners to improve learning.
Neusoft is a very large information technology provider in China providing innovative IT-enabled solutions to meet the demands of the social transformation that happens as technology reshapes our lives.
They have joined together to provide a balance of Chinese and American ideologies and educational perspectives to bring quality education to Chinese students.
NeuABC Hiring Requirements
They have a lot of similar hiring requirements to other online ESL companies have based in China, like VIPKid and Gogokid, hiring North American native English speaking teachers.
Native English speaker who is a resident of the United States or Canada.
Bachelor's degree + accredited teaching certification (ie: TESOL, TESL, TEFL)
Experience teaching ESL/EFL to children ages 3-12 in the classroom or online
Available for at least 4 hours a week during peak hours
Additional Recommended Requirements:
Experienced ESL teachers are the most suitable.
1:1 tutoring experience is also ideal
Comfort and experience delivering online instruction through tools like PowerPoint, Skype, Zoom, etc…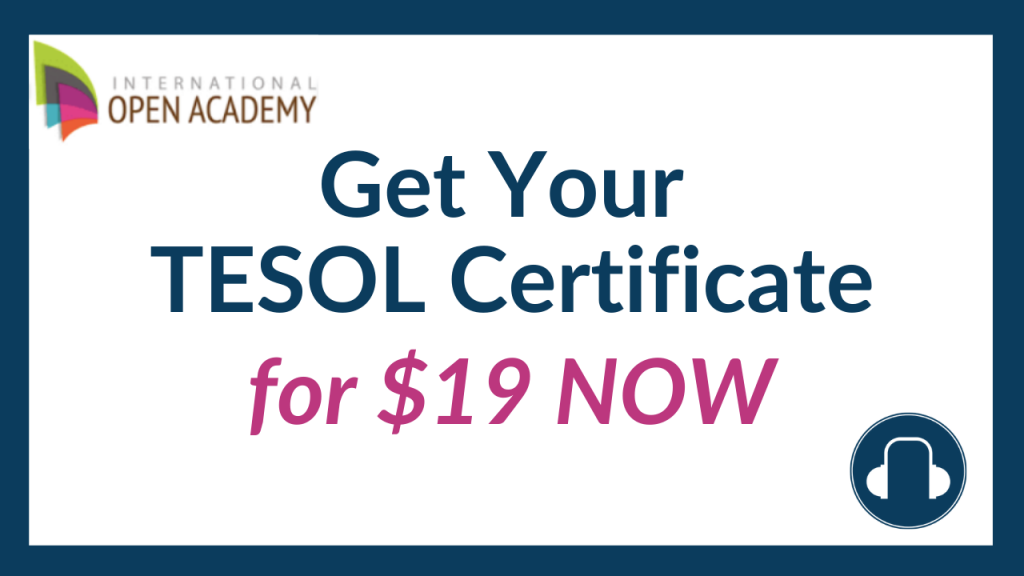 Technology Requirements
Here are the minimum technology requirements for working at NeuABC:
Operating System: Windows7, Windows8, Windows10, MAC OS 10.8x
CPU: Intel Core i3 above CPU
Memory: at least 4GB RAM
Network: Wired DSL Internet Connection – at least 20 Mbps
Flash Version: the latest version

NeuABC Pay & Salary
$9 / class (flat rate – classes are 25 minutes long)
$18 / hour (2 classes can be taught in 1 hour)
You will be paid by cheque, in the mail, every 2.5 weeks.
There are bonuses after you teach a certain number of classes

NeuABC Application Process
The NeuABC Application Process at a glance:
Accept the invitation for an interview
Initial interview via Zoom
1-way video interview
Background check / Sign contract
Classin platform training (NeuABC platform)
Open schedule & start teaching!
NeuABC Teaching Hours
NeuABC has the following available teaching hours:
7:00pm – 9:00pm Beijing Time (Monday – Sunday)
8:00am – 10:30am Beijing Time (Friday – Saturday)
Here are those times converted to EST with daylight savings time included: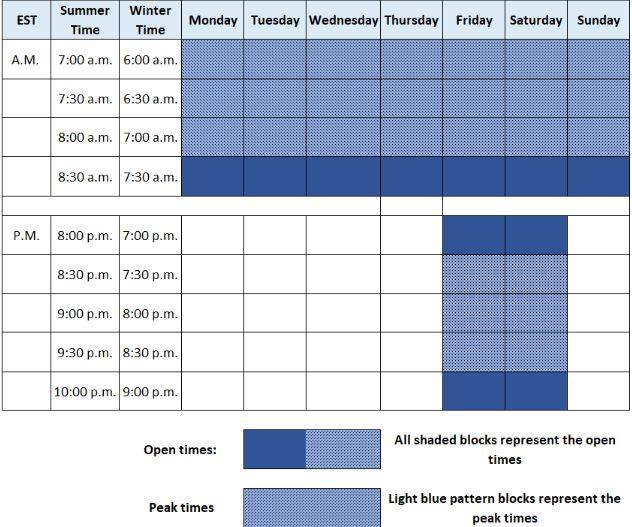 NeuABC Interview Tips
Not every one that fits the basic requirements is automatically hired with NeuABC. They are specific in what they are looking for and they only want to hire committed and professional teachers who fit their profile and have the necessary online teaching skills to teach their students.

The 1-way video interview is called the "Spark One Way Hire" and it is a recorded interview that the US and China team reviews. There are 6 questions on this stage that range from talking about yourself to specific examples of how you might deal with students.

The recording can be redone as many times as you like and when you are happy with it, you can send it in. This is a great opportunity to show off your amazing teaching skills!
Here are some more ideas for success:
set the stage by creating a great teaching background
dress professionally and look the part!
make sure that your computer and headset are in good working order
have an "attention getter" ready, like a puppet or engaging prop
use TPR (total physical response) to model and support the student
use a reward system and props!
NeuABC Reviews
Since the company is very small and there aren't many teachers, it is difficult to find reviews on Reddit, Glassdoor, and other places. However, here are some Facebook reviews for the company that are quite honest and helpful.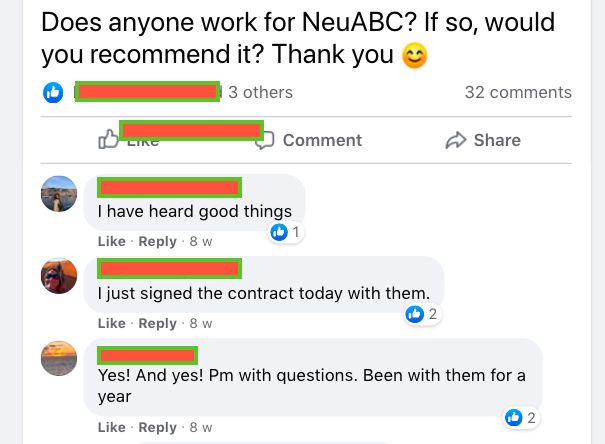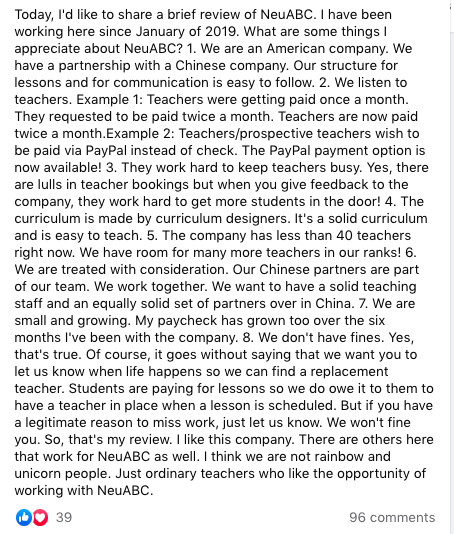 Are you a good fit for NeuABC?
Are you an experienced teacher? Do you have your own set of skills that can help students succeed? NeuABC is looking for candidates with great interpersonal skills and the ability to be flexible in the classroom to adapt to their students' needs.
If you are able to adjust your teaching style to your students, have a caring and warm personality, then you might be a great fit for this company. You should be professional, organized and strive to always create an engaging learning environment.

Interested in a different online company?
Pin It!