If you are looking to teach students outside of China, your options might seem limited. However, there are lots of options out there! While the Chinese companies are certainly the ones that seem to be the most popular, you can find smaller companies around the world offering online teaching opportunities.
China is certainly not the only country offering online English classes for students. There are hundreds, if not thousands, of companies around the world. Some are very small and lesser-known but still offer great packages for teachers. Let's start by looking at why you might look outside China for your next online ESL teaching gig.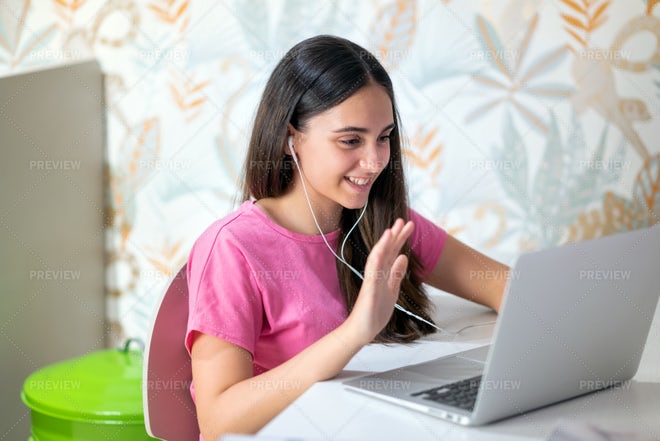 Why look outside Chinese online ESL companies?
There are lots of reasons why you might want to look outside of China for online teaching opportunities.
One of the main reasons online teachers are looking for non-Chinese ESL companies are because of the hours. If you are based in North American, you might be getting tired of waking up very early in the morning to teach!
You might also be looking for variety in your teaching schedule and you might like to teach students from other countries.
It is important to note that a lot of online ESL companies outside of China do not pay as well, but here is a look at 6 companies that are hiring and paying a decent hourly rate to teach English to students.
List of 7 Non-Chinese ESL Companies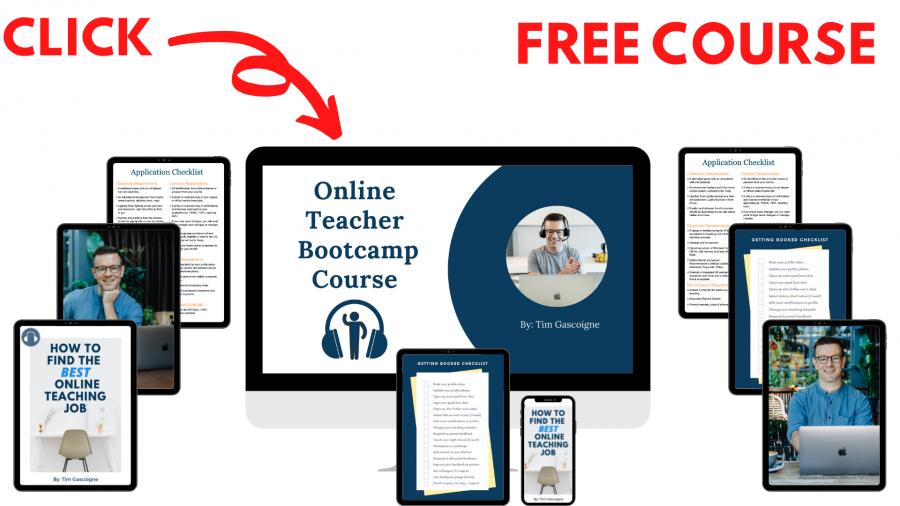 1. Nil English (Korea)
Small company based in Korea
Students aged 6 – 70
Hours: 6am – 12am Korea Time
Most popular hours: 5p-8p Korean Time
Teach via Skype or Zoom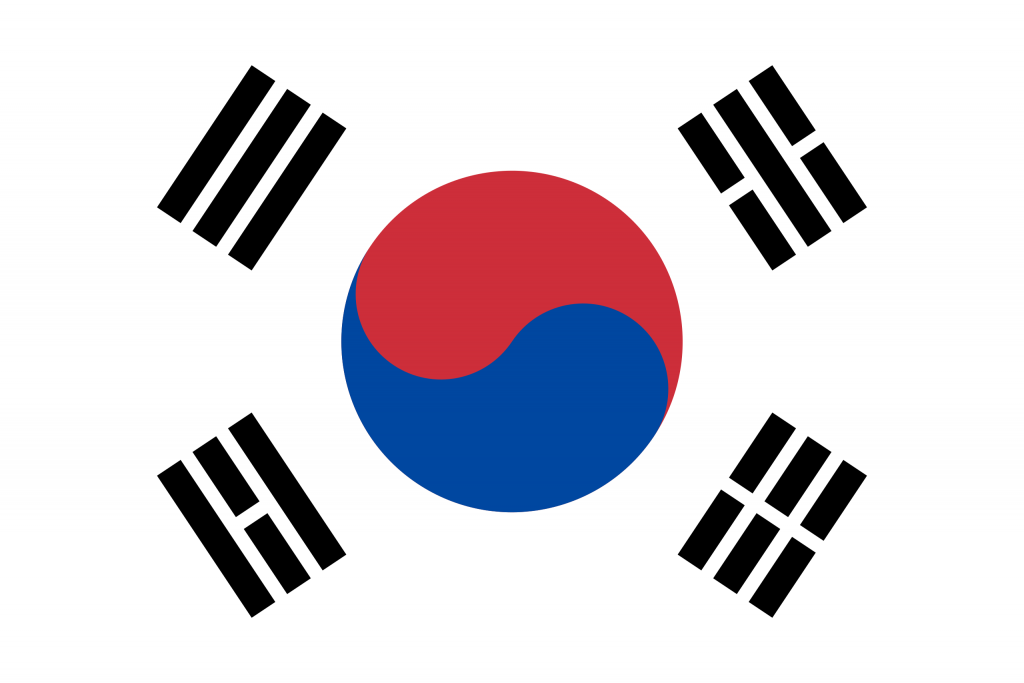 Nil English Requirements
To work for Nil English, you must:
Be from the US or Canada (can live anywhere)
Hold a University degree in any field or be working towards one (with proof)
Have a TESOL / TEFL certificate (This one is accepted and is only $19)
Show some experience teaching children
Nil English Pay
Nil English will start you at a pay of $1.50 / 10 minutes of teaching. There is also a 10% bonus for showing up on time.
There are raises every few months and you can work up to $2.50 / 10 minutes which equates to $15 / hour of teaching.
Nil English Application Process
The hiring process is very straightforward. You will apply with this link or the button below and fill in the application.
Once you have filled in the application and you are chosen, you will be contacted for a very casual interview. There is no teaching demo, so don't worry! You will be asked questions for Nil to get to know you as a teacher and help decide if you are a good fit for the company.
If you are accepted to be hired you will have additional training of the platform and how everything works.
My Review
Classes are in 10-minute increments and students can book you for as long as they want based on your availability. Lots of adults will book you for 1 hour long classes. You can be booked for a month all the way up to 6 months. On average, most students opt for a minimum of 20 minutes 2-5 times / week.
Nil English provides its own curriculum but you are welcome to bring in other elements to add to the lesson. Nil leaves things up to you as the professional teacher to make educational decisions that are best for the child.
Honestly, Nil English seems like one of the better options outside of China. They are small, flexible and supportive. I really like how much freedom they allow the teacher to have when teaching classes. Nil English might be for you if you are looking for something unique and different from the large online ESL companies in China.
2. Cambly Kids (Worldwide)
Students are worldwide
A branch of Cambly Tutors (adults)
Hours: 24/7
Students range in age from 4 – 15
No degree or experience needed
You can also teach adults
Flexible schedule with no minimum hours required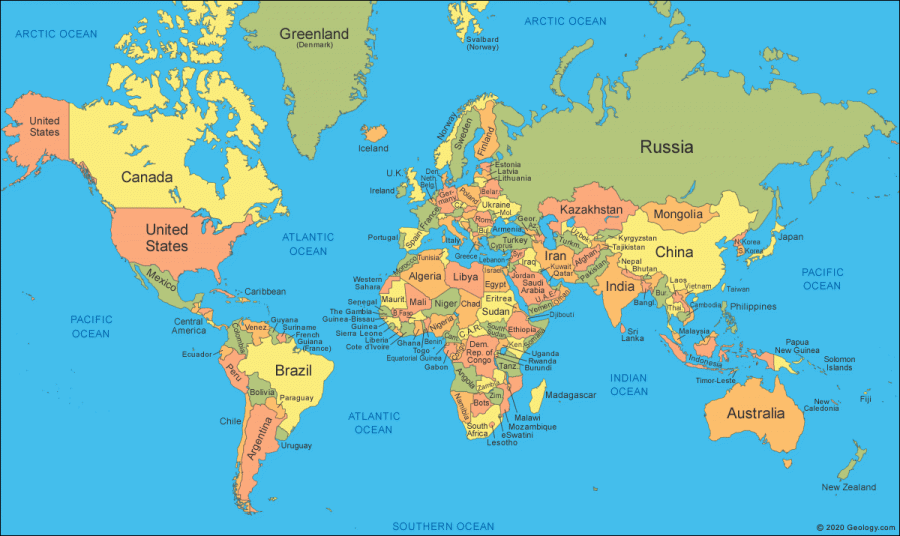 Cambly Kids Requirements:
To work for Cambly Kids, you only need to be a Native English speaker over 18 years old. No degree or experience is required.
Cambly Kids Pay
Cambly Kids pays $0.20 / minute or $12 / hour. They track your minutes on the platform and pay via Paypal every Monday.
Cambly Kids Application Process
It used to be that you could only apply to Cambly Kids once you were a regular Cambly tutor for adults. This has changed and you can now apply directly as a Cambly Kids tutor.
Step 1: Fill out their basic information application form.
Step 2: Complete an internet connection test (done on their platform)
Step 3: Create your tutor profile
Step 4: Select "I want to teach kids" on your tutor profile
Step 5: Record your short intro / demo video for Cambly kids
My Cambly Kids Review
While Cambly, in general, is not the highest paying company out there, they provide a way to fill in your schedule gaps and let you teach whenever you want. This is a great company for a VIPKid teacher or other Chinese company teacher to grab some daytime hours.
The flexibility and easy of opening classes and getting booked makes Cambly a great option for someone who wants to start making money quickly and without a lot of stressful demos and hiring process steps.
3. Engoo (Japan)
Japanese company
Students are mostly in Japan, Korea & Taiwan
Hours: 24/7 (peak hours: 6am-10am EST & 4pm-6:30pm)
Students range in age from 4 – 15
Established company and very flexible
Excellent booking rate
Paid for no shows!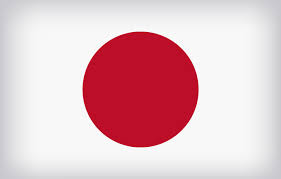 Engoo Requirements
Engoo hires native and near native speakers
Engoo does not require a degree but it is preferred and will help you get hired
Engoo Pay
Native speakers get $5 / 25 minutes or $10 / 50 minutes. There is a different pay for near native speaking teachers (ie: Philippines). There is a bonus of $50 if you reach 160 classes in a given month.
Engoo Application Process
Fill in the application form
Attend a 3 hour zoom session consisting of:
-Q&A / Information
-15 minute Demo
-if you fail the demo, you will be given a 2nd chance
Paperwork stage / contract / start teaching!
My Engoo Review
Engoo is very similar to a company like Cambly but seems to be rated higher because of their structure and flexibility.
Engoo has an excellent booking rate and looks like a fantastic option for teachers who are looking for something different. Yes, the pay is low but is quite standard for non-Chinese ESL companies.
With Engoo, you are paid for no shows and they are very well established! Engoo students get to pick their lessons and their focus is on the student directing the lesson.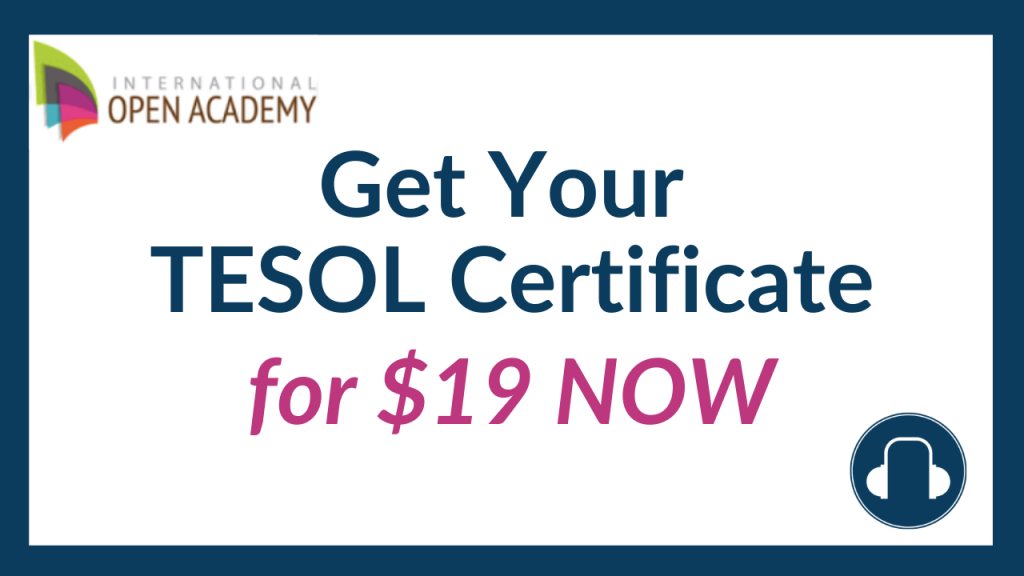 4. StarKid (Hong Kong)
Small company based in Hong Kong
Hours: Similar to BJT peak hours. Peak Hours: 3p-7p. Can also teach 7p – 10p.
Students range in age from 4 – 12
Excellent booking rate!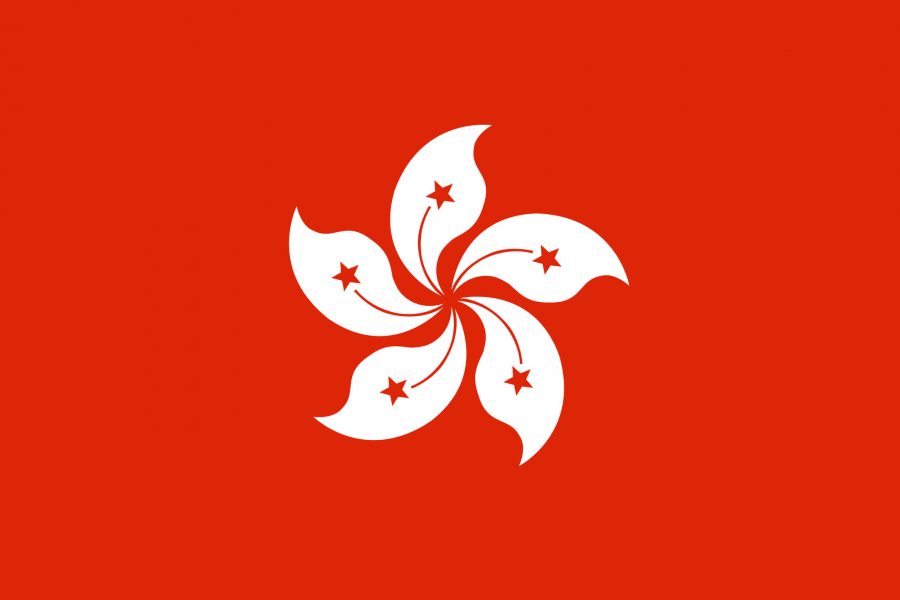 Starkid Requirements
Bachelors Degree
TESOL / TEFL Certificate (Grab this one for $19)
Prior online teaching experience
Native English (North American neutral accent)
Hiring from US/Canada/UK (possibly others too)
Starkid Pay
$10 / 30 minutes
Bonus: Show up on time with no tech errors : $1 / class
Bonus: Convert 5 trials: $0.50 / class.. Convert another 5 trials: $0.50 / class
Convert 20 students: additional $0.50/ class.
Max pay of $25 / hour
Starkid pays once per month via TransferWise. To get a free transfer with TransferWise, please click the image below: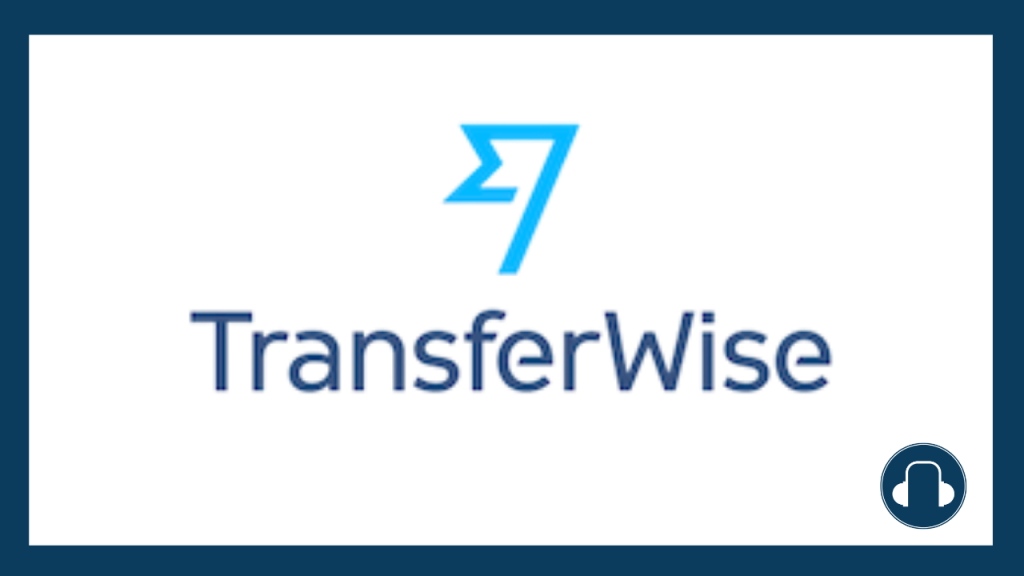 Starkid Application Process
Starkid is a small company that hires teachers based on need and demand. This means that you might apply and have to wait sometime before you hear back. It is worth following up with them by email: [email protected]
Step 1: Apply with the application button below
Step 2: Email your resume (include all certifications, resume and put your short intro demo in the email
Step 3: 5 minute Demo (include this in your email) – use TPR, props, teaching skills and include a short introduction and then a few minutes of teaching.
Step 4: Live interview (very relaxed)
Step 5: Training of the platform
Step 6: Contract / Hired
Starkid Review
Starkid looks like a great company. Although their hours are quite similar to Chinese peak hours since they are in the same time zone, they are not bound to the same laws that prevent you from teaching for that last hour of the day that used to be available.
You can teach before and after Chinese peak hours and fill in the gaps with your regular Chinese company, if that is what you are looking for.
Bear in mind they are a small company, but if you are looking for something unique and different, definitely check them out via the link below!
5. FluentBe (Poland)
Flexible working hours – you choose when you work.
Work from the comfort of home.
Teaching resources and lesson plans provided.
Training and mentoring program for new teachers.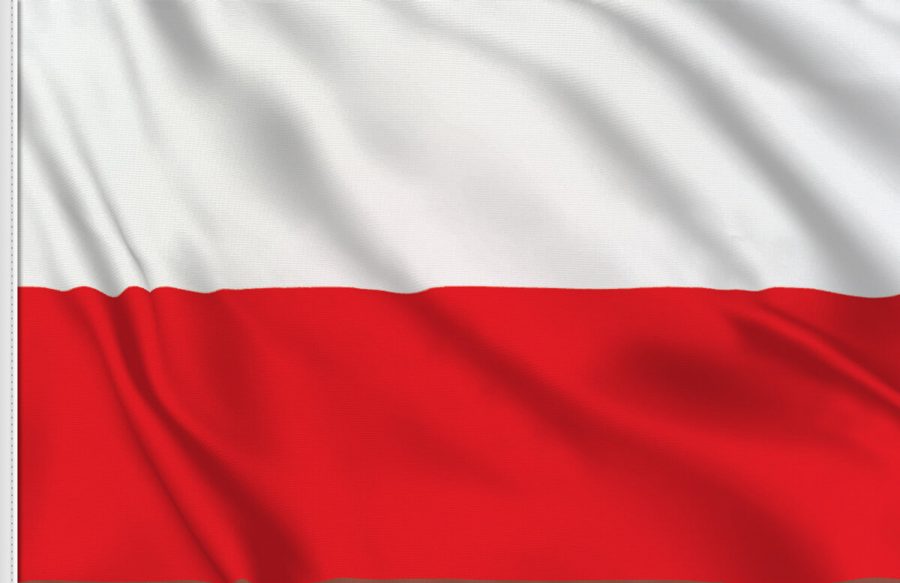 Requirements:
Bachelors Degree or higher
TESOL teaching certificate
1 year of teaching experience
Native English speakers or Polish Native Speakers
Business English background is an advantage
FluentBe Pay:
They pay between $10 – $12 / hour but this seems to be slightly negotiable.
FluentBe Application Process
Step 1: Fill in the online application form via the button below.
*They do ask for a resume and a video application form if you have one*
Step 2: A follow up request for an interview
FluentBe Review
FluentBe is a top company for teaching ESL online coming out of Poland. They are very well-established with a focus on teaching students of all ages but mainly adults. They are looking for native English teachers and Polish English teachers with a neutral accent.
If you are wanting to teach adults in Poland in a 1:1 or group class format, FluentBe might be for you. The pay is comparable to other companies outside of China and the schedule is flexible with no minimum hours required each week.
6. Open English (South America)
the market leader for online teaching in Latin America
students can be from other parts of the world
opportunities to teach adults or children (Open English Junior)
Hours: classes run 24/7
Peak hours are in evening EST time zone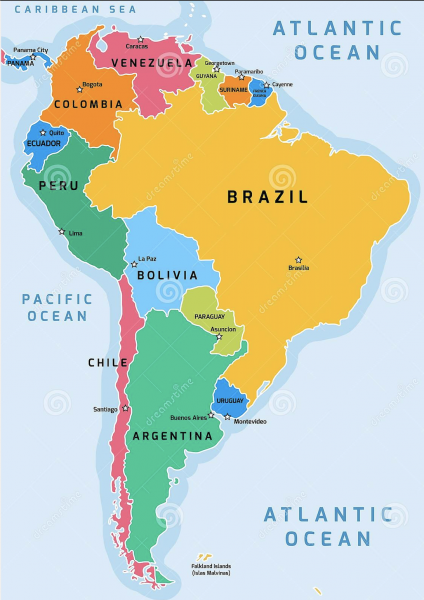 Open English Requirements
Open English requires teachers to:
be a native North American English speaker
have a TEFL/TESOL certificate
provide 10+ hours of availability per week
demonstrate some teaching experience
While it is not required, conversational Spanish is preferred and will definitely help you get hired with Open English.
Open English Pay
The pay at Open English is not the highest in the ESL industry but if you are looking for day time hours, they might be a good option.
Open English claims to pay up to 15 USD per hour.
Most teachers say they can make between 10 and 13 USD an hour and you are paid via Paypal.
Open English Application Process
Step 1: Complete the online application.
During the online application, you will go through some information about the company and their requirements. You will be asked to provide personal information about yourself, including information on your American legal status. Finally you will need to provide information about your qualifications, skills and experience.
Step 2: There might be an online interview or video recording to do after your application. You will need to wait until a position opens to be contacted about the next steps.
Step 3: Onboarding & Training
Open English Review
If you are interested in teaching students in Latin America, Open English might be an option for you. Some teachers claim to be very happy with them while others found aspects of teaching for them frustrating. It is an option and you might just really love them!
They are mostly focused on adults but there is a program called Open English Junior that you can apply within the company to teach children.
7. Outschool (Worldwide)
teach your own classes & set your own price
marketplace platform based in the US
huge opportunity for online teachers who want to grow their online teaching business
Hours: 24/ 7 – focused mainly on US children but students around the world are on the platform
variety of types of classes you can teach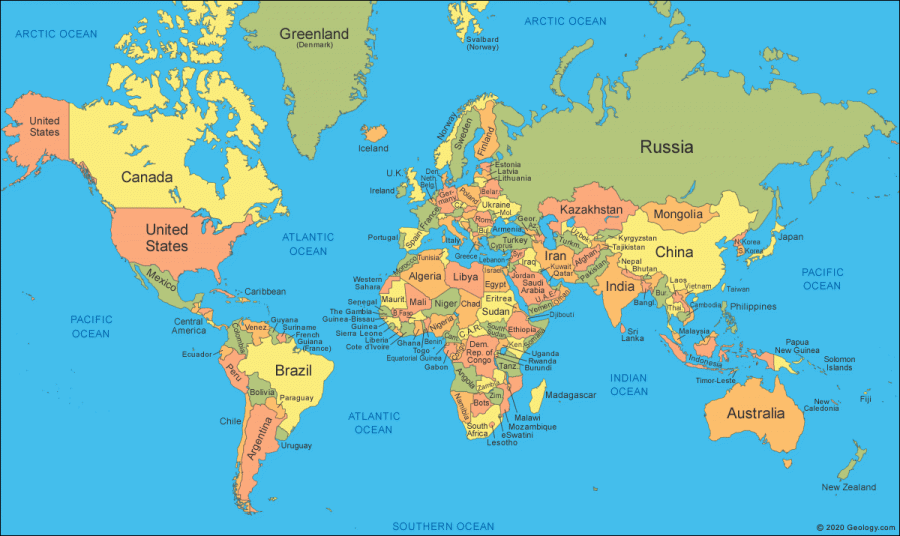 Outschool Requirements
The Outschool requirements are fairly straightforward. While you can travel and teach for Outschool, you must begin and complete the application process in one of their 5 countries below due to the background check process.
Be over 18 years old
No degree or teaching experience required
Must be from: U.S., Canada, Australia, New Zealand, or the U.K.
Have an area of expertise or interest that you can teach
Outschool Pay
Outschool does not pay you a set rate per class. Rather, you set your own price for a class and how many students you would like to enroll.
For example, an average Outschool class would cost around $10 / child. If you enroll 9 students, then you would make $90 for that class. Outschool does take 30% leaving you with $60 for the class.
The class might only be 30 minutes or 1 hour and that completely depends on you and how you set up the class. Your earning potential with Outschool is very high!
Outschool Application Process
Step 1: Learn how it works. Outschool is not like most online ESL platforms. You can teach a variety of different subjects.

Step 2: Apply with the link below. you will need to tell them about yourself and record a short, introductory video. Be sure to give them detailed information about your teaching experience, your expertise in the topics you would like to teach, and what you will bring to the platform!

Step 3: Identity verification & background check

Step 4: Training and publish your classes!