Many teachers from around the globe are seeking employment to be able to teach English online from home. It is sometimes more challenging to find online English teaching jobs for non-native speakers because most of the online ESL companies are looking for native speakers. Don't give up hope! In this article, we will explore 6 online companies that are hiring non-native speakers as well as tips for getting hired.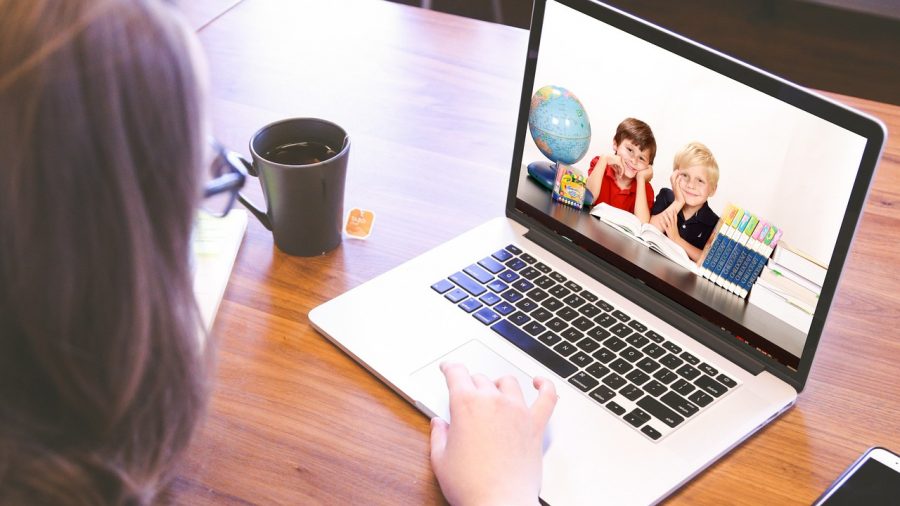 How to Teach English Online for Non Native Speakers
Before you even submit your application, there are some really strategic things that you can do to make sure you are marketable and showing up the best way when applying to an online teaching company.
1. Grab a TESOL Certificate
You do not have to spend much money on a TESOL / TEFL certificate. In fact, many companies just need this document as a requirement of country specific laws and to show that you have some credentials. Grab the 120 hour TESOL at International Open Academy for only $19.
(hint: It doesn't really take you 120 hours! You can get it done in a weekend, easily)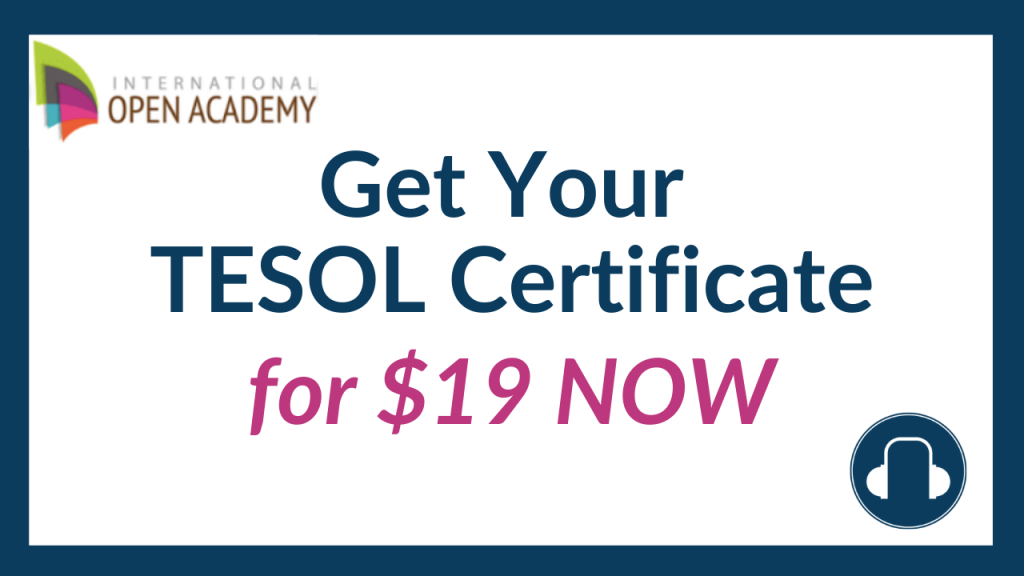 2. Find the BEST Online ESL Company
We all want to find the best online ESL company, right? Is there really such thing as a "best" company out there?
Short answer: No. There are flaws with all online ESL teaching companies but there are certainly some that are better than others.
As a non-native speaker, you will need to do a little digging to find a suitable company. So, I recommend you download my guide to finding the best online ESL company and using some of my strategies in your search efforts.
Let me know what you think of it and if you have any success!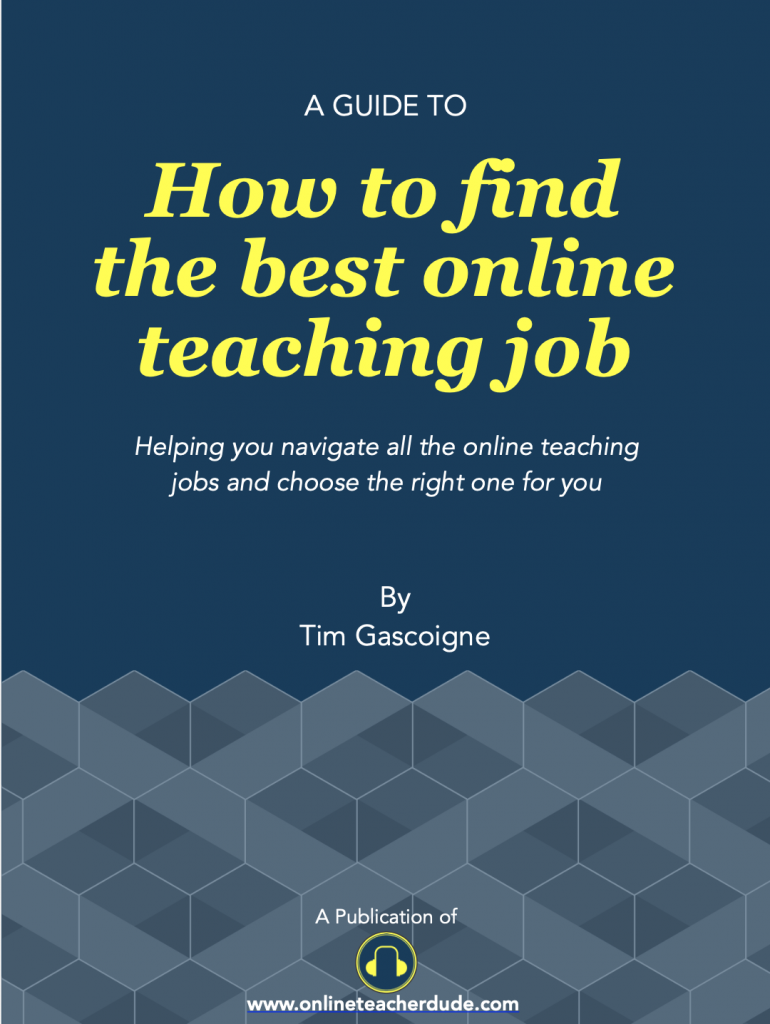 In this guide, we look at various places you can search for an online teaching job as well as how to decide which one is right for you and tips on applying. I also give you lots of resources to help you in your search.
3. Create a Standout Resume
Many, not all, companies will require a resume. It is a great idea to create a resume in advance should you have to send one in on an application or prior to an interview. Here are some things to keep in mind when designing your resume for an online teaching position.
Less is more:
Try to get your point across in as few words as possible. Sometimes people thing that more text and information makes a more marketable resume. Incorrect. Employers and companies do not have time to read your resume essay. They want to see the highlights, key points and important details quickly.
Tailor your messaging:
Your current resume might be for a Brick and Morter ESL teaching job, or as a position in a different field. Make sure that you resume is built around language for online teaching.
Your job experience should reflect experience related to teaching, working online, using technology, being reliable, etc…
Design is important:
Content is king, but design is the prince! Make sure that you are putting time and effort into a well designed resume. You can use a free web-based application like Canva to design your resume from a prebuilt template – some of the templates look awesome!
4. Learn how to teach online
If this is your first online teaching job, you need to spend some time learning how to teach online, what companies are looking for, and developing the skills to pass a demo lesson.
Teaching online requires some basic skills and setup to be successful. Here are some tips for becoming a successful online teacher:
Create an engaging and bright classroom background and environment
Ensure you have stable internet (use an ethernet cable)
Use a variety of props in your lessons (cutouts, digital, real items) to supplement your teaching
Learn how to use TPR (total physical response)
Ensure you have great lighting (use external lights) & a high quality webcam
Practice speaking slowly and clearly
Engage with your students online (focus on getting to know your student) and create connections with them based on their interests
If you are interested in an inexpensive course on teaching English online, check out:
Make Money Teaching English Online will walk you through the types of online teaching jobs for native and non native speakers as well as skills for passing your demo interview and how to become a successful online teacher.

5. Apply to teach ESL online
The last step is to apply to companies that will accept non native speakers. This can be a more challenging task, but I want to help you with giving you some companies below that are hiring non native speakers. If you are interested in checking out online teaching job search engines, feel free to watch this video:
The Best Online English Teaching Jobs for Non Native Speakers
Let's break down 6 online English teaching jobs for non native speakers and learn about their requirements, the application process, pay, and other important information.
1. Cambly
Highlights:
get paid to talk to adults around the world
available teaching hours are 24/7
open up slots at the last minute and get booked
easy to use platform and booking system
hiring non natives with neutral accent
Overview:
Cambly is a very unique online teaching platform in that they are based off of a call-in feature where tutors can make themselves available and students around the world can call in to speak to a tutor. You might have free talk / conversation or the students might request to focus on a particular area / lesson depending on what you list as your expertise in your profile.
Teachers really enjoy working for Cambly because of the flexibility and ability to open up teaching slots during all hours of the day since their platform is open 24/7.
Requirements:
Native speaker (However, if you have a neutral and clear accent, you could be accepted)
No degree required
No teaching certificate required either
No experience required

If you would like to teach English online with no experience, this might also be a great option for you to get started!
If you have a degree and are a native speaker, you could also apply to Cambly Kids, once you get accepted to the regular Cambly program!
Cambly Salary:
With Cambly, you earn for every minute you spend talking to people! '
You make $0.17/min ($10.20/hour) on Cambly and $0.20/min ($12.00/hour) on Cambly Kids. Get paid via Paypal every Monday.
2. Topica Native
Highlights:
class sizes up to 6 students
student ages: highschool to adults
lesson plans are sent to you (no preparation!)
classes are 45 minutes long
flexible teaching schedule
teach from anywhere in the world
Available hours: 8:00am – 11:00pm (GMT+7)
Overview:
Topica Native is an online ESL schools based in Vietnam. They do hire non native speakers with a preference for Philippino teachers but hire from other countries as well. The students are not children but rather working professionals who want to improve their conversational English. They do have a minimal teaching commitment of 20 hours / month and a 1 year contract.
Requirements:
Native/Non-native speakers are accepted (non-natives should have good fluency)
Bachelors degree (required for non-native)
TESOL / TEFL / CELTA certificate required
Topica Native Pay:
The pay can start around $8.50/hour and has potential to go up to $16/hour. Topica Native will guarantee around 20 hours/ week if you are available and working out well on their platform.
3. First Future
Highlights:
hire non-natives with neutral accent
pay quite well and have fixed schedules
pay $17 / 45 minutes (competitive to the industry)
potential to earn $500 – $1500 / month
must commit to 10/hours per week
Overview:
First Future is an online ESL school that also provides ESL services to schools. They are quite different than most online schools in that they work directly with businesses rather than with clients. This means that they outsource teachers to various schools across China.
So, as a First Future teacher, you will be teaching with their partner schools rather than with their own clients (as you are when you are an online teacher with companies like VIPKid, Gogokid, and iTutor group, etc..).
Requirements:
Bachelors Degree ( in any field)
TEFL / TESOL certification
1+ years of teaching experience
Be a native speaker from AU, NZ, UK, IE, ZA, USA, or CA
(non natives have been accepted as long as your accent is fairly neutral)
First Future Salary:
$14-$17/45 minute class OR 2×25 minute classes
Bonuses:
Weekend bonus ($0.50/class)
Group class bonus ($1/class)
Class completion bonus (up to $1.50 / class)
It seems the average hourly rate for most teachers is around $17-$18/hour. The difference with First Future is that you are not paid on classes taught, but rather your schedule, which means that you are paid regardless if you teach, but you need to have a committed schedule.
4. Engoo (formally Bibo)
Highlights:
flexible 24/7 class schedule
salary: $2.80 – $10/hour
no minimum number of hours required
lesson plans created for you
get paid via paypal or payoneer
students around the world, particularly Japan
dedicated support from staff around the globe
hiring native and non native speakers!
Overview:
Engoo is an online ESL company whose students are mainly based in Japan. They hire native and non-native speakers and they claim to be the fastest-growing online English school in the Philippines and in Japan.
Requirements:
From their website, they claim to have the following requirements:
At least 18 years old
Proficient in English (non natives can apply)
Headset and Webcam
Laptop or Desktop
High-Speed Internet Connection
Engoo Pay:
Salary range: $2.8 – 10 per hour
Performance-based incentives included
Weekend and holiday incentives also available
5. Allright
Highlights:
variety of types of classes to teach
focused on the European market
Paid bi-weekly via PayPal
not oversaturated with teachers
thorough onboarding and training process
fun and interactive classroom software and lessons
Overview:
All right is an online teaching company that is based in the US and their clients are in Europe (mainly Poland, Russia, Spain & Italy). They specialise in teaching English to European students and they are appealing to many teachers because they do accept non native English speakers.
Requirements:
Minimum C1 level of proficiency in English (non-natives are welcome to apply)
Bachelors of Education OR TESOL/TEFL certificate
Available to teach a minimum of 15 hours/ week during peak hours
language skills in Russian, Polish, Spanish, German, or Italian preferred
Salary:
You will be paid up to $15/hour depending on your experience and location.
6. iTalki
Highlights:
teach English (or any language!)
list your classes, charge your rate, teach what you want
a great step forward to becoming an independent/freelance teacher
ability to grow on the platform and charge higher rates
flexibility in when you work and how much you want to work
meet students around the world!
Overview:
italki is a global language learning community that connects students and teachers for 1-on-1 online language lessons. At italki, we believe that human interaction and cultural sharing are the best way to become fluent in a foreign language. With over 5 million students and 10,000 high-quality teachers teaching more than 130 languages, italki helps everyone with their personal journey to fluency.
Requirements:
On iTalki, you can apply to be a professional teacher or a community tutor. The requirements are slightly different for each:
Professional teacher:
Type 1 – University Qualification
18+ years old
Bachelor's Degree 
Priority is given to applicants who have Education, Cultural, Linguistics, Language or specialized background (e.g. Asian Studies, Speech Therapy etc).
Native or C2 in your teaching language(s)
Type 2 – Teaching Qualification
18+ years old
Teaching Qualification (e.g. Teaching Licence, PGCE, DELTA, CELTA, TEFL etc).
Native or C2 in your teaching language(s)
Community Tutor
18+ years old
1 – 3 minute introduction video
Native or C2 in your teaching language(s)
Salary:
iTalki is a marketplace type of platform. You will list your classes, trial class price and regular class price, the payment is determined by you the teacher. Most teachers report to earn between $10 – $25 / class depending on your experience, qualifications and rating on the platform.
iTalki takes 15% of your earnings on the platform.
If you want to find online English teaching jobs for non native speakers, I hope this article was helpful for you as you get started and begin your journey of becoming an online teacher.
Resources for Online English Teachers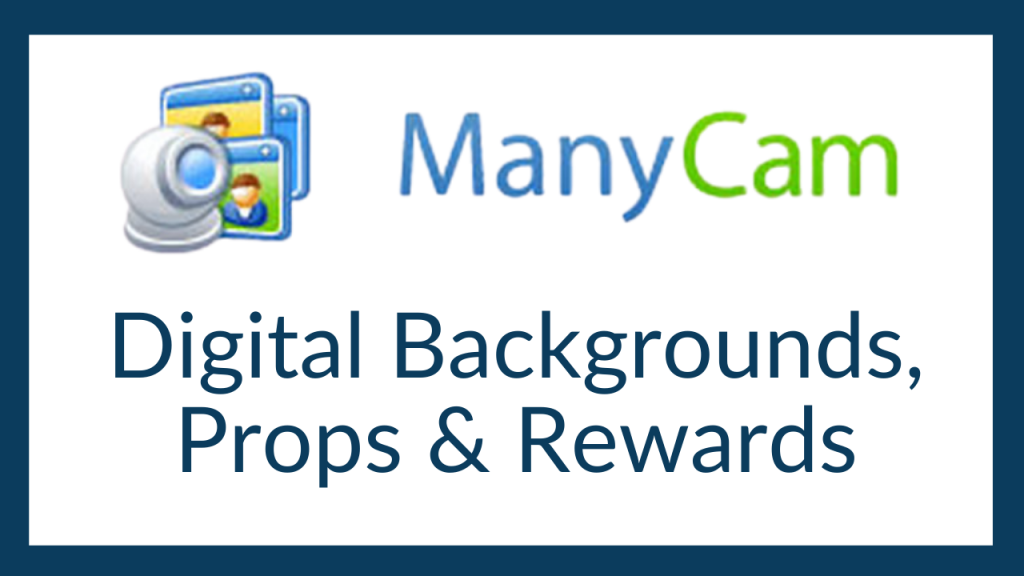 Digital Props & Rewards:
Check out ManyCam to get free props and digital backgrounds to make your classroom even more engaging. You can pay for the life time membership of ManyCam which lets you use Green Screen effects as well!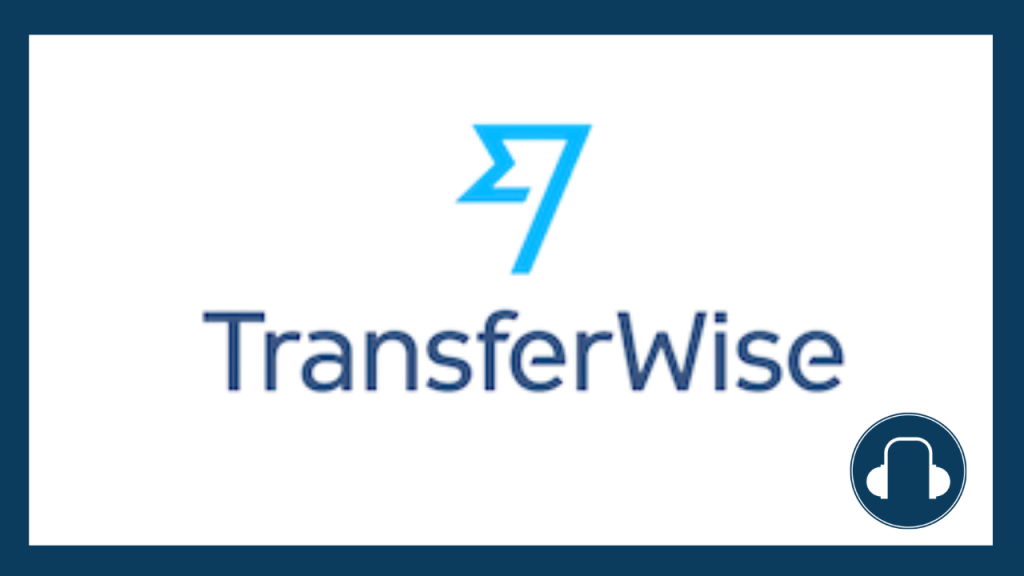 Global Payment Options:
TransferWise is a global payment option for online teachers outside of the US, or digital nomads to get paid in USD, or other currencies and receive lower transfer fees and better exchange rates.
Check out these other blogposts
Pin it!