There are lots of VIPKid reviews on the internet, both positive and negative, but one of the most important things to consider when choosing an online ESL company to work for is to consider both the positive and the negative. Keep in mind that there is no perfect company and each company has its pros and cons. In this article, I want to share with you 3 reasons why you should consider joining VIPKid. Then you can decide.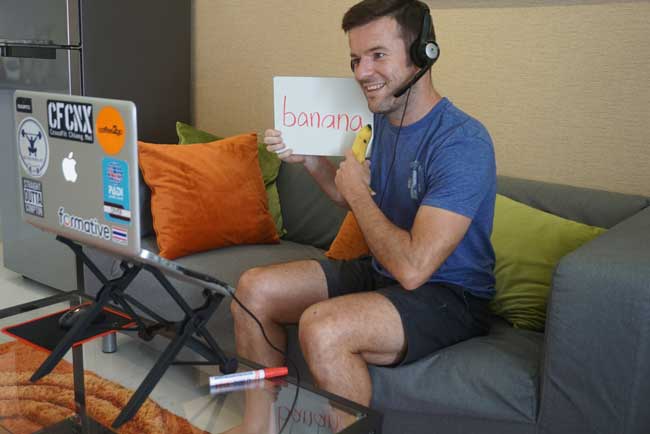 1. VIPKid is 100% flexible.
I have never encountered an ESL Company with the same amount of flexibility that VIPKid offers. Firstly, there are no minimum hours required to work each week. A lot of VIPKid review will talk about the flexibility that VIPKid offers and how it allows teachers to not need to make any commitment in terms of hours. I think this is an important component of working with VIPKid because you can really work as little or as much as you want. You can take a holiday without worrying, and you can decide you don't want to work one day if you want. They do not require a set schedule and they let you control your working hours.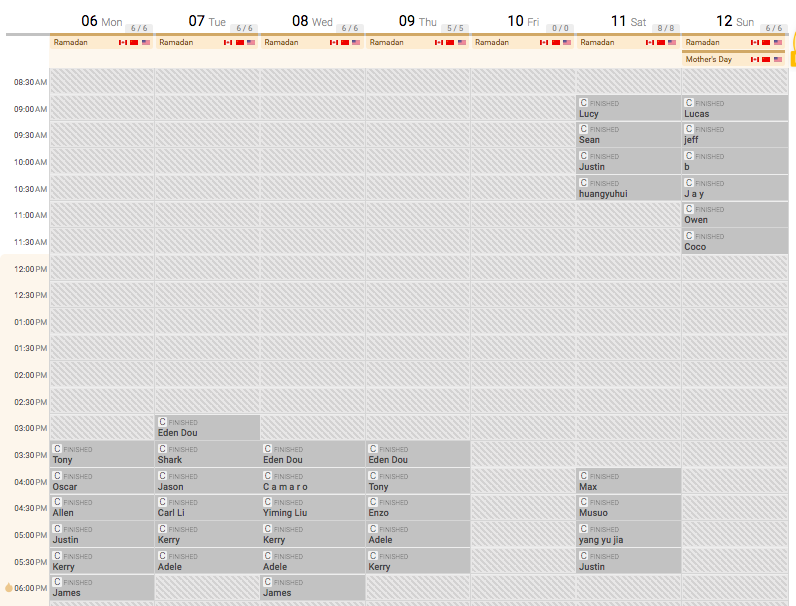 With VIPKid, you are your own boss. Your schedule and your time are in your control. That means that you can work different hours depending on the day. Let's say you don't like working on a Friday, but you want to work Monday – Thursday and Saturday. This is completely ok! That being said, VIPKid is a parent booked company so parents do like consistency and in the early days, the more consistent you are with your hours, the more likely you are to get booked. However, it isn't required! Be your own boss!` When I first started working for VIPKid, I maintained a very consistent schedule for about 3 months. When I started working for VIPKid, I was in SE Asia and decided that 2p – 6p Beijing Time was a perfect schedule for me. Some days I did 3p – 6p, but most days I was teaching for those 4 hours. This meant that the parents that wanted to book me during those hours knew they could rely on me and I was consistently there for them with an open schedule. I also did a lot of priority bookings in the early days.
One other aspect that has made this job even more flexible is the ability to teach short notice slots. A short notice slot is explained in more detail in my VIPKid Training Guide. In short, it is a slot that has been opened with less than 24 hours notice until the class start time. If the slot fills, the teacher receives an additional $2/class, which adds up to a nice $4/hour. After a year of teaching for VIPKid I decided to turn all of my slots to short notice. This has allowed me even more flexibility as I only set/create my schedule one day before. If I want to do take the day off, I can, and if I want to add more classes, I can.
2. The company is not a startup.
Whether you like working for a large or a small company, that is entirely up to you. However, I see the fact that VIPKid is large, established and reputable as positive for joining this company. Some of the VIPKid reviews that you will see on the internet will talk about how they have over hired. I talk about this in my video:
I know that there will be hiccups with any company but I feel assured that VIPKid has gone through the growing pains of early policies changing and company restructuring and this helps me feel at ease working for them and trusting their decisions. VIPKid has a name in the industry and has a proven track record for increased student enrolment and hiring policies that has never been halted or put on a freeze. They are constantly growing, their vision is big for expansion and growth and they aren't going anywhere.
3. Stability & Consistency
To end my VIPKid reviews with this one is really not giving it justice as a reason to join this company. I love how stable this job is! Furthermore, I have found VIPKid to be extremely consistent. There are a lot of new and smaller online ESL companies now joining the market and you will find that many of them are going through hiring, staffing and policy issues which can make working for them a little precarious. I think it is important to always diversify and not put your eggs in one basket, but I have found VIPKid to be a reliable and stable company to work for. They have never proven otherwise to me.
I have found them consistent in their approach to policies and also I have found my bookings to stay consistent. I never had any issues with bookings and I have been consistently booked from day one. Of course, this does not happen to everyone. It is important to remember that this is a parent booked company and it is the parents that are booking you. There are a few things that we have control over in terms of marketing ourselves such as working on our profile bio, photos and video to make sure that their first impression of us is as excellent as it can be. In the early days, be patient and work on learning as much as you can about them while you are waiting for classes.
VIPKid Reviews Are Not Always Trustworthy
I have worked for VIPKid for over one year at the time of writing this blog post and these three reasons are just three of many reasons why I think that VIPKid is an excellent company to work for. Don't rely on the negative VIPKid reviews that you will read on the internet. Make sure that you do your own research, look at both sides of the coin and jump in for yourself to see if they will be a great fit for you!
If you would like to apply, please consider using a referral teacher's link or code. If you use my link, you will be invited to my weekly zoom trainings and you can check out the free resources available to you on my website under "Hiring Training". If you are not my referral, please follow the instructions to add my code (TIM000003) to your application. Once we are connected, I will send you the password to access my Training Guide and other valuable materials available only to my referrals.
See you soon!
Tim
Pin It!