If you're a teacher looking to make extra money on the side, I've laid out 6 of the best side jobs for teachers (in my opinion) that provide opportunities that can fit your schedule and skill set.
As a teacher, you have so many valuable skills, from creativity to organization, to giving constructive criticism and adding value to others. Additionally, you're a natural-born leader. The great news is that all those skills are in high demand in these teacher side gigs.
Here are some ideas for turning your greatest strengths as a teacher into a lucrative side hustle.
Table of Contents: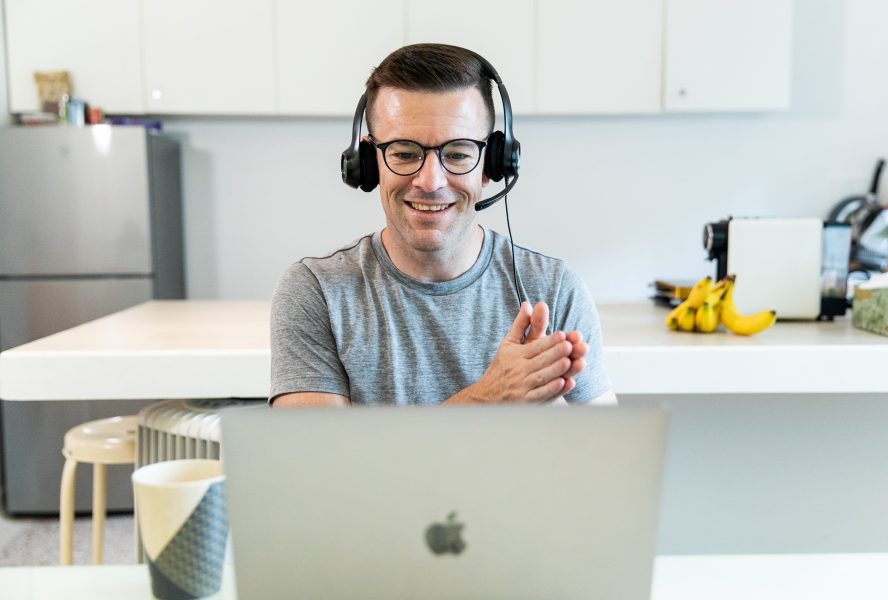 1. Online English Teacher
Becoming an online English teacher is a natural move for many teachers, particularly online teachers who might be in need of a side income.
When considering teaching English online, you need to be aware of what companies are hiring and what you need to be able to teach online.
Most companies will require a TESOL or TEFL (less than $25) certificate and some will also require a completed degree.  
Companies like Cambly, which are worldwide and cater to children and adults do not require a degree or certificate and they are available 24/7 for teachers to teach English online.
If you are looking at teaching English online, particularly outside of China, this course from Bridge is highly recognized as a TEFL course to help you get hired overseas as well as with all online teaching companies.
It will also give you a leg up if you are wanting to become a freelance online English teachers because of its reputation and value given during the course.
2. Test Scorer
Ever wonder what a test scorer does? In short, a test scorer evaluates short written tests, spoken-responses tests, essays and others. A plus point of becoming a test scorer is it allows the freedom and flexibility for teachers to work during normal day time hours and still have a healthy work life balance. You really get to choose your own hours for this side gig.
Two companies if you are interested to learn more about becoming a test scorer are Pearson and ETS. Let's take a look in detail at some specifications of working for ETS as a test scorer.
Salary : Base + Variables (individual and group awards)
Amount : Average at $16 per hour
Requirements : Reside or do the work within the US, Hawaii, Alaska or Puerto Rico
Certifications : In-house ETS certification
About ETS:
"ETS is known for assessments built on rigorous research and an uncompromising commitment to quality. Each year, we develop, administer and score more than 50 million tests — including the TOEFL®, TOEIC®, GRE® and Praxis® tests — in more than 180 countries at more than 9,000 locations."
As teachers, becoming a test scorer may just be the side gig that you've been looking for since it's directly in your wheelhouse of grading and providing feedback.
3. Freelance Writer
Another popular side job for teachers is freelance writing. There are many companies out there looking for freelance writers as content today is key to building a successful business.
As a freelance writer, you'll be writing optimized blog content, website write-ups, copywriting, blogging and so much more depending on what is required. 
Check out these links below to learn and start applying for such jobs:
While there is an average salary per hour that most freelance writers seek for, take note that it also depends on what the job is. You could be writing a 450-600 words article for $150-200 or paid by the hour at $26 for a minimum of 10 hours a week to produce 3-5 articles. Choose something that you are comfortable with.
One unique point is that if you maintain a relationship with the company you're writing for, you will be given more articles, higher pay and they could even recommend you to other companies as well!
To become a highly-wanted freelance writer, it is recommended that you have a niche, continuously enhance your skills and create a portfolio as marketing material to help you stand out amongst the other writers.
Since teachers like you have an excellent command of English becoming a freelance writer is a good pathway to earning more money as a teaching side hustle.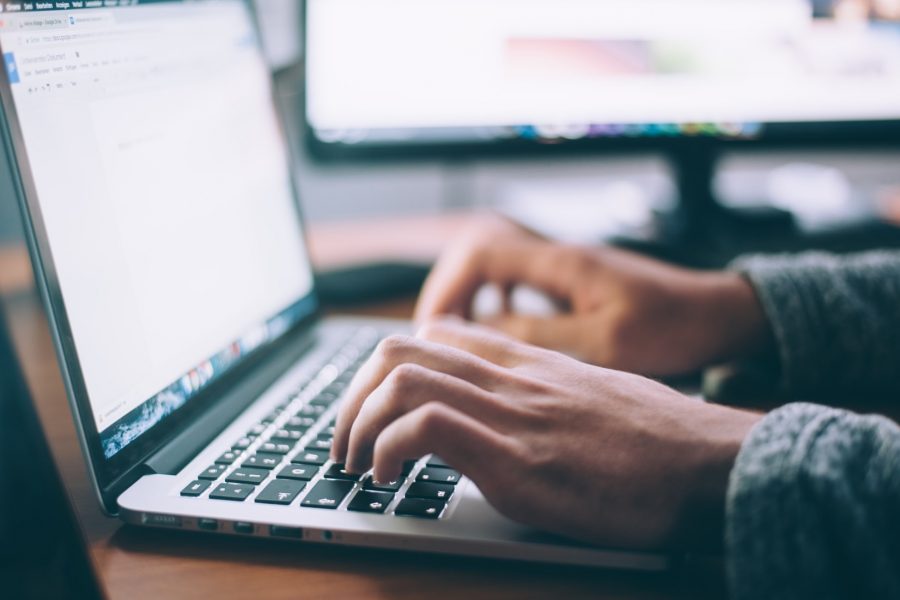 4. Customer Service or Support
If you have a dedicated home office in a quiet space and minimal disruptions, a dedicated phone line, high-speed internet and have a knack for helping others solve their problems, becoming a customer service or support personnel is definitely a good option as a popular side gig.
Online teachers should have an easier transition as naturally the requirements above are what they are already equipped with–so instead of teaching children, you're helping others by answering questions or providing off-site support. A benefit of becoming one is you can learn transferable skills and further enhance your communication skills.
The pay for online customer service or support personnel is approximately $14.58 an hour working 6-8 hours a day (sometimes during odd hours depending on your location). 
Here is a list of companies that can help you get started.
"As the #1 job site to find the best remote, work from home, and flexible jobs for over 14 years, FlexJobs knows how to help you have a faster, easier, and safer job search. Just as we've helped millions of people, let us help you!"
FlexJobs provides job opportunities from big companies such as Apple, Xerox, and Dell and you are able to view job descriptions for each listing. While there is a small membership fee to pay to view and apply for these jobs, offers range from $15 to $30 an hour.
"Remote.co is a resource for companies that see remote work as an opportunity. We are focused on providing expert insight, best practices, and valuable support for organizations exploring or already embracing a remote team as a significant portion of their workforce."
The advantage of using Remote.Co is that it is free to view and apply for customer service and support jobs with the likes of working for American Express and Toggl.
We Work Remotely (WWR)
"Established in 2013, WWR is the largest remote hiring site. We don't scrape listings from other platforms, we have the best & biggest remote community in the world, and we fill 90% of the positions posted. Quickly." Although there is a smaller pool of selections to the other two companies, WWR mostly posts full-time jobs and is free to use.
This popular side gig for teachers is something teachers can strongly consider when it comes to increasing your income at your convenience anytime and anywhere.
5. Social Media Manager
If you're looking for a side job that can earn you up to $52,109 per year, why not become a social media manager for a company. Social media managing is one of the top-paying side jobs for teachers in 2021.
A social media manager oversees a company's interactions with the public through implementing content strategies on social media platforms.
Duties include analyzing engagement data, identifying trends in customer interactions and planning digital campaigns to build community online.
Teachers with a good understanding and skill set of the following can definitely try applying for a social media manager role:
Social media and how it works
Communication
Creativity
Technology & Research
Time management
Most companies out there are already sustaining and selling their products so your role as a social media manager is to expand their outreach, build an audience, upkeep engagement, and help put the company on a map.
While it may not be the easiest side hustle, it is one that can reap plenty of rewards and further develop your overall portfolio (along with the good money).
6. Transcriptionist
If you're wondering what a transcriptionist does, look no further. A transcriber basically turns video or audio files into text-based files. It is the process of taking the spoken parts of the file and putting them down on paper.
As a beginner, your transcriptionist's salary is around $15 while an experienced transcriptionist can earn upwards of $25. In fact, if you specialize in medical or legal transcription, you have the ability to earn more than $40,000 a year!
With the right equipment and amazing listening skills, you can transcribe audio files much more efficiently and faster, which means you're getting paid faster. A transcriber's ability to earn depends on how accurate and fast they can deliver the results so this is a job for teachers out there who can sit themselves down and focus on getting the job done.
Ready to start your teaching side hustle?
Many teachers and educators see side hustles or part-time work as a necessity to supplement their income. On the bright side, there are so many options these days that teachers can choose what works best for their schedule or lifestyle. Once you have a side hustle plan, set some savings goals and learn to budget your extra cash appropriately to get you there. 
Interested in teaching English online?