Are you interested in teaching ESL online full time in 2020? It can be difficult to navigate the online teaching world and where to begin. Teaching English / ESL online has become a very popular way for many people to make money from home.

Who wouldn't want to be at home, work in their pajamas and teaching children around the world from their laptop?!
Teaching ESL online is flexible and an opportunity that allows you to create your own schedule and become more in control of how you spend your time. If you are a teacher or have experience teaching in various capacities, what is stopping you from doing what you know how to do and what you love from home?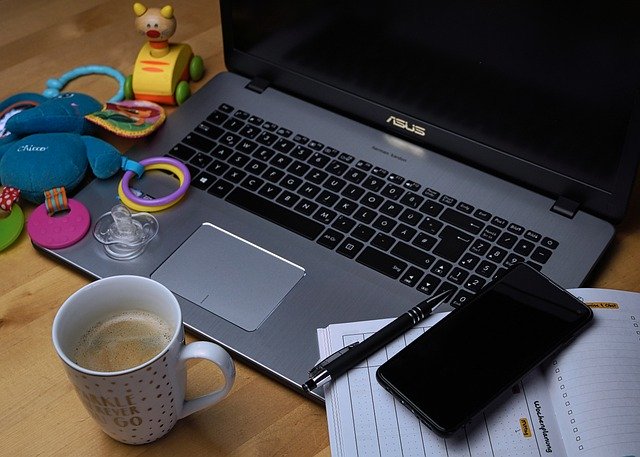 Maybe you have wondered if would be able make a full-time income from online teaching and the answer is….it depends!
Teaching online can become a full-time income for many people but it depends on a lot of variables and the effort you want to put into making it your business. If you are committed you can certainly turn online teaching into something full time, sustainable and long-term.
Let's look at a few options for getting into the industry and what it might take to build up your income on various platforms to teach ESL online full time in 2020.
Teach ESL online with a company
Use the marketplace to teach online
Build your own online teaching business
Teach ESL online with a company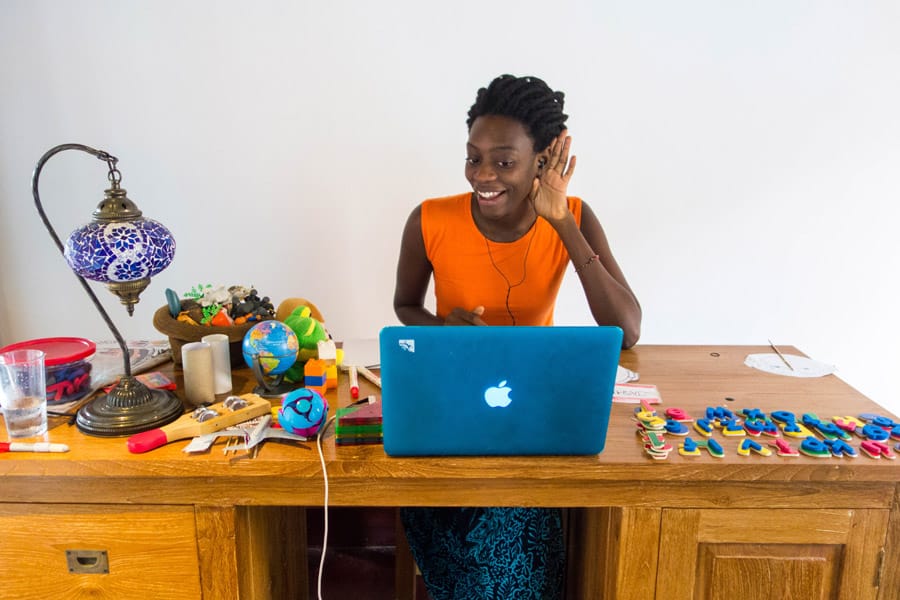 This is one of the more popular ways of teaching online and where many teachers get their start. There are a number of companies that hire teachers to teach ESL online. The majority of these companies are based in China, like VIPKid, Gogokid, Magic Ears and many others. However, there are companies that focus on other countries besides China.

You can go online and search for various companies or use a website that has a database of companies like Online English Teaching, where you can get information about many different companies and apply to one that suits you and what you are looking for. Some companies are looking for native English speakers but others are open to a wider teacher base.
The most important thing to make sure you have before you begin the application process for online ESL teaching is a TESOL / TEFL certification, especially for those companies based in China.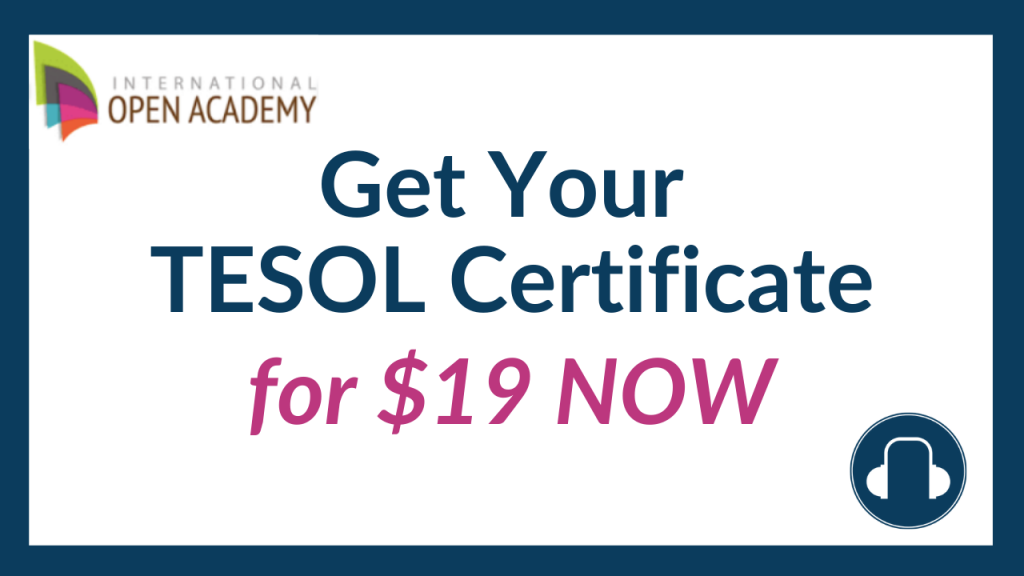 After you have your TESOL certificate like the one listed above which can be obtained in just a few hours, you want to apply to the right company. Here are some key questions to ask yourself before applying:
Are you looking to teach adults or children?
Do you want a company to book your classes or do you want to market yourself to parents?
Do you want a company based in China or another part of the world?
Do you want a fixed schedule or a flexible schedule?
Do you need a company without a minimum hour requirement?
Once you have answered these questions, you are ready to apply and begin the hiring process!
In order to teach English online full time with a company, it is important that you apply to more than just one company. Make sure you are hired with at least 2-3 companies so that you can fill in the holes in your schedule to ensure that you are getting the bookings that you need.
Many online English teachers try to work for companies that are based in different time zones so that they aren't always constricted with the Chinese peak hours (if you are working with children). Once you are established in an online ESL company, it might be time to start thinking about adding your profile to a company that has a marketplace platform where you can begin thinking about going independent.

Use the marketplace to teach online
Marketplace companies are different from online ESL companies because there is more flexibility in what you teach when you teach and who you teach. With a company like VIPKid or Gogokid, you are only going to teach Chinese children ages 4-12 based in China and available during, mostly, peak hours (roughly 6:00 pm – 9:00 pm).
Alternatively, by working on a marketplace platform, like iTalki or Preply, you will be able to create a profile, and students from around the world (mostly adults) will be able to book your classes. Some of these marketplace type platforms focus on English and other languages and so there is more flexibility in what "what" you will teach.
If you are using a marketplace to advertise your classes for students, you will be responsible for the curriculum or the coming up with the type of lessons you would be providing for your students. This is a big difference between working for a Chinese-based company where they will provide the lessons for you.
Why would you consider working for a company when you are getting hours and getting booked with an online ESL company?

Well, there are many reasons why you might do this.

Firstly, working for an online ESL company can be great but they are in control of your pay and in control of when you can work and what you teach.

For some, this is great! For others, it can be frustrating. Companies lower pay, remove incentives and are generally not as stable as one might like. Therefore, it is important to diversify your income and explore other opportunities where you might be able to really build your own online teaching business.

As you explore this, you might have questions like…

Where do you get a curriculum? This is a question that many people ask and one that is met with a lot of frustration because most people don't learn how to create curriculum or design lessons when they take their TESOL / TEFL certificate.

Fortunately, there are lots of great options for this and you don't always need to create your own lessons. However, you can if you want to!

Once you get your feet wet in some independent teaching, you might start to get focused on teaching a specific niche and want to explore creating your own online teaching business where you can charge more money and scale to higher numbers.

Create your own online teaching business
Many teachers are moving away from the online ESL companies and realizing their worth as a teacher will never appear on a paycheck from a company.
When going independent and creating your own online teaching business, there are a number of considerations and blockages that you are going to face initially, including:

Where do I find students?
How do I get paid?
What platform can I teach on?
Where can I find a curriculum?
Let's tackle each one of these questions separately:

1. Where do I find students?
In order to answer this question, you can start with thinking about who you want to teach. It is very important when you are looking for students to build your online teaching business that you consider being very specific about who your target customer is.

We call this developing your niche and creating messages to serve those that need your help. When you are specific about WHO you want to teach and who you can help serve, it becomes much easier to speak to that ideal customer because you know their struggles, what they need help with and you can develop your messaging to better help them in your program or lessons.

There are lots of ways to find students. You can use organic methods or paid methods:

Organic methods are when you use online platforms to create an audience by using direct messaging and building community through creating content.

Paid methods would be using targeted Facebook ads for your target audience or using a premium account on LinkedIn to reach a wider audience. All of these methods can be costly and are not necessary, to begin with. They can be great, though, for scaling your online teaching business.

2. How do I get paid?
There are lots of ways you can get paid such as Paypal, Stripe, TransferWise, Payoneer, etc… or you can use platforms that allow payments but they take a percentage of your revenue. A platform like Spitball is an example of this where they take 9% of your revenue but they provide the payment gateway and platform for you to use.

Getting paid is not an issue, there are lots of options out there!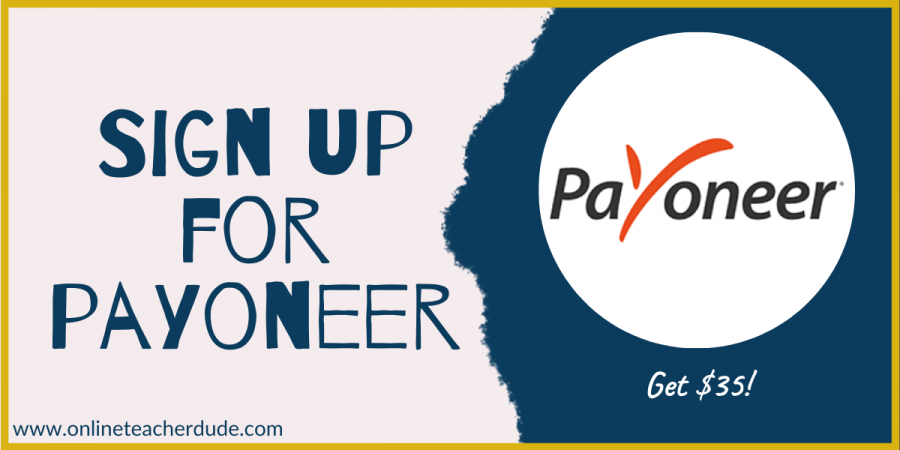 3. What platform to teach on?
This is a good question and one that also has a variety of options. You can teach on just about any platform you like as long as your student can also access it. For example, it is more difficult to use Google platforms like Google Meet with students in China, so you would need to find another option for this.

When considering a platform, you have two decisions to make:

Will I use my own platform like Zoom or Skype to provide lessons?
Or
Will I subscribe to a site that already has a built-in platform for me to use?
Either one is fine, and it just depends on you and what works for your situation.
4. Where can I find a curriculum?
When you develop your online teaching niche and know the customer that you are speaking to, your program will fall into place because you will know what your students need and are looking for.

There is no shortage of online curriculums that you can use to supplement or use solely in your online teaching.

A great example for a prescribed curriculum that you can take your students through is Off2Class, which is an ESL curriculum focused on adults where you can give your students a placement test and customize their language learning journey based on their results. They have a permanent free account now with access to 150 lessons and a subscription service should you require more. Sign up with the link above!
Tips for teaching English online full time
If teaching online full time is something that you desire then here some ideas to help you think about how you can make it work for yourself so that you can build and scale an online teaching business.

1. Decide on how many hours you want to work each day
If you are working more hours than you can physically handle then it might be time to think about how you can work less, charge more and create balance in your schedule.

2. Create breaks in your schedule

It is easy to get burnt out in this industry if you are not careful. Make sure that you are giving yourself breaks, taking time off that you need and allowing yourself time to do the things you love.

Remember the "WHY" of why you got into online teaching in the first place!

3. Ask for help

We can't do everything all on our own. Maybe you need to purchase a curriculum instead of trying to create one on your own or you need to subscribe to a site that creates a payment gateway for your students.

Or, maybe you need help with strategies, content, and how to teach specific students.

Whatever it is, remember that there are lots of people in this industry who are willing to share, help and provide support for you.

Teaching English Online Full Time in 2020 is Possible!
Hopefully, you are beginning to realize that it is possible to teach online full time and create a business that you love and allows you to work from home, build your own schedule, and scale to create the money you have only dreamed of.
Pin it!