The VIPKid Certification process or VIPKid Mock class is your 3rd stage in the VIPKid hiring process. After you pass your interview demo, you will be invited to the Certification Center where you will be able to choose which certification you would like to begin with. After you pass your Mock class, you will be in the final stages of getting hired. There are specific things that VIPKid is looking for from their applicants. Once you understand and master this, you will be on your way to making money from home teaching ESL online!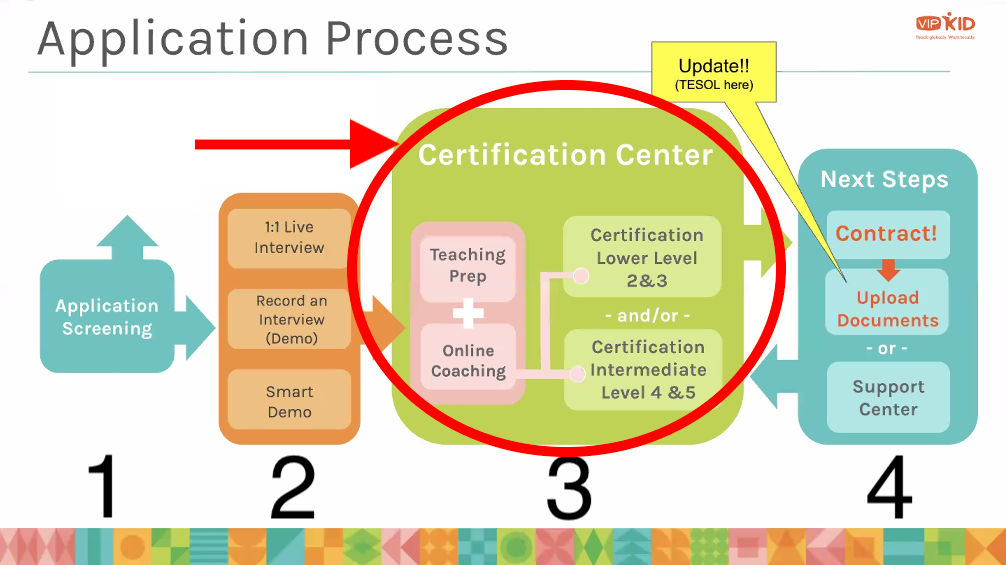 What is the VIPKid Certification / VIPKid Mock?
The VIPKid Certification / Mock class is a 25-minute session with a Mock Class Mentor. You will have a live scenario where your mentor will be pretending to be a 5-year-old Chinese student learning English. You will choose to certify for either Lower Level or Upper Level. *UPDATE June 2020 – the Upper Level Certification is not available to applicants anymore*. It is recommended to start with the lower level and add the upper levels after you sign your contract. The difference is that before your contract it will be live but after it will be a recorded submission. You will have to pass one of the Mock's before you are able to sign your contract. In addition, you will have to prepare Lesson A & Lesson B and your mentor will tell you which lesson you are teaching when you arrive at the Mock class. You will only teach one of them. The VIPKid mock class is designed to be a positive experience where you get training and practice in the real classroom with a real lesson. Approach the Mock with an open mind and a willingness to learn!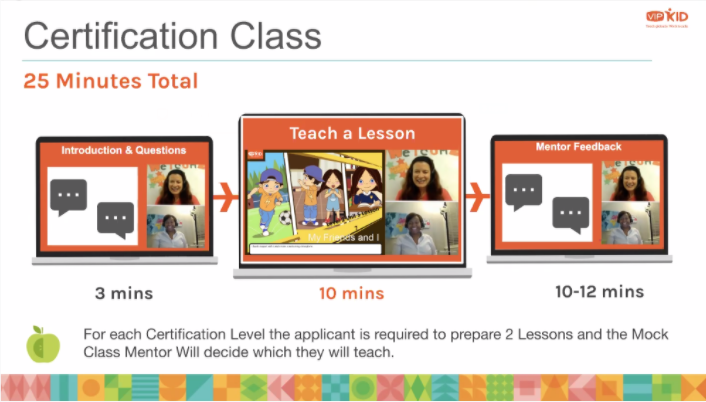 Passing the VIPKid Certification
Passing the VIPKid Certification is not difficult if you know what they are looking for. The great thing about the VIPKid certification stage is that you are allowed to redo the Mock multiple times without failing. VIPKid sees this stage as your "on the job" training and they want to support you and help you start teaching. You will have an opportunity to implement their feedback if you did not pass on the first go. Don't give up! Reach out to a mentor and ask for help – there is a lot of support out there for you!
3 Things to do on each slide:
1. Elicit Full Sentences
You must always have the student speak in full sentences. Always. Never accept a one-word response or an incomplete sentence. You can praise them positively and then model the correct response and have them repeat it independently.
Some examples of this would be:
Incorrect:
Teacher: What is your name?
Student: Sam.
Correct:
Teacher: What is your name?
Student: My name is Sam.
Incorrect:
Teacher: Do you throw a ball?
Student: Yes.
Correct:
Do you throw a ball?
Student: Yes, I throw a ball.
2. Elicit Correct Grammar
Make sure that you are using correct grammar when speaking to the student and giving instructions. You want to always use correct elements of speech even though you are using simple vocabulary and sentences. Example, "Circle the boy", or "You choose the picture". Make sure that also the student is speaking with correct grammar. Have a positive way of correcting them and eliciting the correct sentence.
3. Encourage Independent Speech
VIPKid wants the students to be speaking as much as possible and to be able to achieve independence with this after we support them with visuals, props and modeling. Make sure that you are always expecting the student to speak as much as possible in full sentences on each slide.
IPAED Explained
The VIPKid Lower Level Certification / Mock is divided into Lower Level and Upper Level. In the Lower Level, the slides are assigned the letters IPAE or D. The focus of Lesson A and Lesson B are on the IPA slides. So let's take a look at what is expected on each slide.
I – Introduce
On an "I" slide, you will typically see an isolated word at the top of the slide followed by that verb/noun used in 2-3 different phrases underneath some photos. The idea on the I-Introduce slide is to introduce the word to the student with props and TPR. This is very teacher-directed and a "ping pong" style of teaching where you say it, followed by the student. There are no questions asked, no extension and they are just learning how to say and use the word with your help. Repeat the isolated word 3 times and then the phrases once each underneath unless they make a mistake or need more help with the pronunciation then you can do it a second time.
P – Practice
This is where you and the student are practicing the target question & answer. For Lesson A, the question is "Who throws?". You can still model and help the student but ultimately we want them to learn how to answer that question. Pull out your puppet for this slide and use the puppet to model how to answer your question and then invite the student to answer it. Once this is achieved you can move on to the next slide, the A-Apply slide.
A – Apply
On the Apply slide, we are expecting more student independence and more output from the student. Do not use the same strategy on this slide as you did on the Introduce slide. This is not a ping pong style of "say-repeat" with the student. We want to help the student and usually, there are 2-3 examples so help them with the first one and remind them what to do/say but try to get more independent output from them on the last examples. This is also the slide you will want to ask an extension question on and don't forget to reward them!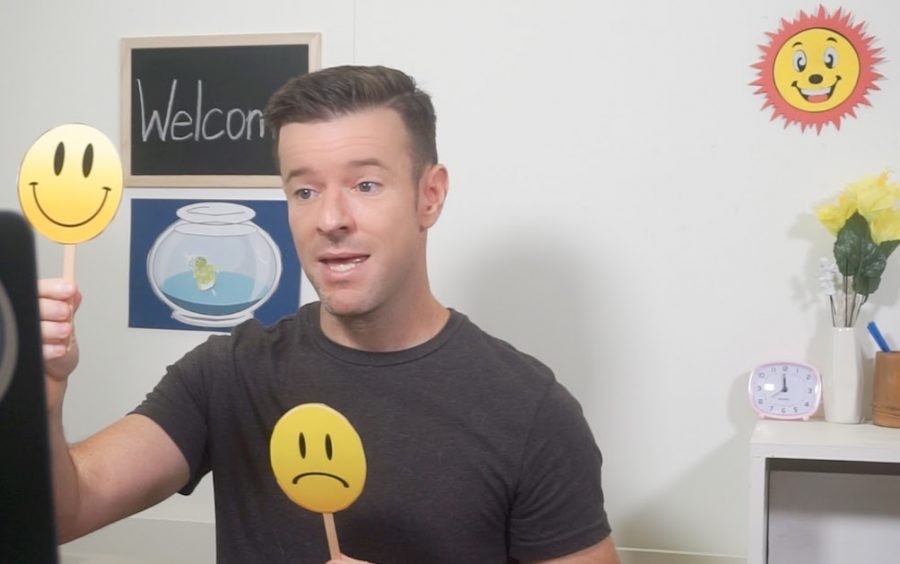 10 Extra VIPKid Mock Tips
Attend Online Coaching
Practice in the practice room
Show up early!
Use a headset. Earbuds will work, but a headset with mic is preferred
Use a puppet for the "P" slides for modeling the question/answer
Have 4 different props (including a small whiteboard)
Teach the "drag & drop" skill on the reward slide
Use your own secondary reward. Make it visible.
Give 3 rewards throughout the lesson
Have your classroom all "setup"!
Looking for the TESOL Certification?
This is not the VIPKid TESOL certification, but rather a 3rd party TESOL that fulfills VIPKids requirements for having a TESOL. You will need to submit this certificate before you sign your contract. This TESOL will also work for other companies like Gogokid and Magic Ears.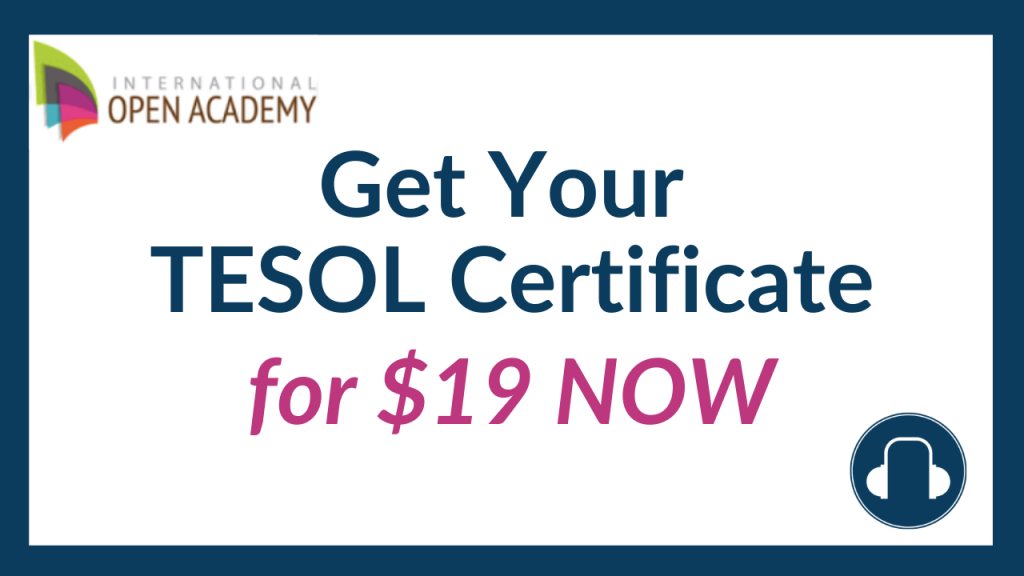 VIPKid Mock Certification FAQ
How many times can I take the VIPKid Certification Mock?
You are allowed multiple (aka unlimited) chances to redo your Mock class. Ultimately it will be up to VIPKid if they decide to close your account or fail you. However, here are 3 things that would cause you to fail your Mock:
Foreign accent. If you are not a native speaker, it will be detected here.
Canceling too many times within a short time frame. Don't cancel unless absolutely necessary, especially within a 24 hour window
Being rude to or inappropriate with the Mock Class Mentor.
I don't agree with their feedback – what can I do?
You will able to leave feedback after your session. It is important, however, to not take the feedback personally as an attack on your teaching or as anything other than guidance to helping you pass. They must have noticed something in that area that needed work so be positive about it and just make it better on your redo. The Mock class mentors only have limited time to leave your feedback and some of it, while generic, may seem contradictory to what actually took place. That's ok, just take note of it, see if you can improve and then move on. Don't get too caught up on exact wording and phrasing. (ie: some of it is copy / pasted and a lot of people get the same feedback, fyi).
Is there a VIPKid Certification Mock Rubric I can see?
No, there isn't, unfortunately. VIPKid will go over categories and things that the mentor is looking for in their online coaching sessions.
Do I have to finish all of the Mock slides?
It is preferable to finish all the slides but it is not going to be the thing that fails you.
What other VIPKid certifications can I get?
Once you are hired, you will be able to access the certifications tab in your VIPKid portal and you will be able to see what certifications are available to you. As a new teacher, you will be able to certify for Trials and individual levels will become available to you as you teach more classes. Don't forget to also check the supplemental courses to get certified in those as well!
Suggested VIPKid Mock Class Props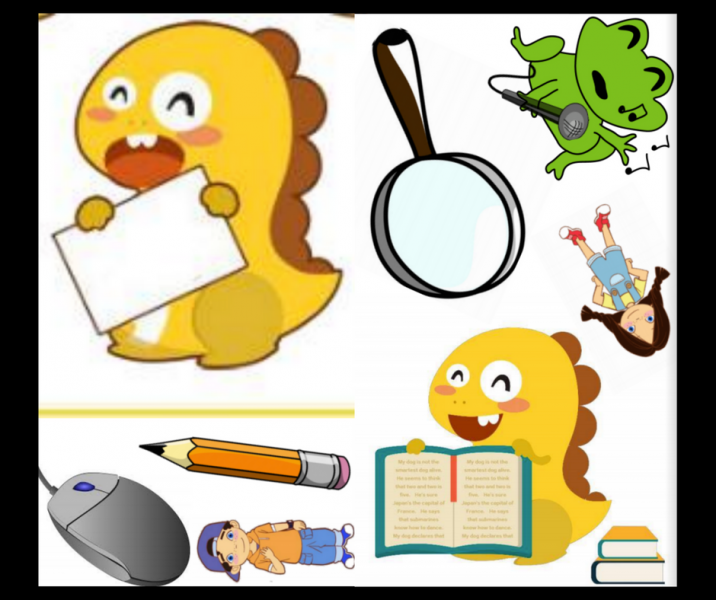 Small whiteboard
Cutouts (2D props) that relate to the lesson.
Meg & Mike cutout (& Dino too!)
a small ball, or something to throw.
puppet
a small kite, or swing

CLICK HERE FOR FREE VIPKID PROP & REWARD DOWNLOADS
Final VIPKid Certification Thoughts!
If I could leave you with my thoughts on the certification process after helping hundreds get hired and pass the Mock class it is that this is a small step in the big picture of getting hired. The expectations are high for the Mock class but remember you can redo it and once you pass, it is smooth sailing. Don't take it personally if you are stuck in the redo cycle, VIPKid really sees this as your on the job training and a chance to refine some online ESL skills, get supported and feel comfortable with teaching on their platform.
Also, remember that when you are actually teaching students, it is nothing like the Mock class process. You will attract the students that are attracted to your personality. You do not need to be like any other teacher that you see on youtube, be yourself. VIPKid values your individual personality and they want a variety of teaching styles on their platform. Don't hesitate to jump into the Mock class with confidence about yourself and do your best. That is all anyone can ask for!
Want to Work for VIPKid?
Joining VIPKid will be the best decision you make if you are looking for a work at home job, a job that allows you to teach and travel or a job that you want to supplement your income.

Further Questions?
Please email me: [email protected] if you would like more information or if you have applied and not heard from Tim with the password / access to hiring coaching and support.

Jump over to the Online Coaching page for information on how to get supported!
Pin It!