With so many options on getting paid as an online English teacher, you might wonder what the best option is. How can I minimize the fees of transferring money and maximize my take-home pay from teaching English online? We will explore TransferWise vs Payoneer and help you to decide what's best for you!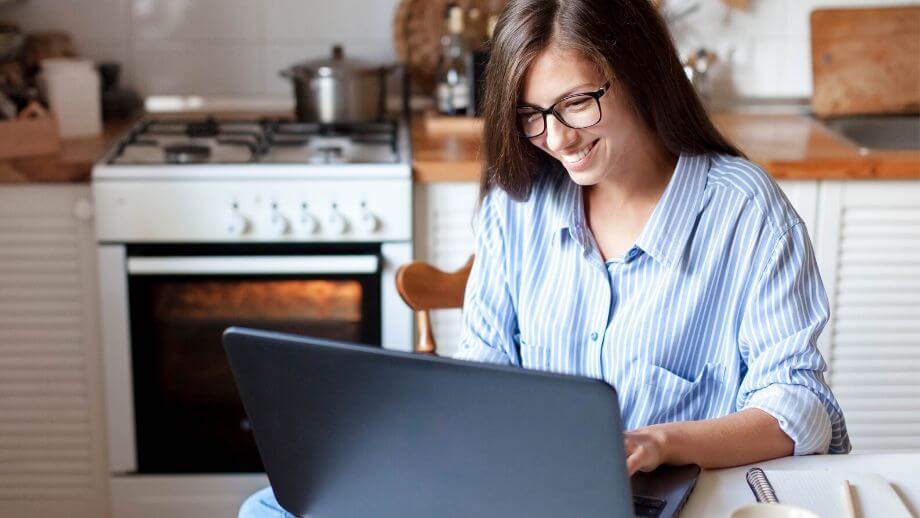 Most online ESL companies will pay you through bank transfer, however, this can cause high transfer fees and reduce your take-home pay, especially if you are converting currencies. When teaching online, it is important for you to keep as much as you make, so we will take a look at three services below that will help you do just that.

Why does it matter?
The majority of online ESL companies, especially if based in China, are going to pay in US dollars. If you are a US citizen with a US bank account, the transfer will be relatively simple and you will only have to deal with transfer fees rather than also having to deal with conversion rates which happens when you do not have a US bank account or you are not American.

What about Canadian teachers? UK teachers? Or anyone with a bank account in another country that does not accept US dollars?

In these cases, you are going to have to transfer the money to your bank account and also pay for the conversion fees of converting the company's payment to you in US dollars to your local currency.

Here in Malaysia, I primarily teach for VIPKid and when I was set up for bank transfer from VIPKid to my Malaysian bank account in Malaysian Ringgit, I was losing about $100 per paycheck because of the transfer fees, bank costs and bad conversion rates used by the bank.

My solution is TransferWise
TransferWise is an online money transfer service that allows you to operate multiple currency accounts. This is a great option because it allows you to open a US bank account and receive money from online ESL companies like VIPKid and Gogokid without the worry of high bank fees and low currency conversion rates.

TransferWise states on their website that they are:

A cheaper, faster way to send money abroad.

A lot of Korean-based online ESL companies will pay by bank transfer so using a service like TransferWise can be very helpful, and ultimately, save you money!
How to set up a TransferWise account:
Step 1: Register for a free account using this link.

By registering with my referral link, you will get a free transfer up to 500 Sterling Pounds.

Step 2: Provide your online ESL company with your US bank information from your new TransferWise account

Step 3; Receive the money and set up your local Bank Account that you would like to transfer to.

Here is a guide on how to do this as a Canadian working at VIPKid.

Step 4: Enjoy low transfer fees and high currency conversion rates!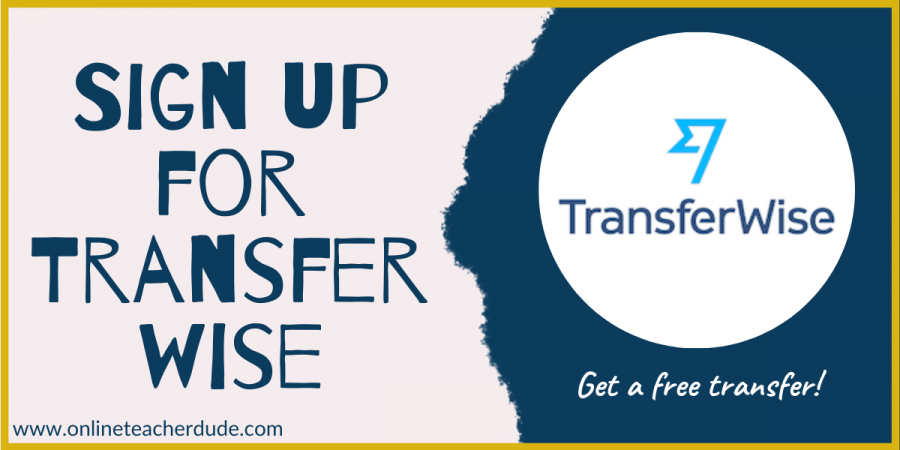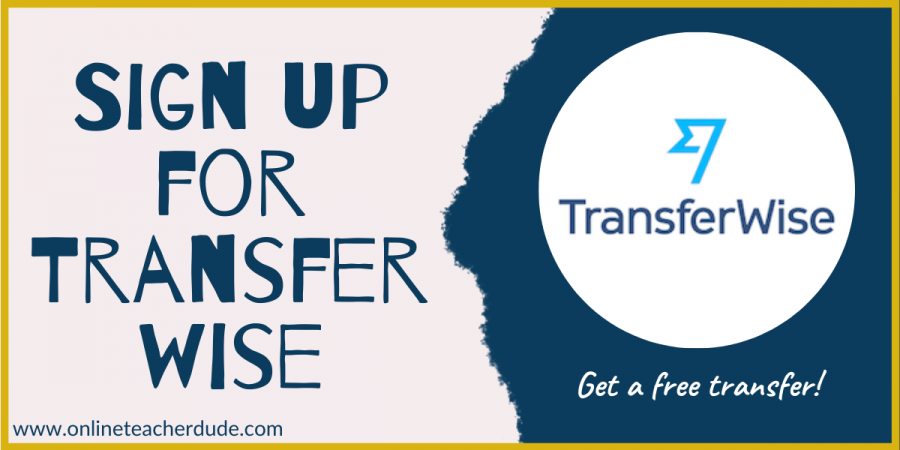 Another great option is Payoneer
Payoneer is a financial services company that provides online transfer payments, ways to get paid and to pay others. It is very similar to TransferWise in that you are able to receive money into your Payoneer account and then transfer it to your bank account or a financial institution of choice.

Payoneer also allows you to set up a US bank account to receive your online teaching payments and then you can send the payments off to your bank account and reduce your fees and currency conversions.

How does Payoneer work?
Step 1: Sign up for Payoneer using this link.
Once you signup and receive your first $1,000.00 you will get a $25 bonus!

Step 2: Attach Payoneer to your local bank account.

Step 3: Provide your online ESL company with your US bank information from your new TransferWise account

Step 4: After logging in, select the pay tab called "make a payment." Enter the email address associated with your account and the amount of the payment. You then receive the payment to your account. It is geared toward small businesses and contractors.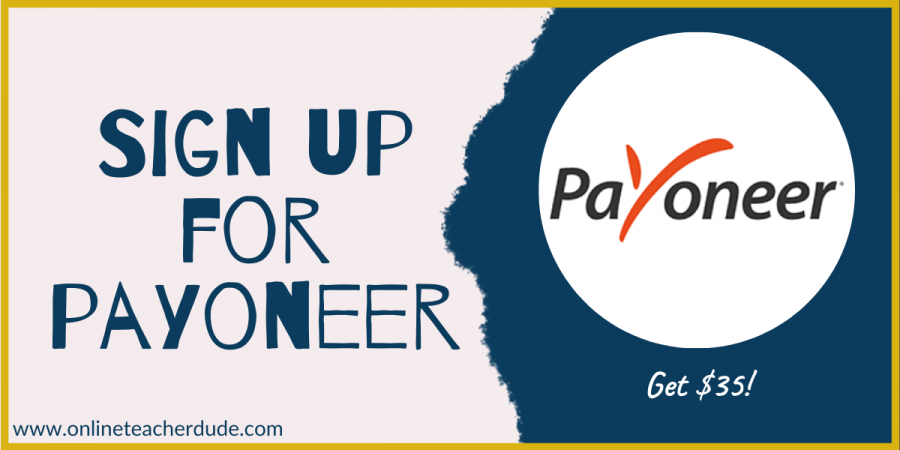 If you are working for or applying to Palfish, you will be required to setup a Payoneer account as this is the only option you have for receiving your Palfish income.

Payoneer makes it easy to send and receive international payments at lower costs and higher currency conversion rates.

TransferWise vs Payoneer
TransferWise wins in terms of speed and transaction fees. TransferWise can take 24-48 hours whereas Payoneer can take up to 72 hours.

Transfer fees with Payoneer are between 2% and 3.5%, while TransferWise fees are 0.5% to 0.9% so the winner in fees is also TransferWise.
Payoneer works on a Mastercard debit account, and has limitations whereas TransferWise has more options and allows you to send and transfer with more possibilities.
You can see here a transfer that I made in February. It was simple, straightforward and enabled me to get the most out of the conversion from USD to CAD.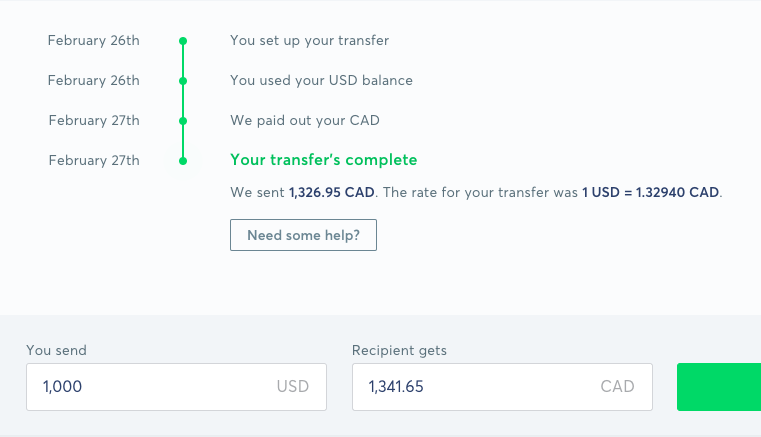 But what about Paypal?
Many companies are starting to use Paypal as a payment option, like VIPKid and Gogokid, for example. Paypal is a great option because you can also pay for a lot of goods and services using PayPal and it means that you could let a lot of your money just sit in your Paypal account for those purposes.

If you are not interested in that, you can use it for similar currency conversions
Paypal is not my favorite choice because it imposes a 4.4% fee conversion and then $0.30 transaction charge. If you don't teach a lot, then Paypal works fine but if you are planning on working more than 20 hours/week then it might be more efficient and cheaper to use bank transfer, Payoneer, or TransferWise.
Let's keep the money we earned!
With lots of options out there, I hope that you can make a better decision on what works best for you. Ultimately, these services will help you save a bit more of your hard-earned online teaching income and hopefully lessen the blow of bank fees and currency conversions!