Many online ESL teachers are looking for opportunities to teach English online to Korean students and move away from the Chinese market. While it is difficult to find high paying positions in Korea, there is a high demand for online ESL teachers.
This list of online ESL companies focusing on teaching South Korean students will help you get started and focus on reputable companies in Korea. Many online ESL Korean companies will have websites in Korean, so you will need to apply via email or other means.
Korean online ESL companies are quite different than Chinese online ESL companies. Do your own research but use this post as a guide to assist in your search. Do your own research but use this post as a guide to assist in your search.
List of Companies to Teach English Online to Korean Students:
1. Nil English
2. Boktutors
3. Tutoring Lab
4. Ziktalk
5. Engliphone
6. Carrot Global
7. Skybel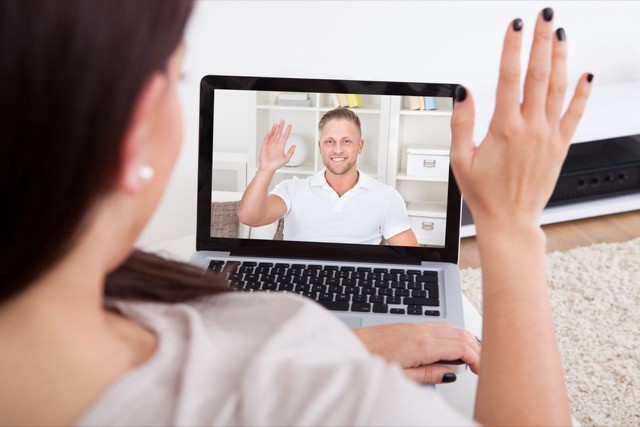 3 Steps to Teach English Online to Korean Students
1. Get a TESOL / TEFL certificate
Many online English teaching jobs working with Korean students do not require a lot of certifications, but having a TESOL or TEFL certificate can certainly help you stand out in the crowd and help your application or resume to be chosen for an interview or demo lesson. It would be recommended to start with obtaining some teaching certification before applying to teach English online to Korean students.
If you want to teach in a school, overseas or have a more reputable TEFL program on your teaching resume, consider an investment into Bridge TEFL's 120 hour Master Certificate:
2. Learn how to teach Korean students online
You might never have an opportunity to teach English online and this might be a brand new adventure for you. If it is, welcome to this great "work at home" opportunity where you can really create a flexible schedule that you are in control of. Teaching English online is a wonderful industry to be a part of and hopefully you are feeling the same excitement as many others when they land this opportunity.
It is a great idea to brush up on some skills, learn some new ones and figure out what it's all about! The teaching English online course below from International Open Academy is a great way to find out about the industry, and learn a lot of new skills from writing a resume, finding a job, and learning how to use ESL skills in the online classroom. Plus, I was one of the instructors!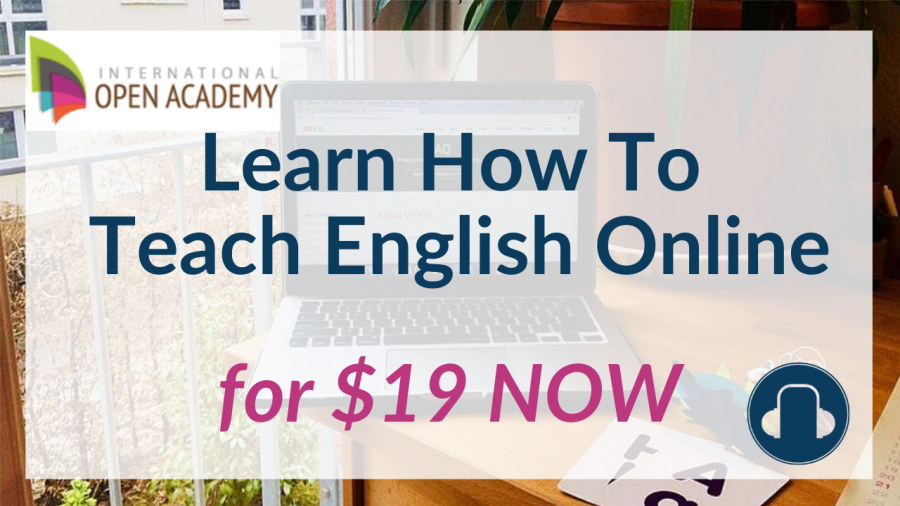 3. Create your online ESL classroom
All the skills and strategies will be of no use unless you put some time into your online classroom: the props, rewards, and the background scene. What are some important things to consider when setting up your online classroom?
a. Props & Rewards
Props and rewards are visuals to support your online teaching. Most online teaching jobs will require props of some type. Props are excellent ways to add value to your lessons by bringing vocabulary, concepts, and stories to life.
The use of props can really enhance your teaching and help the students understand what they are learning more effectively. Rewards are great for younger learners when they are needing some positive reinforcement for their behavior and focus in the classroom. You can use props & rewards to support what you are teaching and help the students enjoy being in your classroom!
b. Lighting
Your lighting will be an important component to consider when doing your introduction video, demo class, and, most importantly while teaching your students. As online teachers, we only have our classroom environment to engage our students, your lighting is a very important component of a great classroom experience. Try these lighting tips to help your classroom look clear and inviting:
avoid unnecessary overhead lighting (this can cast a lot of shadows on our face)
try turning all lights off and turn them on individually to see what role they play in your classroom
ensure you have adequate light shining on you from in front of you
avoid sitting next to a bright window that only has light shining from one side
if you have uneven lighting on your face, use moveable lights to fill in dark areas
invest in a selfie light that can attach to your laptop or device.
c. Classroom Background
Your classroom background is one of the most important parts of your classroom. What do you want students to see when they enter your classroom? Is your classroom inviting and welcoming?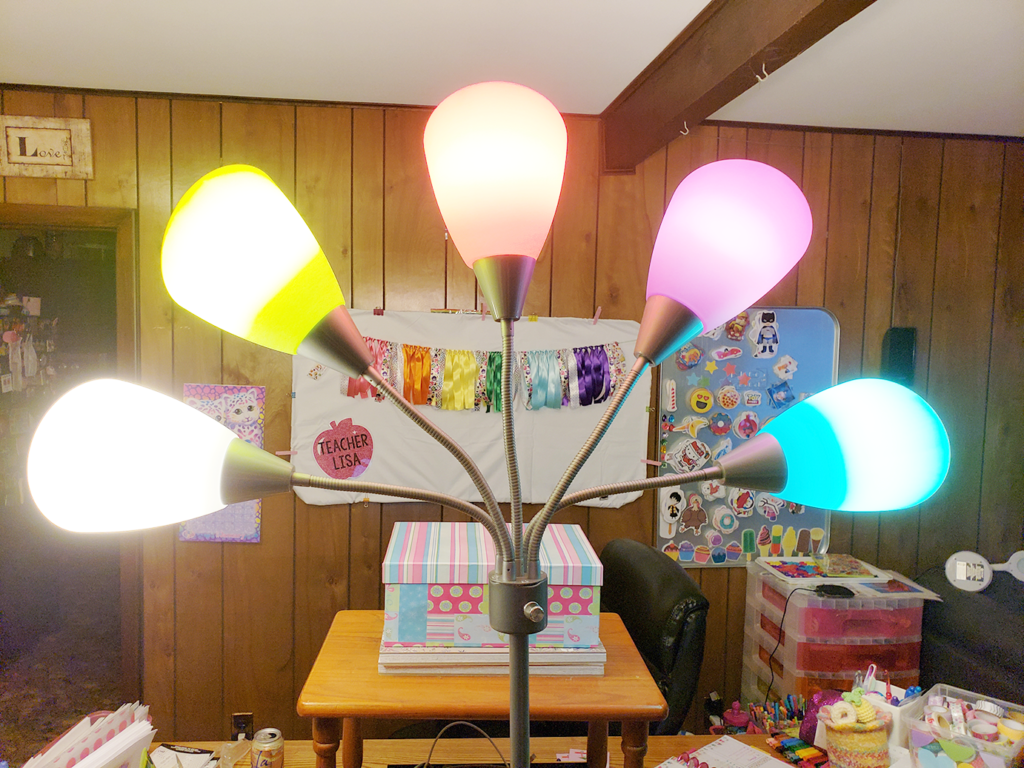 When setting up your classroom background, you will want to appeal to a wide variety of ages, depending on the company you are working for or applying to. If you want to appeal to older and younger students, use things like maps, visually appealing images, educational material. If you are wanting to appeal to adults, perhaps you should consider a more plain colored background. Many online teachers also take advantage of using applications like ManyCam and CamTwist to add virtual backgrounds to their classrooms.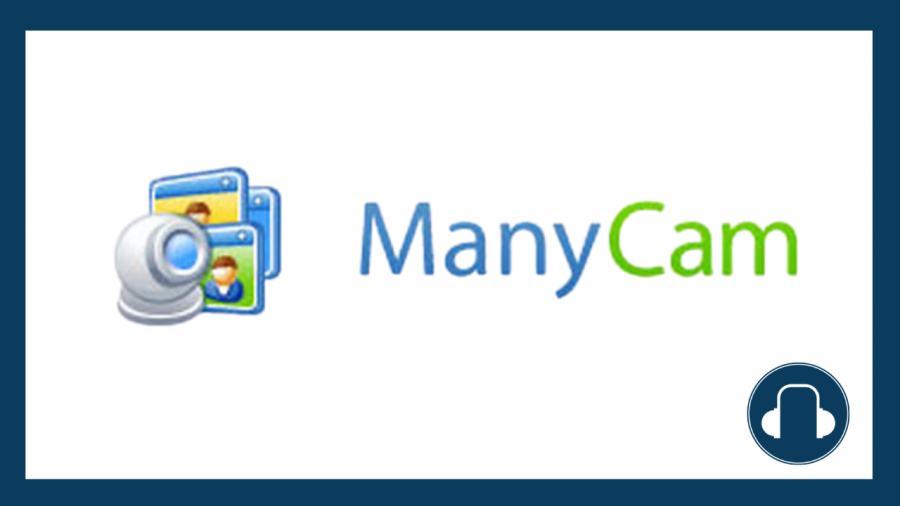 7 Korean Online ESL Companies:
1. Nil English
Nil English is a newer online ESL company. There are a few Nil reviews online and, for the most part, they seem like a supportive company with great training and customer service. Nil English hires those with a North American accent and asks you to commit to at least 10 hours/week. They have elementary and high school students as well as adults that you can teach.
Requirements:
-North American accent
-Associates or Bachelors degree
-Teaching experience preferred
-TESOL certificate preferred

Pay:
$10 – $15 / hour ($1.5 / 10minutes) + bonuses every 3 months
Highlights
relaxed, flexible company
students book classes on their site
some material provided
teaching children or adults
Associates degree accepted
frequent bonus opportunities
---
2. Boktutors
Boktutors is based in South Korea. They offer many languages on their platform, but English is their focus. They offer classes for adults and children and expect their teachers to keep to a set schedule but you will maintain the same students each week.
Requirements:
-Native speakers from U.S., Canada, UK, Ireland, South Africa, Australia and New Zealand
-Bachelors degree or higher
-ESL Certification preferred
-1 year of online teaching experience
Pay:
$13 – $18 / hour
Highlights:
multi nationalities accepted
slightly higher base pay than most Korean companies
wide range of hours available
1:1 class and group available
all lessons taught on Skype
positive online reviews
---
3. Tutoring aka Tutoring Lab
Tutoring, or formerly known as Tutoring Lab is an online ESL company based in Korea focusing on classes for children and adults. They have two kinds of tutors: Global tutors (only from the Philippines) and Native speaking tutors. This company is very similar to Cambly where students can call in for an online class.
The classes focus on audio-only and the schedule is more flexible than other Korean online ESL companies. Due to this being a sort of marketplace of teachers, your profile and video introduction are very important to stand out from the crowd.
Requirements:
-Native speaker from US, Canada, UK, Australia, New Zealand & Ireland
-Bachelors degree or currently enrolled
-2 years of previous ESL teaching experience
-22 years of age or older
Pay:
$10 – $14/ hour
Highlights:
available 24/7
audio-only classes
opportunity to teach children or adults
no TEFL certification required
all teaching material is provided (Topic Cards)
can message students to ask if they would like a class
no preparation needed
---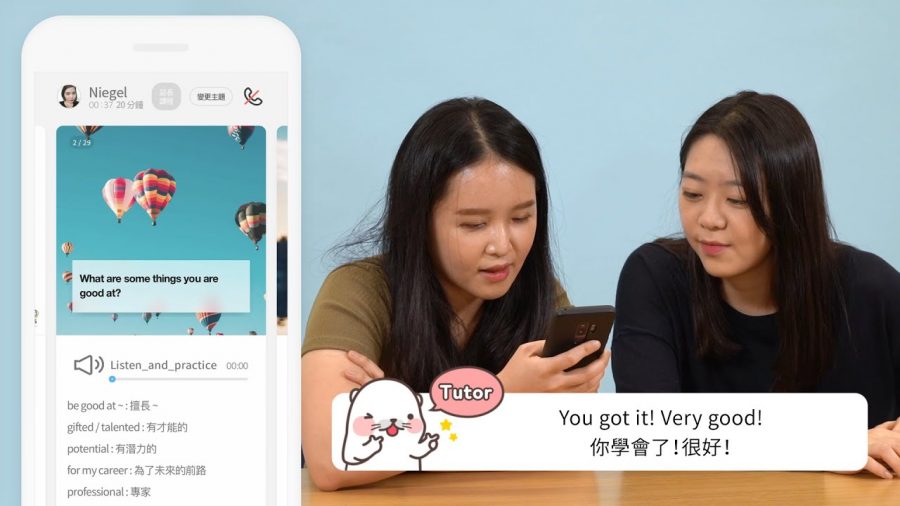 Subscribe for more online ESL teaching news & opportunities:
4. Ziktalk
Ziktalk does not use the computer, but rather a mobile device. They are a language learning app that allows online English teachers to teach Korean students (although they do have other nationalities). Ziktalk works off of teachers promoting their classes by uploading short educational videos. Their mission is to empower people to become fluent in foreign languages.
Requirements:
-Native & non-native speakers with a neutral accent (ie: South Africa/Australia/New Zealand/UK teachers also accepted).
-Degree is NOT required
-Teaching Certification preferred

Pay:
$10 – $15/ hour
Highlights:
available 24/7
non-natives accepted
paid through Paypal
no TEFL certification required
encouraged to promote educational videos on their platform
simple application process
---
5. Engliphone
Engliphone is an online teaching company in Korea that hires native English speakers from the US or. Canada. Their hiring requirements are similar to companies like VIPKid & Gogokid, which are based in China.
They claim to have a large client base and their teachers have high booking rates. This looks like a company to keep an eye on and one that you might want to consider applying to. Engliphone focuses on students and adults of all ages.
Requirements:
-Native speaker from US or Canada only
-Bachelors degree NOT required
-1 year of teaching experience preferred (online or in-person)
Pay:
$13.50/hour – minimum and guaranteed (even if students don't show up)
$17-$29 / 60minutes of contact time
Highlights:
guaranteed minimum pay rate
large client base
you choose the shift you want to work
4-hour shifts available, 5 days/week (6am-11am & 6pm-12am in Korea Time)
the company plans to expand
some classes are audio online and some audio & video
---
Get paid through Payoneer for the best global rates and transfer fees or use Payoneer as your bank of choice. You can be issued with a debit card and withdraw your money anywhere in the world. Accumulate up to $1000 and receive a $35 bonus!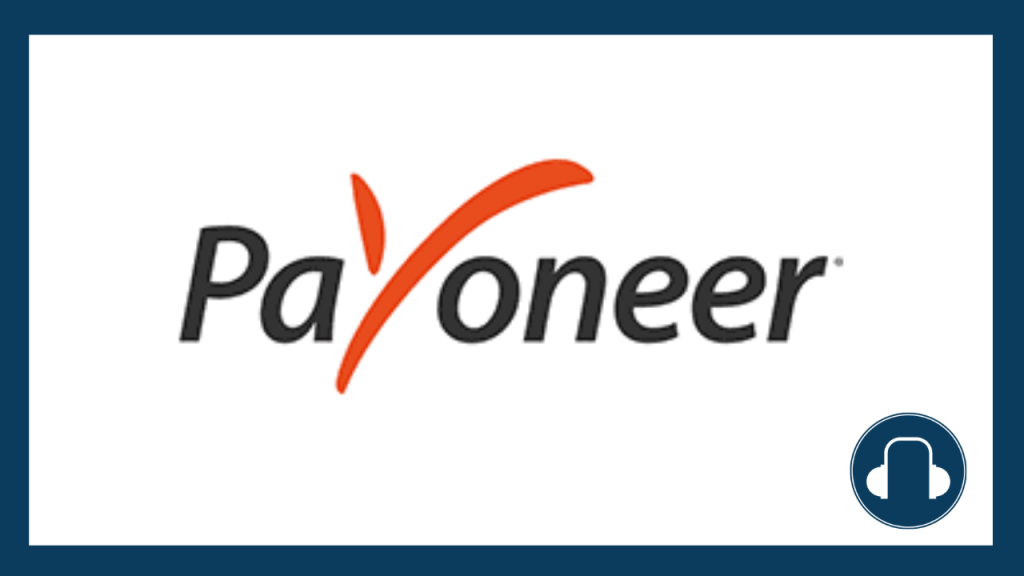 6. Carrot Global
Carrot Global is a service that is based in South Korea and allows adults to learn English online. Carrot Global is comprised mostly of students who are professionals wanting to improve their English. There are professional materials already provided for you so you do not have to do a lot of pre-class preparation.
Requirements:
-Native speaker from the US or Canada only
-apply if from another country (highlight your experience and qualifications)
-Bachelors degree required
-teaching experience is preferred
Pay:
$13 – $17 / hour
$2.16 / 10 minutes of teaching
Highlights:
focused on teaching English to adults
can work fulltime or parttime
focus on consistent, long-term work
paid holidays for full-time employees
monthly bonuses for good attendance
online training provided
regular pay raises evaluations
---
7. Skybel
Skybel, an online teaching company based in South Korea, teaches Korean students to improve their English speaking skills. The company uses Skype as a teaching communication tool and offers classes in IELTS speaking, conversation, interview, business, and juniors. The teachers are both non-natives (Filipinos) and native speakers of Britain, America, Canada, Australia, and New Zealand.
Requirements:
-At least a Bachelors degree or higher
-More than three years of teaching experience
-IELTS Speaking-teaching experience preferred
Pay:
$16 – $20 / hour (for Native speakers)
Highlights:
focused on teaching for IELTS speaking
Classes are 25 or 50 minutes
Company is based in South Korea
Thorough applicant screening and onboarding process
Working hours: 6:00 am-12:00 am (Korea Standard Time)
higher pay rate than other Korean online schools
---
Get notified of other online ESL companies:
Tips to Teach English Online to Korean Students
1. Focus on conversation and communication
Korean students spend much of their day sitting in classrooms in very traditional approaches to schooling. The teacher stands at the front of the room and lectures giving the students very little opportunity to speak, converse, and practice communication skills. This would be very true for their English classes so having a conversation is typically an area that they will struggle in. In your online classes, focus on this by using strategies like questions, interviews, role-plays, and partner/small group work (if you teach more than 1 student).
2. Build relationships and trust
This would be true for any group of students but particularly true for teaching Korean students. They might initially lack the confidence to feel comfortable speaking and learning in an online classroom with a foreigner.
Focus your first few classes on getting to know your student(s) and building a relationship with them so that they feel comfortable learning in your classroom and taking risks in their journey to learning English. Establish a positive environment of trust and mutual respect and your online English classes with your Korean students will go smoothly.
Using the topic of jobs is a great way to start your discussions because Korean students are usually very focused on their first job. Finally, give positive feedback, and always be supportive!
3. Learn about Korean culture
Finally, take some time to learn about Korean culture and traditions. Familiarise yourself with beliefs and traditions so that you can better understand your students in your online classroom.
Korean people are generally passionate about their culture, particularly pop culture and history. They love to talk about famous Korean destinations and places to visit. Korean students are very polite and respectful and they would be honored to talk to you about their culture!
Final Thoughts
Hopefully, you have found this complete guide to teaching English online to Korean students helpful. The companies listed here will need to be individually researched and use the apply buttons to send them an email or be directed to their websites.
Korean online ESL companies are very much an emerging market and operate on a smaller scale than the famous Chinese online ESL companies that many will be familiar with. Many online ESL teachers enjoy working for companies based in Korea because of their small and tight-knit teaching staff and the ability to grow with the company and their students.
Most of the companies have lower requirements than Chinese companies and you can teach with little to no experience in some cases. Let us know in the comments below if you have anything to add to these companies or if you would like to submit a review!
Looking to teach English online to Chinese students?
Pin It