Many online ESL teachers are interested in online ESL curricula and finding the right fit for you is important as you get started with teaching your students independently.
Recently, I interviewed the folks over at ESL Pals to find out more about their online ESL curriculum for online teachers!

Before we jump into the interview, let's look at some of their key features:
Children & adult lessons available from A1-C2
Can be used in various online classrooms
Downloadable PDF's for your use
Homework selections for your lessons
Free lessons to try before subscribing
Online adult business English lessons
Grammar-specific lessons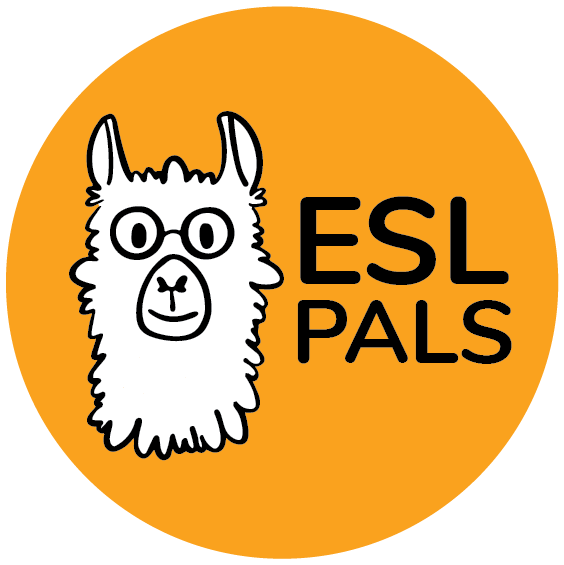 Who are ESL Pals?
ESL Pals is your one-stop-shop for ESL teaching materials! We offer curricula across all levels and categories – Kids English (levels 1,2 and 3), Business English (B1 – C2), General English (A1-C2), Grammar specific (A1-C2) and conversation classes.
ESL Pals was created and is run independently by two teachers. The purpose of the website is to provide affordable, engaging, quality lesson plans to TEFL teachers around the world. We believe our website caters to all teachers' needs so they can focus on teaching instead of planning hence our slogan – we plan, you teach!
How did you get started?
ESL Pals started while we were stuck in the world's longest and strictest lockdown in Peru. We realized that it was the perfect opportunity to collate our lesson plans into a website to share with other teachers.
Why did you start ESL Pals?
We started ESL Pals because we wanted to create something meaningful to help teachers from all around the world because we know how time-consuming and stressful the job can be. Through the website we aim to; provide TEFL teachers with quality materials, help them cut down on their planning time, and create a community!
For more info on why we started ESL Pals, check out this blog.
How can you help ESL teachers?
If you spend endless hours planning and preparing ESL lesson plans, then an ESL Pals subscription is perfect for you. On-site now, there are 100s of business, general, kids and grammar ESL lesson plans. With this many resources, you will never run out of teaching materials, and you will save 100s of hours by not having to plan.
Tell me about your general English curriculum?
If you are searching for a step-by-step ESL curriculum, then ESL Pals is the ideal place for you. We have a full curriculum for each level from A1-C2.
There is a myriad of awesome lesson plans at each level, making up an excellent ESL curriculum that your students will love. The lesson plans cover all necessary language needed to progress to the next level and are presented in downloadable PDFs, meaning they are perfect for your online ESL classes.
All ESL lesson plans for adults from ESL Pals are video or article-based. Having this base enables topics to be explored in-depth, and enables us to construct enjoyable, absorbing exercises which all students will love. New lessons are added weekly.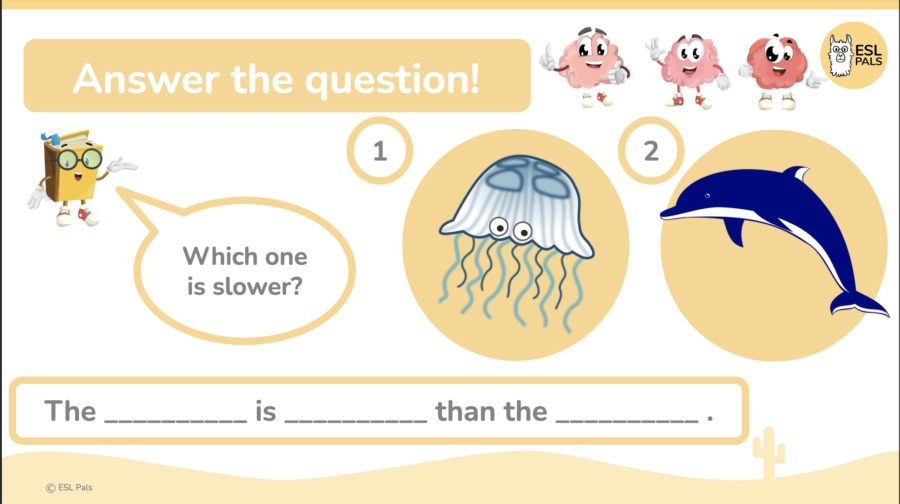 Do you think it's necessary to teach business-specific lessons?
Yes, because many ESL students require business English knowledge to progress in their careers, or to get a new English-speaking job. Our specific business English curriculum covers essential business vocabulary and grammar, covering all important topics – writing emails, interviews, presentations, management, start-ups, corporate culture + much more!
Our ESL business curriculum allows your students to navigate through the tricky world of business English jargon and idioms with ease. Each class is equipped with fun, educational activities which allow them to practice the four skills, using videos and articles to introduce and dissect interesting topics.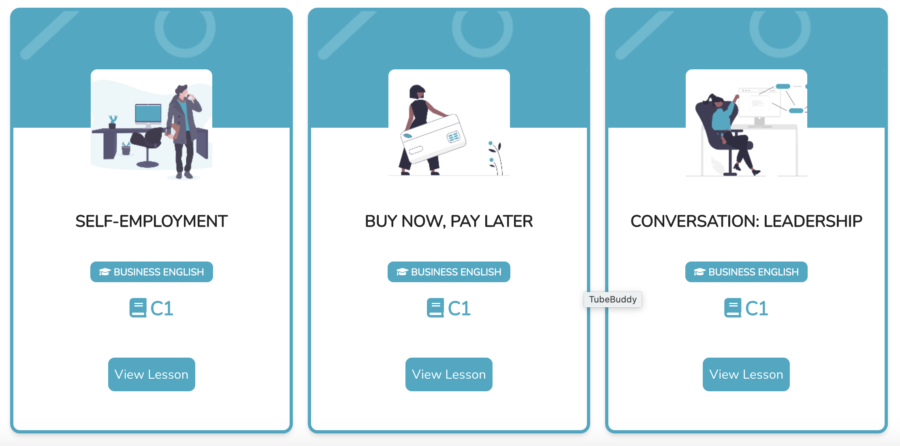 If your students are looking to improve in all aspects of business English, ESL Pals has got you covered! We offer a step-by-step ESL business curriculum across for B1-C2 levels.
How is your kids English curriculum structured?
ESL Pals offer a curriculum for all three kids' English levels. Explore our huge range of ESL lesson plans for kids. Each lesson plan has reading, speaking, vocabulary and grammar exercises. Perfect for young ESL learners!
Our kids lesson plans are presented in units; each unit is made of three lesson plans which are 30-40 minutes in length, making them ideal for your online ESL classes!
Our ESL lesson plans for kids are presented as units to ensure that ESL students are exposed to the same topic, vocabulary, and grammar in three consecutive classes to solidify learning and comprehension while giving structure and flow to the ESL kids English curriculum.
Do you offer grammar-specific lesson plans?
Yes! We believe that it is important to teach grammar in an ESL classroom, whether that is online or offline, as to progress through the levels, ESL students are required to have a solid understanding of grammar.
All ESL grammar worksheets from ESL Pals are structured in a similar style. Firstly, students are given a detailed description of the grammar point, before being given a host of exercises that allow them to practice using the grammar point at length. The difficulty level of the exercises progresses throughout the lesson plan.
The grammar curriculum provided by ESL Pals covers a range of grammar points. The topics covered include; adverbs, apostrophes, gerunds, every and all, make/do, present perfect, superlatives and more!
If you would like ESL Pals to create a specific lesson plan covering a grammar point of your choice just get in touch via the contact page on our website.
Can a teacher try a free lesson from ESL Pals before purchasing a subscription?
Yes, we have a host of free lesson plans available on site now. The lessons are free to download as PDFs, giving you a taste of the excellent lesson plans accessible to ESL Pals members. We have a selection of plans across all levels to try!

How long are the lesson plans?
All adult lesson plans across general, business, and grammar categories last for a minimum of 1 hour, many taking longer which is great as you can get two lessons from one plan!
All kids' lessons at levels 1 and 2 last for 30-40 minutes, while kids' level 3 lessons last for 40 minutes – 1 hour.
Do the lesson plans come with homework tasks?
Yes, homework tasks are provided for all our adult ESL lesson plans. We believe it is crucial that all ESL students review what has been taught in class in their free time so that they can solidify their understanding. Moreover, completed homework provides a great starting point for the next class, meaning all our curricula flow effortlessly.
Are your lessons downloadable as PDF's?
Yes, all our ESL lessons plans on-site are downloadable as PDFs. Once downloaded you can save the documents and use them again and again. With an ESL Pals subscription, you will never need to plan a lesson again as there are 100s of lesson plans on-site now ready to use – think of how much time you will save. We plan, you teach!
What plans do you have for ESL Pals in the future?
We have big plans for the future! We are planning to expand our offering by introducing a new category.. all will be revealed soon!
In the short term, we have already introduced all-new conversation-specific lesson plans! We will be adding to this category often as it is proving to be very popular!
And, of course, we will continue to upload lesson plans every week!
How can teachers stay up to date with everything from ESL Pals?
The best way to stay up to date with everything on ESL Pals is to sign up to our newsletter which you can do on our homepage – eslpals.com.
Email us – [email protected]
FB group – ESL Pals Teachers
Instagram – @eslpals
Check out more related blog posts: