One of my favorite aspects of teaching English online is the opportunity to get to know other cultures and create bonds with students around the world! Many companies cater to the Chinese market, like VIPKid and Gogokid, but there are many companies where you can teach English online to Japanese students!
Similarly to teaching English online to Korean students, a lot of these companies are less known and are much smaller than Chinese ESL companies. You may not make as much money but the options are there if you would like to teach students in other countries besides China.
7 Online English Teaching Jobs for Japanese Students:
Start Teaching Japanese Students Online Today!
1. Grab your TESOL for only $19
One of the first and most important things you should do before applying to teach English online to Japanese students is grab this TESOL as most, if not all, companies will require it. This is a 120 hour accredited TESOL that will only take you 3-4 hours to complete.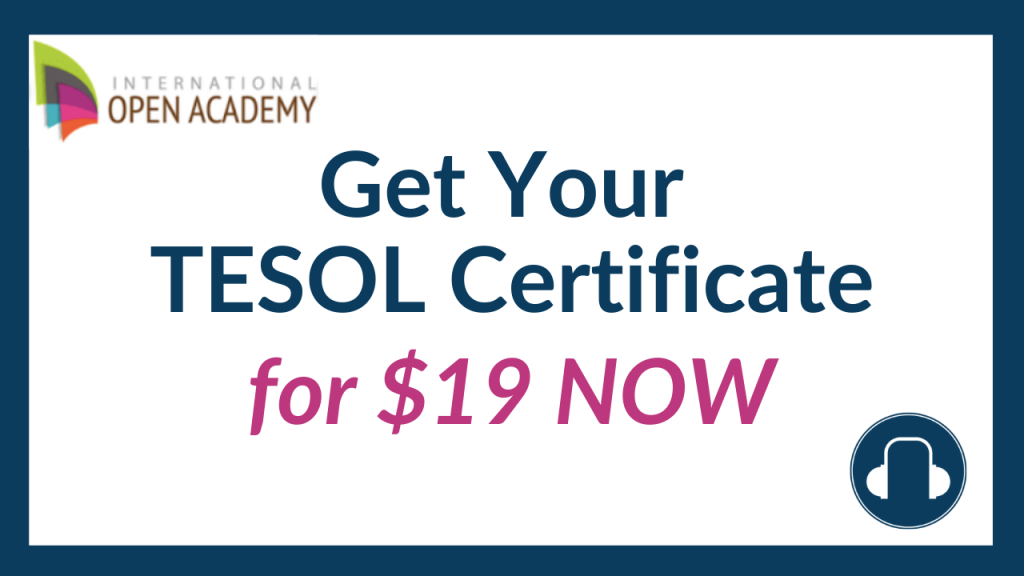 If you want to teach in a school, overseas, or have a more reputable TEFL program on your teaching resume, consider an investment into Bridge TEFL's 120 hour Master Certificate: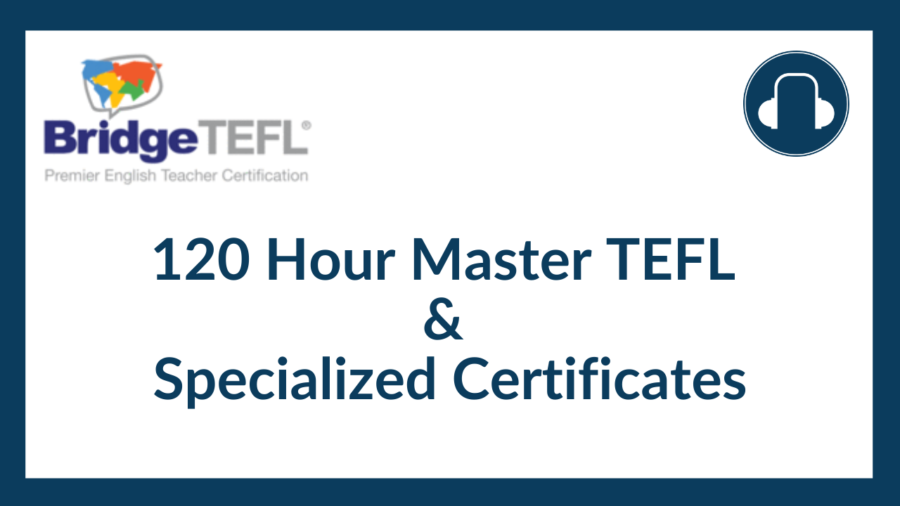 2. Learn some basic online teaching skills
Teaching English online is not difficult but it does require you to learn a few skills that will help you pass the demo or Mock class with the company you are applying to.
Make sure you check with the company you are applying to so you are aware of their expectations. Read their support material carefully and reach out to current teachers for help as well!
Here are 5 basic online teaching skills that will help you get started:
1. TPR (Total Physical Response)
Total physical response is simply the ability to use gestures, actions and your body to support and assist the student in the learning of new words, sentences and directions.
Think of it as a support to aid your student. TPR is not "acting like a clown" or waiving your hands around for the sake of it. Rather, TPR is intentional use of actions and gestures to support the learning.
Examples of TPR include:
using your hands to show "big" or "small"
using your finger to draw a circle for an instruction
cupping your ear if you want the student to repeat you
pointing to your mouth when speaking if you want them to watch closely
using a thumbs up to praise and say "good job"
using facial expressions to show that you are asking a question
2. Modeling and Scaffolding
Modeling is showing the student what you expect them to do. If they do not understand what you are asking then you need to scale back and model by showing them explicitly what you want.
ie: Perhaps you can use a puppet to model the question and answer, and then follow up by asking the student the question. Once they have seen the puppet answer, they will know what to do!
3. Error Correction
When a student makes a mistake, we don't want them to feel badly or get discouraged. Rather, correct them positively and show them how to say it correctly.
You can say "Great job, let's try 1 more time!" and then model the correct pronunciation. It is important to always correct our students, but try not to overcorrect or correct in a negative way.
4. Extension
Extension is extremely important in our online lessons. Extension is the ability to extend the lesson for the student once they have grasped the concept. Ask a related question, or a follow up questions.
You can also ask the student about their own lives and encourage them to speak in full sentences. Relating things back to the student is a great way to extend and build confidence in conversation.
5. Rapport Building
This goes without being said, but building rapport is an important aspect of creating a successful lesson with your student. Spend the first 3-5 minutes getting to know your student. Ask them their name, age and where they are from. You can ask them what they like to do for fun, what sports they play and aspects of their life.
3. Setup your winning classroom environment
One of the great things about teaching online is the amount of awesome resources and tools available to make your classes lively and fun!
One of my favorite digital tools for using digital props and rewards is ManyCam.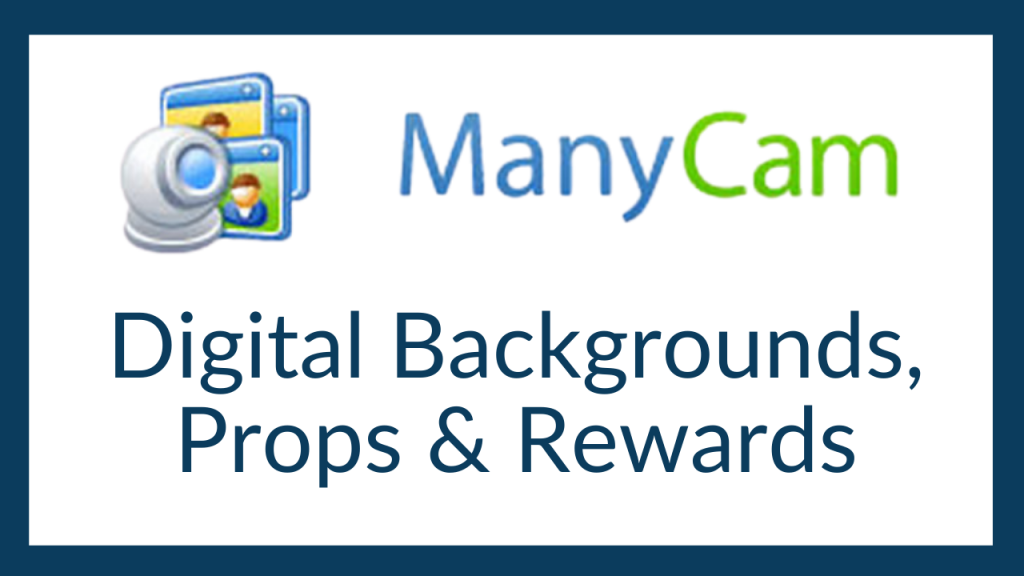 Apply to these 8 Companies to Teach Online to Japanese Students
1. English Hunt
English Hunt was founded in Seoul, Korea in 2000. They more recently expanded into China and Japan.
English Hunt hires native American teachers to teach students online in Japan. They pay $14.50/ hour and they pay to your US bank account. You must have an ESL certificate or a teaching degree in any subject as well. You do not have to have a Bachelor's degree to apply.
2. English Everywhere
English Everywhere are hiring online teachers with a TEFL/TOEFL certificate and experience teaching children. They are an online ESL company with students in Japan.
You will be teaching over Skype and all payments are made via Paypal. They pay 800 YEN / 30 minute class (approximately $7.50 – $8). After 10 classes, they will raise your wage to 900 YEN / 30 minute class. So, you have the opportunity to make roughly $17/hour.
Classes are 1:1 and you can apply if you are a native English speaker from US/Canada/UK/Ireland/Australia/New Zealand & South Africa. Also, you can apply if you are a non native speaker but have a very neutral accent.
3. Cena English
Cena English (Cena Academy) offer 1:1 English conversation lessons to Japanese students over Skype video conferencing. You need to be a native English speaker from the US with a Bachelors Degree (preferred), TESOL certificate and experience teaching English.
The pay is $9 / 25 minute class or $18 / 50 minutes of teaching. They want you to commit to 20 hours of teaching / week and they prefer you to offer 50 minute classes to students.
4. Cafe Talk
Cafe Talk is an online teaching platform that works like a marketplace connecting tutors and students around the world. The majority of their over 45,000 students are Japanese adults who are wanting to improve their business and communication English skills.
Their tutors are able to set their own schedule, classes and charge their own rate. You must be a native speaker of the language that you would like to teach and teaching experience is preferred. You do not need to have a degree to apply. You will be paid a minimum of 60% of your lesson price and this can go up to getting paid 85% of your lesson price.
5. Eigox
Eigox hires native teachers from USA/UK/Canada/Australia and New Zealand. They also hired teachers from the Philippines. Unfortunately, their pay is fairly low at $5 for 25 minute lessons or $1.50 if you are from the Philippines.
They require 10 hours of teaching / week and you will be responsible for having materials ready to provide for your students lessons. However, sometimes the students will come with their own materials for you to cover. You will be teaching Japanese students over Skype.
You could be doing free talk lessons or more structured lessons depending on your student's preferences.
6. E-Communication
With E-Communication, you will be primarily teaching Japanese adults wanting to learn business English for communication purposes. They would like you to have at least two years of teaching business English and a minimum of two years of teaching experience.
You can make between $16 – $20 / hour with opportunities for bonuses and payments are made via Paypal.
7. Maininchi Eikaiwa
Mainichi Eikaiwa hires native English speakers from the UK/Canada/USA, South Africa, and Australia. You need to have at least 6 months of experience teaching English. All teachers are also required to have a university degree. Having a TEFL, TESOL, CELTA or another teaching certificate will also be helpful in getting hired.
They require you to be available at least 5 days a week and 3 consecutive hours per day. The peak hours are between 18:00 and 24:00 (Japan time). You can be paid between $10 – $18 / hour and payments are made through PayPal. Some basic knowledge of Japanese language is appreciated but not necessary.
Tips to Teach English Online to Japanese Students
1. Avoid cultural taboos
In Japan, it is inappropriate to use prolonged staring, so try not to do this in your classroom. Also, the thumbs down action actually means "go to hell" – so, avoid this one too!
2. Grammar and Pronunciation issues
When teaching Japanese students, you will encounter them having difficulties with grammar and pronunciation. When delivering your lessons, focusing on these skills will help your students improve quickly.
For example, they have difficulties distinguishing between the "l" and the "r" sound. Showing the student where your tongue is placed when making these sounds in a word will be very helpful.
3. Create a comfortable environment
Japanese students are often very nervous about making mistakes because their culture focuses on avoiding embarrassment. They will need to feel comfortable making errors so this is an area of focus you could use in your classroom.
Also, be sure to check their understanding about a topic. as they will often tell you they understand but, in reality, they do not.
Want to Teach English Online to Chinese Students?
Pin It!