Setting up your VIPKid Classroom or an online classroom for any company can be a lot of fun and also (a little) stressful! Use this guide to help you with classroom ideas, essentials, and techniques! These ideas and suggestions are not just for VIPKid, they could apply to any online ESL company that you work for.
TABLE OF CONTENTS: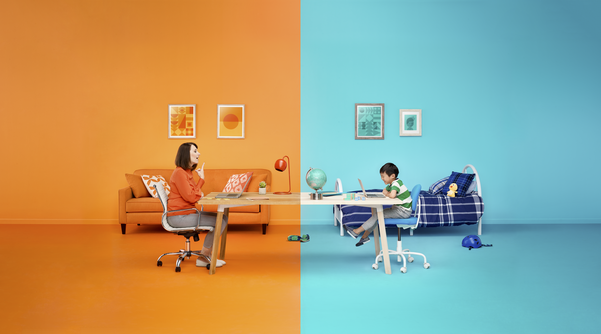 What is a VIPKid Classroom?
A VIPKid classroom or online ESL classroom is your classroom that you will teach in every day. Your classroom is your space that you will spend many hours in and it is important to set it up to be comfortable and enjoyable. Your classroom can be broken down into two areas:
The space viewable by your students:
This is what we call your classroom that will show up in the online classroom when you press the "Start Class" button. Typically, it will be the area around your head that the student can see.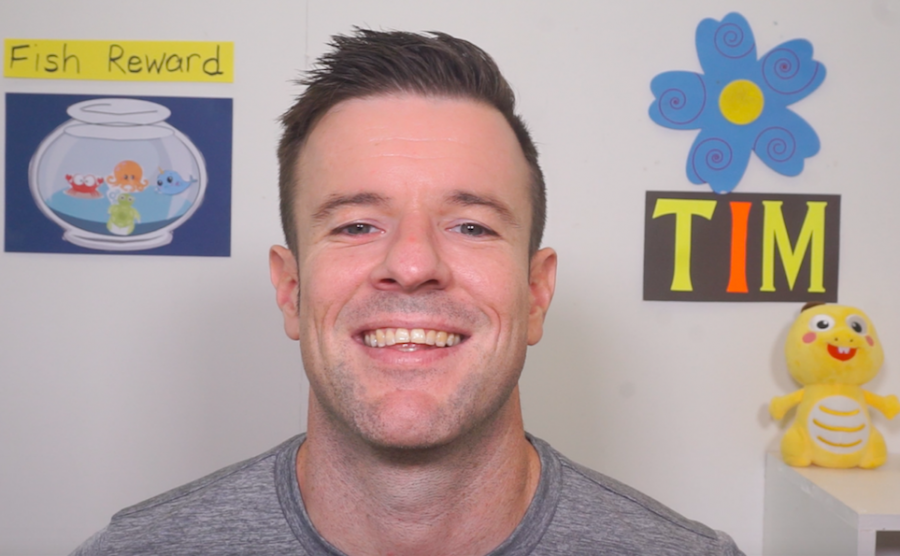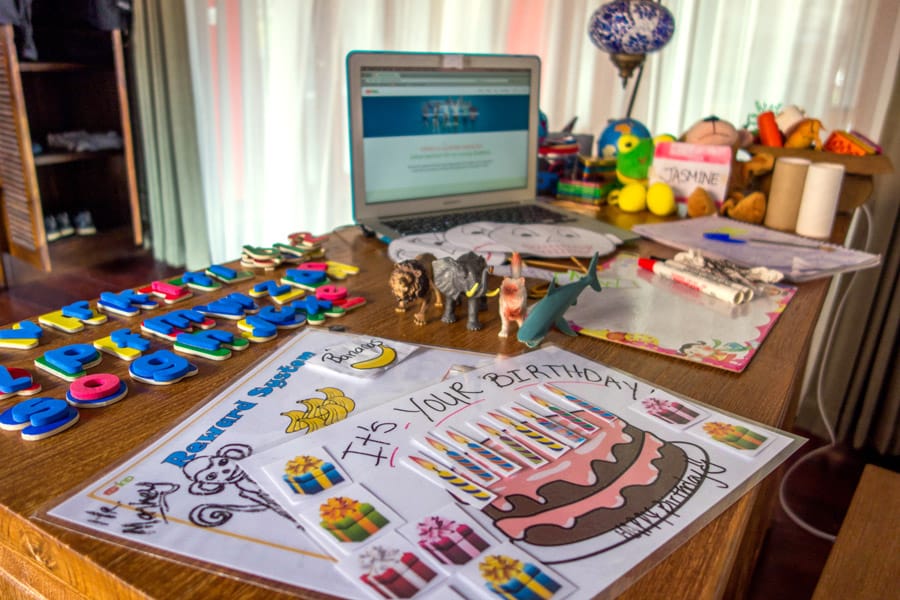 The space not viewable by your students.
This includes your area of the classroom not viewable by your students. Things like your computer, props, rewards, supplies, equipment and other items would be found in this space.
VIPKid Classroom Setup
Setting up your VIPKid classroom can be an exciting part of your journey to getting hired and finally greeting and teaching your students. There are so many different options and ways of setting up your classroom and your classroom will change and evolve with time, experience, interests and even seasons! There are, however, some important things to consider in your classroom and some "must-haves" on the checklist. Here we break these down into classroom background, lighting and organization & systems.
VIPKid Classroom Background
Your Classroom background is the space that is visible to your students. Make sure that you have a solid background color and that you are a reasonable distance away from your background. On average, you should be about an arm's length from your camera and an arms-length to your wall. This doesn't mean that you must be teaching in front of a wall, but we should not be able to see your bedroom, shelving, doorways, and windows. Your background should be fun, engaging and should include your name, your reward system, and some simple decorations.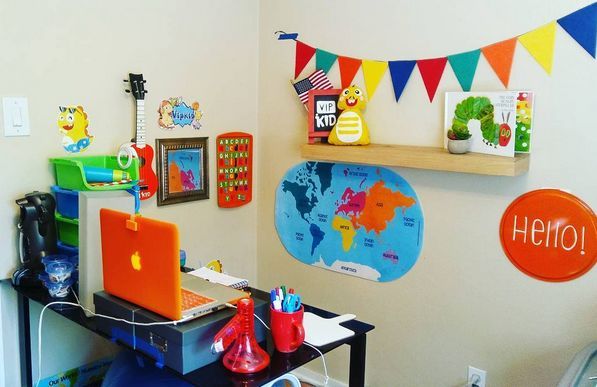 VIPKid Classroom Lighting
Your lighting will be one of your biggest challenges. Here are some things to keep in mind when setting up your lighting.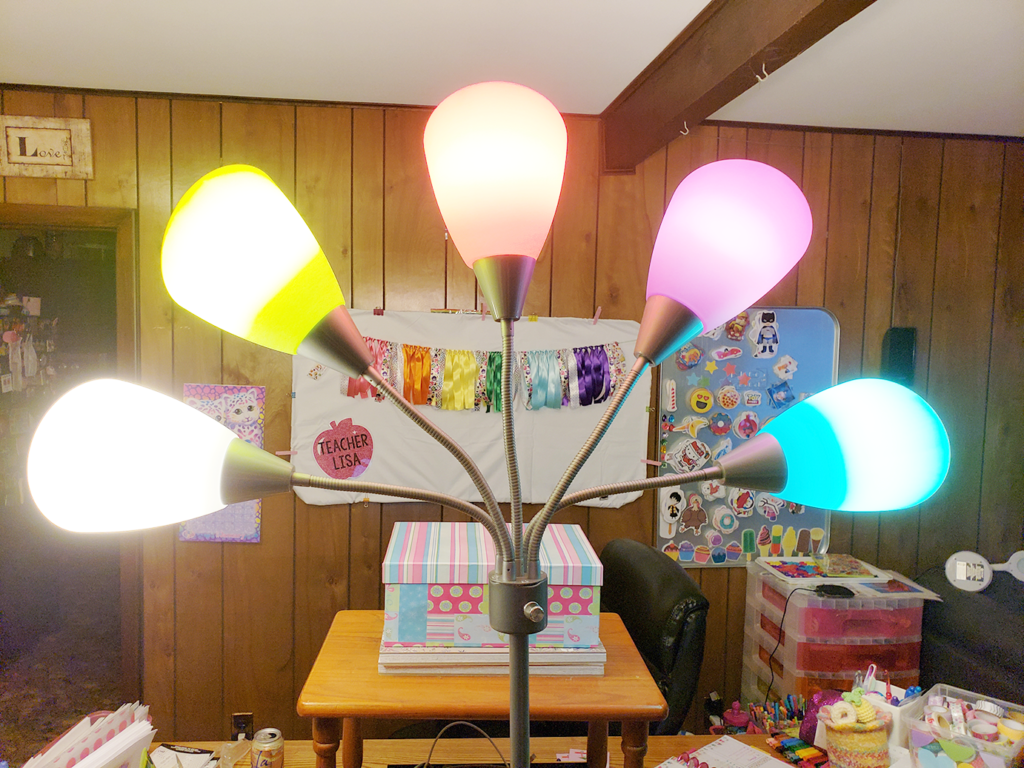 overhead lighting can often cast shadows on our face and screen
avoid sitting next to a bright window without using lighting on the other side to balance it out.
try to have lighting coming from in front of you, rather than from the sides
using a ring light can be very helpful if you have a laptop
sometimes less is more and you will just need to experiment with what works in your classroom
Here is a great video on lighting by Teacher Michael!
Organisation & Systems
In terms of organization & systems, another area of your classroom setup that will be important for you is how you are organizing your space, materials and resources. Online teaching is a visual experience, so you will want to have a variety of props and rewards to aid in your instruction and the student's experience.
It will be important to have easy and quick access to props. If you are teaching a lesson about fruit, you will want to have props for your fruit readily available (cutouts, or plastic items). You don't need props for every word and slide but the props you do choose to use should be organized well for easy access.
VIPKid Travel Classroom
When some people think of traveling and teaching online they think of a scene somewhat similar to this one below: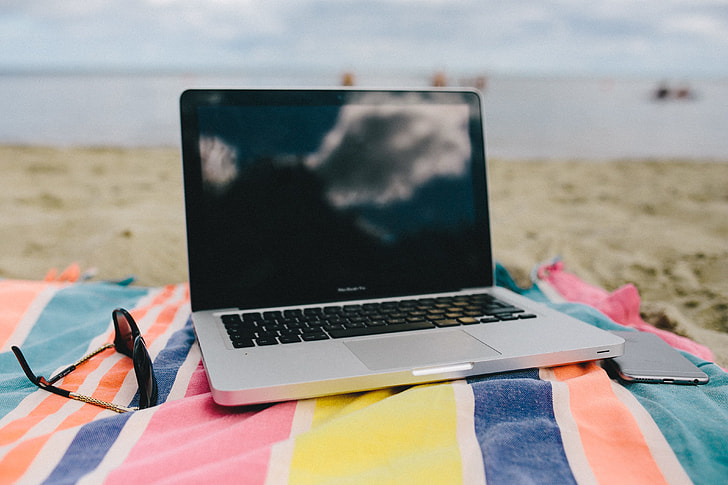 However, of course, this is far from reality! Although this looks appealing, a wifi connection and expensive MacBook pro would not withstand the conditions of a sandy / wet beach!
A travel classroom, does, however, have some essentials. The flexibility of online teaching allows people to travel and teach almost anywhere in the world. You need a computer device, a wifi connection and an appropriate space to teach from. If you have all these things in place, you really can teach just about anywhere!
Here are my "must have" considerations when teaching online and traveling around the world:
Stable Internet Connection:
You will need to make sure that you have a stable internet. If you are staying in an AirBnB, it would be a good idea to message them in advance and ask for a screenshot of their wifi stability test using a service like speedtest.net. Sometimes it will be necessary for you to purchase a SIM card with enough data to use as a backup.
Digital Props / Rewards:
It may not always be convenient to travel with a lot of props and rewards so you might need to consider ways to show props and rewards digitally using applications like Google Slides. Some companies have devoted facebook groups to this and have pre-made slides with props corresponding to various lessons. You can often just use your phone or iPad to display these to your students.
Classroom Background Ideas:
When traveling and teaching, especially if you are moving around a lot, another challenge will be your classroom background. You do not need to have an elborate background where ever you go. An engaging teacher who connects well with their students is more powerful than a few ABC charts behind you. That being said, it is important to make an attempt to have something behind you. At a minimum, you should have your name and a couple of child-friendly items. If you are not able to have this, you can consider some cam filters or green screen overlay programs like ManyCam or CamTwist.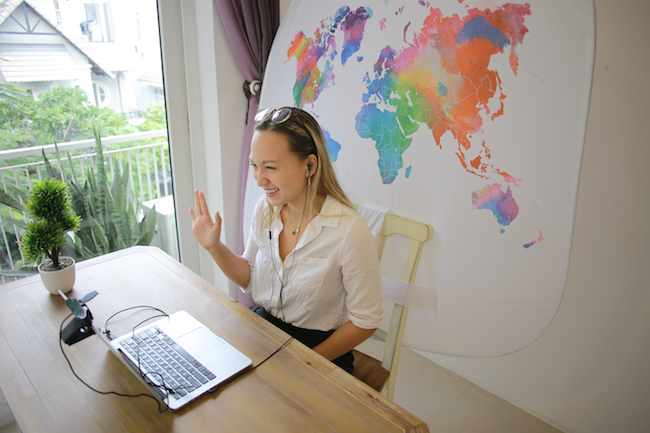 One portable classroom background that I recently came across is this portable map by Office Any Chair. If you purchase this from this link, you will get a small discount.
Online Classroom Essentials
If you would like to see my favorite things to have in the classroom, you can head over to my favorite things for online teaching.
Every classroom should have some "go to" props and rewards that you can use in all lessons. Some of these might include things like 2D props, cutouts, instructional printouts that help students to "do" certain things in the classroom like drawing a line or circling a picture.
My VIPKid Classroom
My online ESL classroom is simple, yet engaging and not too distracting. I don't have a lot of things on my background and I keep it very simple. It allows me space to put up things as needed or add seasonal or holiday-themed items but still keeps things very simple and easy to move around.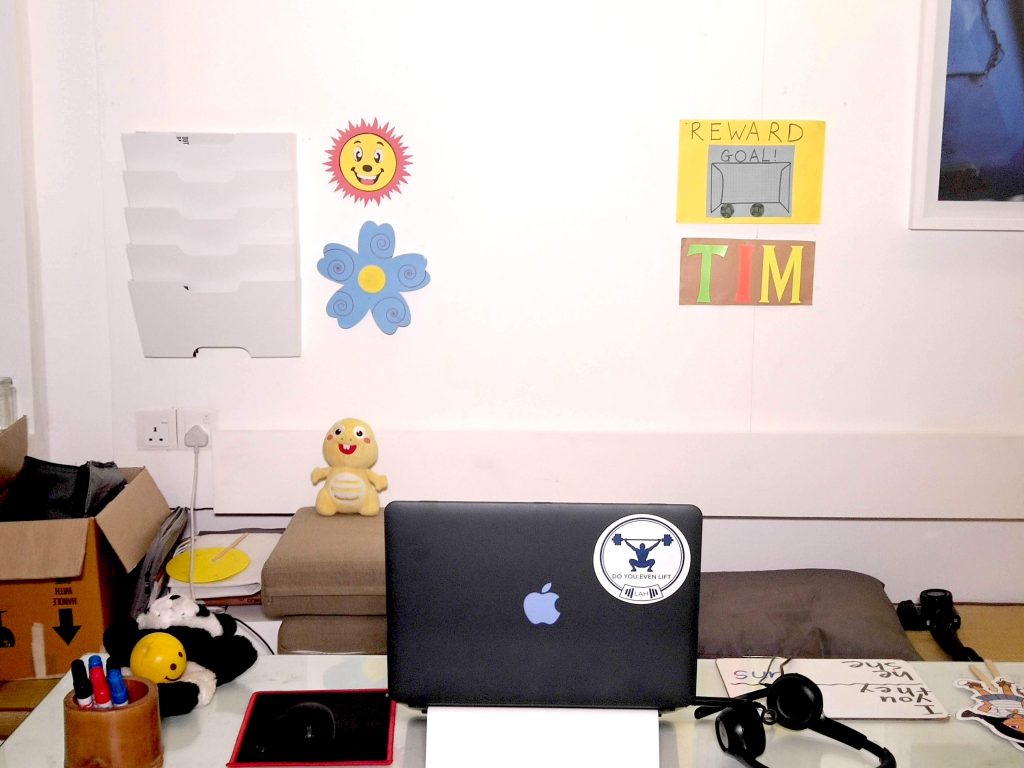 Online Classroom FAQ?
Can I teach from my iPad or smart phone?
Some companies allow you to teach from your tablet devices. You can teach from your iPad with VIPKid but not your phone. I know that for Palfish, you do teach from your phone. However, most companies will require you to teach from your laptop.
Do I need to have my name and reward system up behind me?
No, this is not a requirement but it is certainly recommended and an easy way to begin the "decorating" process to your classroom. If you are stuck for ideas, these two things are a good place to start.
What if I am traveling? Do I need a classroom background?
Look up above in the travel classroom section, but the short answer is no, and the short answer is yes! Try to have something simple and if you are really stuck, consider going digital!
Want to Work for VIPKid?
Joining VIPKid will be the best decision you make if you are looking for a work at home job, a job that allows you to teach and travel or a job that you want to supplement your income.

Further Questions?
Please email me: [email protected] if you would like more information or if you have applied and not heard from Tim with the password / access to hiring coaching and support.

Jump over to the Online Coaching page for information on how to get supported!
Pin It!