Traveling can be one of the most exciting and enriching experiences that life has to offer. However, it may also come at a high cost to the wallet, especially in recent times when the price of everything seems to be going up on a daily basis.
Therefore, it is prudent for every traveler to keep a little bit of extra cash aside, whether it be for a long weekend getaway, or for those essential expenditures that traveling does tend to rack up. One effective way to boost those savings for a rainy day is to consider a career as an online TEFL (or Teaching English as a Foreign Language) teacher.
Below, teaching English online while traveling shall be explained in further detail, alongside some of the many upsides to taking this on as a profession. Additionally, there will be several useful hints and tips to ensure that any new TEFL tutor sets off on the right foot, and has a clear and achievable plan of action that is just right for them.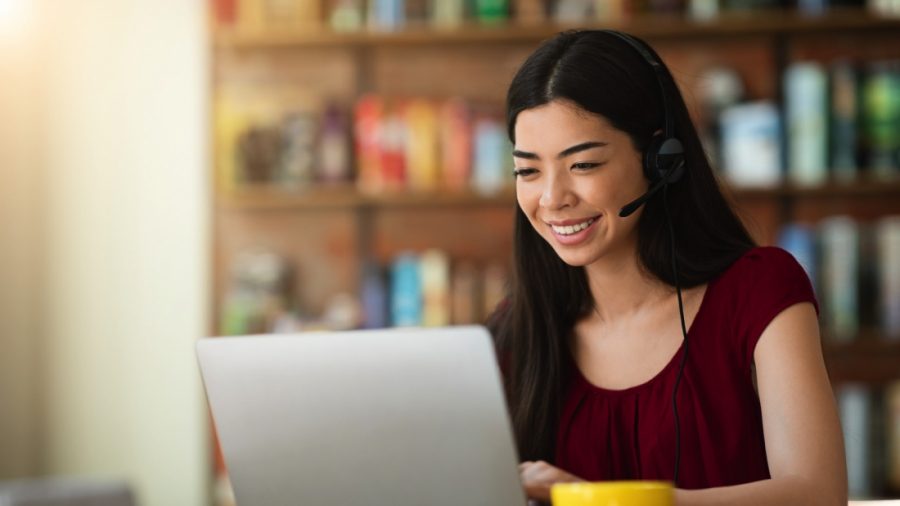 What is TEFL?
Broadly speaking, TEFL is when an individual teaches the ins and outs of the English language to a non-native speaker, who needs to learn English for either study, work, or personal reasons. In a conventional setting, students go to an in-person classroom, where they study with fellow learners, in order to improve their knowledge of the language.
However, the digital age has opened up the possibility of online learning that could be made fun by the right TEFL teacher. In fact, it is easier than ever now to get to grips with some basic online tools and software that would enable learners of all levels to grow in their English development.
Also, TEFL is an ideal way to begin to understand the ways and habits of people from other cultures. This could be something as simple as finding out how they say hello and goodbye in their native tongue, all the way through to diving deeply into some of their ancient traditions and customs.
Looking for an ESL company to teach with?
How does a TEFL teacher get started?
In essence, the best way to begin a career as a TEFL instructor is to get qualified. This is simple, especially when consulting a resource such as The TEFL Org: Teach English in Thailand. The course provides the knowledge to teach English online while traveling.
It also provides all the information an aspiring TEFL tutor could ever ask for, from a realistic approach to getting certified, to a timetable that fits anyone's needs, all at an affordable price.
Once qualified, the online TEFL teacher is likely to have many more options to choose from, as well as an increased understanding of the finer shades of English itself, whether that be knowledge of participle verbs in grammar, or how to teach adjective order in syntax.
How can a TEFL teacher make lessons fun and effective?
It is often difficult for any professional to strike the right balance between something that is interesting for an audience, and really making the content meaningful and directed towards a specific learning goal. Luckily, being an online TEFL instructor has the option of making lessons interactive, with a whole host of websites and apps set up for precisely that purpose.
In the short term, each TEFL teacher needs to find their feet, by learning a little bit about their own particular teaching strengths. For some, this will be in the form of making the students feel comfortable enough to speak more openly and fluently, thus encouraging them to come out of their shell and increase their oral production capacity.
For others, they might be stronger at teaching about writing compositions, all the way from how to create an impactful introduction to concluding a letter in the best manner possible.
On the other hand, the TEFL teacher may just be an expert in reading, who can assist learners in new skills such as skimming or scanning, or even the ability to make inferences or infer the author's intent.
Alternatively, a TEFL teacher could be a listening pro, with the tools on hand to teach students how to listen for conversational meanings, or to elicit intent based on facets like cadence or inflection. In any case, finding a strong suit ought to allow any TEFL tutor to get comfortable in teaching to their strengths quickly, and then building up their other aspects gradually over time and online classroom experience.
How can a TEFL teacher combine work and travel?
In the past, a TEFL teacher would more or less be committed to finding work in the country they traveled to, especially in the times before the Internet was so prevalent. This typically meant that a TEFL instructor had a classroom of usually young students, of school age from kindergarten through to about 18 years of age.
Nowadays though, the modern era has opened up a whole new world quite literally, facilitating an online TEFL teacher to be able to instruct a student from any corner of the globe. This has a whole host of advantages, besides the obvious issue of helping a greater number of learners at one time.
The first advantage is being able to harness the differences in time zones that exist across the planet. For instance, a TEFL teacher working while travelling in Thailand would have the chance to teach throughout the day to learners across East Asia, while simultaneously having evenings open to aid students from regions such as mainland Europe, Africa, or the Middle East.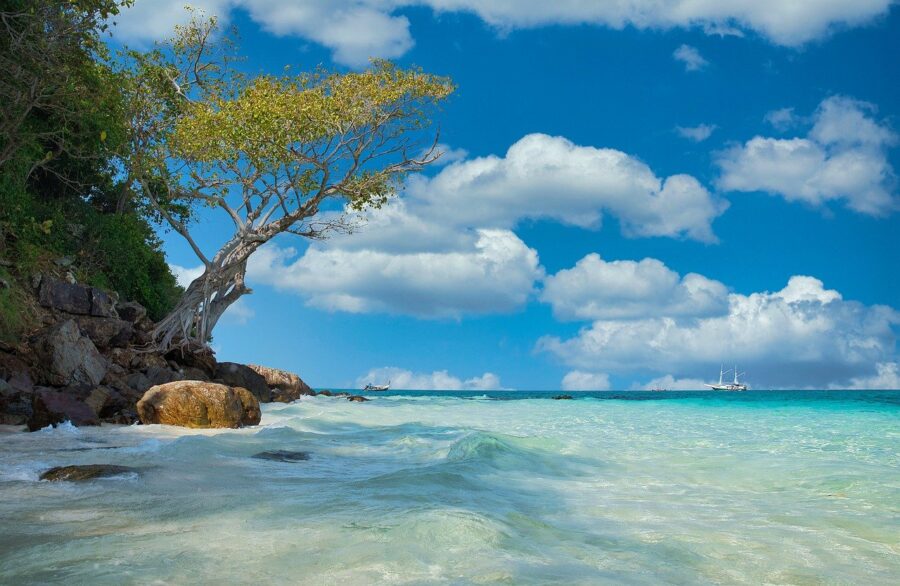 On top of that, there is also the issue of being more flexible around the opening hours of specific sites of tourist interest. For example, the savvy traveller knows that the main tourist hotspots are heavily frequented in the middle of the day, but are much quieter when they first open and just before they close.
Thus, it is easy to imagine devising an online TEFL teacher timetable that takes advantage of this fact, allowing both a simpler and easier route to tourist highlights without the hustle and bustle of big crowds, and at the same time filling those peak hours up with online TEFL sessions. 
Where is a good place to teach English online while traveling with a TEFL?
This is a question that is commonly asked, and it all comes to the relationship between the cost of living and earnings capability. In other words, the more an online TEFL teacher can earn by providing high-quality lessons that add real value to student learning, the higher their earnings will be.
At the same time, it is evident that some places are just that much more expensive to travel to than others. One such example is the small principality of Monaco, located along the French Riviera, where it is said that buying just a coffee or small snack might be more expensive than a week's rent in some other parts of the world.

On the flip side, places like Bangkok are much friendlier on the wallet, providing ample opportunities to see the whole city for a fraction of the cost of those costlier sites elsewhere.
So, for a canny traveler who plans ahead and makes the most of the chance to teach English online while traveling, it makes total sense to target places that have that lower cost of living, in order to truly maximize all that money that could be earned online.  
Read More About Online ESL Teaching: