Whether you are a teacher who was forced to teach your students online because of the pandemic or if it is your job as an online teacher, you have no doubt considered the following statements when it comes to online teaching:
Am I using the right platform?
Am I providing the right materials or resources?
Am I being interactive enough with my students?
Are my students engaged with me?
Can they hear or see me?
As funny as it may sound, the above are just some of the many questions online teachers are wondering–how to make online teaching interactive?
In fact, it is a real struggle for many to maintain your student's attention through online interactions, and it requires learning new skills to adapt to online teaching.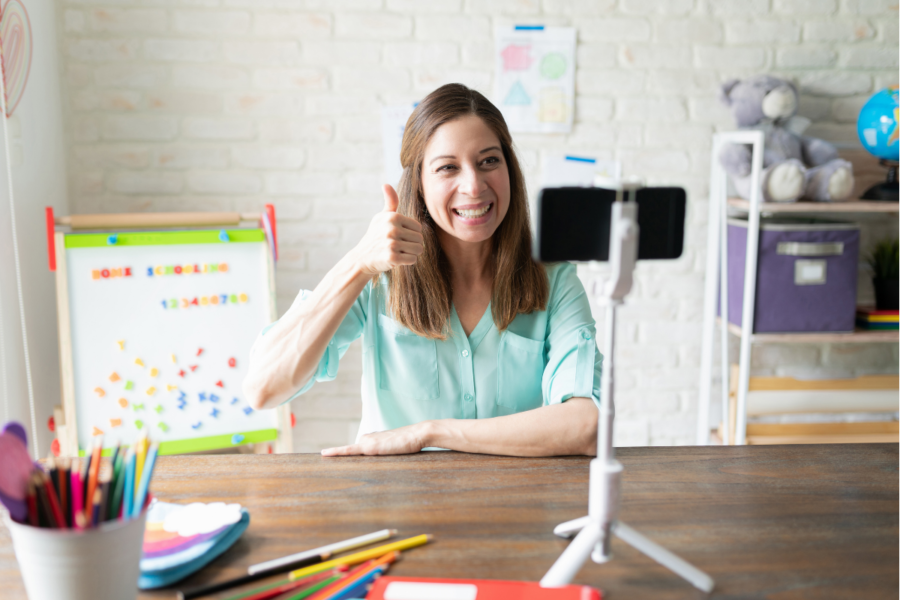 Here are some ways you can make online lessons more interactive so that both you and your students can benefit from the session"
Tips for making online teaching interactive
1. Use an interactive teaching platform
Before hosting your online classes, be sure to check out the best system for you and your students. Luckily for online teachers out there, there are plenty of options available to you.
While the mainstream ones are Zoom and Google Classroom, there are alternatives that you can consider when it comes to your needs. Most of these platforms have a free-to-use option with limited features unless you decide to subscribe to a premium package.
Some factors to consider when choosing a teaching platform are teaching requirements, group size, course subject, location of both you and your students, storage, customization and so many more.
Classin is an online classroom option for online teachers to teach students virtually around the world. Recently they announced that on February 27th, 2023, they will be changing their free plan. Classin's new pricing structure will mean that the free account will only allow a teacher to teach 20 hours in total (not per student) […]
Among them, the top features that I personally look out for when choosing the best teaching platform are whether my students will have easy access such as booking classes, a user-friendly interface, teaching tools, and how secure it is.
Whatever platform you choose, spend the time to learn how to use it properly. Read the instructions, watch the tutorial videos, and test it out.
2. Focus on the needs of your students
One of the most common mistakes online teachers can make is generalizing that all their students are the same. How well do you really know your students who are present on the other side of your screen?
By doing so, you are on your way to becoming a much more influential, compassionate, and understanding online teacher who can tailor effective methods to teach a variety of students. Once the student feels comfortable in class, they will tend to be more engaged during lessons.
Some guiding questions you can use to ask your students are:
What are your hobbies?
What interests you?
What is your favorite subject and why? What about your least favorite subject and why?
Once a connection is formed between you and your students, it provides them a safer space to open up, seek support and become keener in learning from you. Understanding your students' hobbies and interests will also enable you to craft learning opportunities that they will become more interested in, ultimately improving their learning process.
3. Use engaging props and resources
Students learn best when they became active participants in the learning journey, especially when it comes to online teaching. Lessons can quickly become dry or boring when a student loses focus or encounters any distractions.
As such, a good tip is to incorporate interactive activities into your online classroom, whether it is before, during, or after the lesson. Examples of interactive methods are icebreakers, quizzes, games, and puzzles. Another tip is using props. Good online teaching props help with creating a great learning experience for your students!
Depending on your student's age group, children tend to lean towards colorful, fun, and engaging props that aren't too distracting or take too much away from the lesson.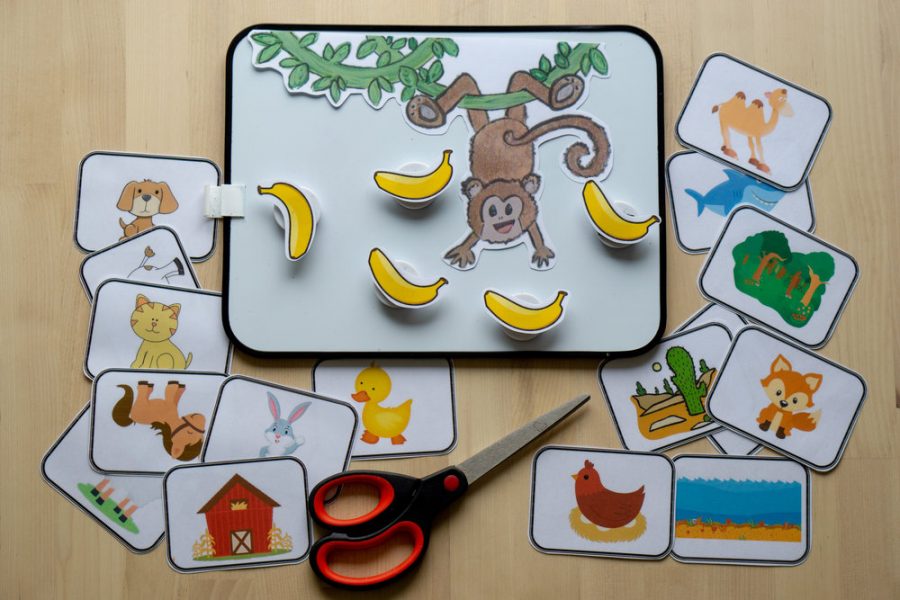 For example, if you are teaching fruits, it is best to have different fruits around you so that you can show them how it looks like. If fruits aren't accessible, simply print out and cut up samples of fruits that you can easily display during your online lesson. 
Another good prop for making online lessons interactive is using flashcards. They are inexpensive, easy to make and the design is completely up to your creativity! Students learn better when they can visualize what is being taught to them, and flashcards are just an example of a resourceful prop.
The bottom line is to keep your props simple and engaging. More importantly, make sure it is relatable to the lesson and isn't too distracting. While this tip isn't necessary, it can help teachers make their online lessons more interactive and engaging.
4. Upskill and learn with professional development
Now more than ever, it is important to keep up with the ever-changing needs of remote teaching. If you have yet to get yourself TEFL or TESOL certified, this is the right time to do so! This is especially vital as you will potentially move around jobs or teach in different companies with different requirements.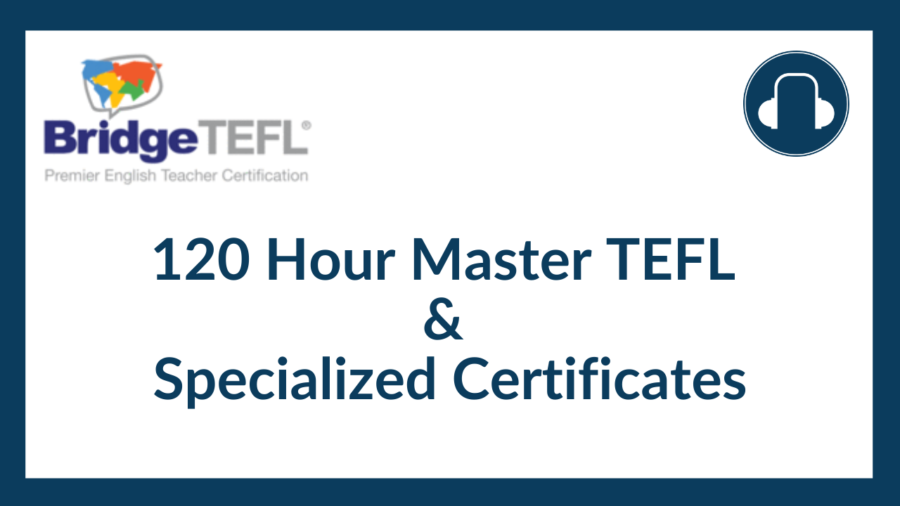 In fact, it is highly encouraged to pick up some skills along the way that can potentially help you make your online lessons more engaging. For example, getting more advanced in the equipment you will be using, whether it is a better camera, laptop or a tablet that will benefit you and your students.
Furthermore, you can also improve on your communication skills–becoming a better speaker and teacher will help you go a long way in your teaching journey. These are some soft skills that you can easily pick up during your free time. 
You can consider acquiring more teaching certificates or degrees that can broaden your knowledge. Pick one that is flexible to your teaching timing so that you can balance both your online teaching and courses well.
If it is a teaching certificate, you can also use your session with your students as a practice ground. Receiving live feedback is great when it comes to learning and what's better than getting it from a student or their parents?
Make interactive online lessons that engage students
1. Use an interactive ESL curriculum
Choosing the right ESL curriculum can make or break your career as an online teacher. You want to find a program that caters to your teaching style and your students' interests. There are lots of great online ESL curriculums on the market that students love!
It's not surprising that most online teachers find success when they find a curriculum that caters to what they want–flexibility, management features, and a variety of tools to help make the lessons more engaging.
For example, ChitChat2Fluency focuses on areas that students are struggling in, which provides online teachers the flexibility to adapt, shift and change the curriculum to help the student better. This, in return, can help the student be more engaged during the lesson and excel better.
Other examples of curriculum can be resource-specific, such as providing a library of books that can help enhance your teaching materials or downloadable slides that are interactive and fun. As an online teacher, it's your responsibility to pick the best one to make your online teaching more interactive.
2. Create lessons with interactive features
If you're an independent online teacher who prefers to create your own teaching materials, feel free to use Canva or Google Slides to help make your slides more interactive and fun.
Canva, for example, has a free-to-use subscription where you can find creative and preset templates that you can change to fit your lessons. If you choose to pay for the premium package, you'll find even more unique templates where you can do minimal changes and it still looks awesome.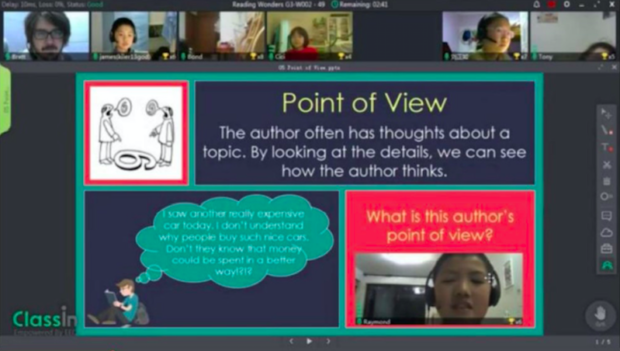 Google Slides, on the other hand, has certain features that can help make your lesson plans more interactive too. By adding simple transitions, delays, photos, and videos, you'll find that students prefer having interactive and visual tools to help them learn better.
As mentioned above, having a variety of teaching resources, whether you find them online or create them yourselves, will help you go a long way as an online teacher. Students and parents will also appreciate the effort you put in and they'll be sure to book you again! 
Conclusion
There are simply too many things to consider when it comes to learning how to make online teaching more interactive–from teaching platforms, the environment, usage of resources and choosing the right curriculum.
Be sure to find what's most comfortable and best for you and your students.
Embracing the digital revolution and transitioning to online classroom sessions can be scary. Making online classes interesting is even more difficult.
However, while online classrooms have some limitations, they also provide a virtual gateway to new learning experiences. It only takes a digital mindset, the right tools, and a laser-focused approach to be a successful online teacher.
Need support as an online independent teacher?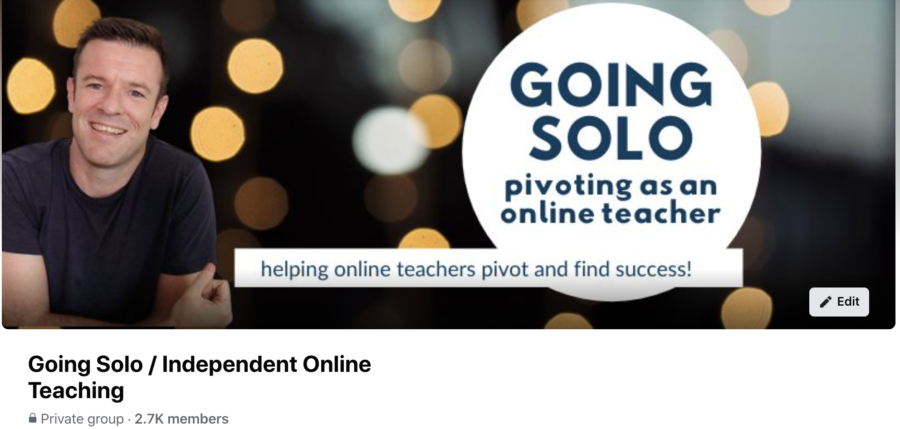 and…Read more about online teaching