Many teachers are interested in teaching English online without a degree but they fall short to get hired by many companies. It most certainly is possible to teach English online without a degree but it is important to know where to apply and what you can do to make your application attractive and desirable.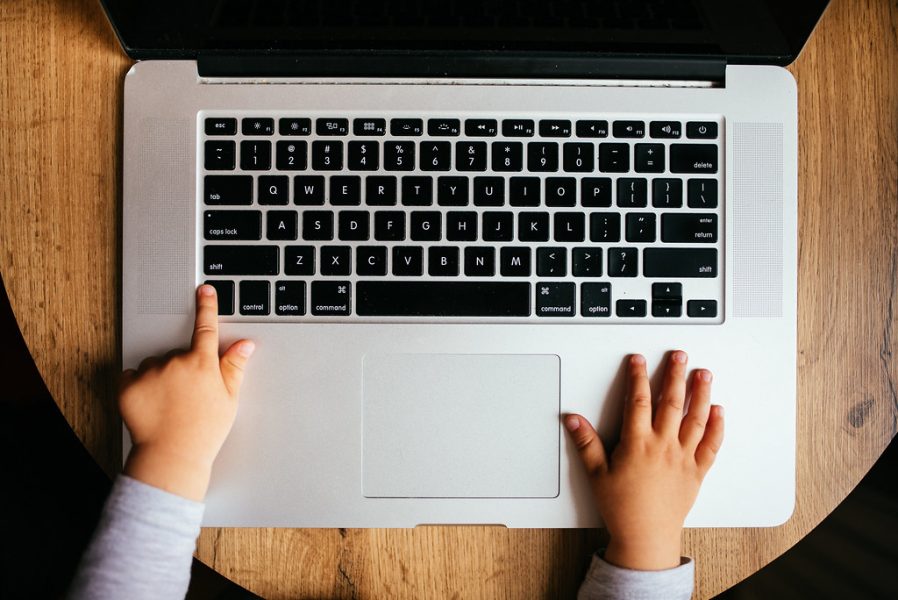 1. Palfish
2. Cambly
3. Open English
4. Verbling
5. Preply
6. iTalki
+
Magic Ears (final year of degree only)
How do I get hired teaching English online without a degree?
Firstly, you need to find the companies that will hire you. You will find below 6 of the most popular and most reputable companies to teach English online without a degree. Firstly, you will need to apply to teach online with these companies by filling in their online application form. Before filling in the application form, make sure you fit their hiring requirements. One thing to note is that it is highly recommended that you have a completed TESOL course to be able to show that you have some qualifications.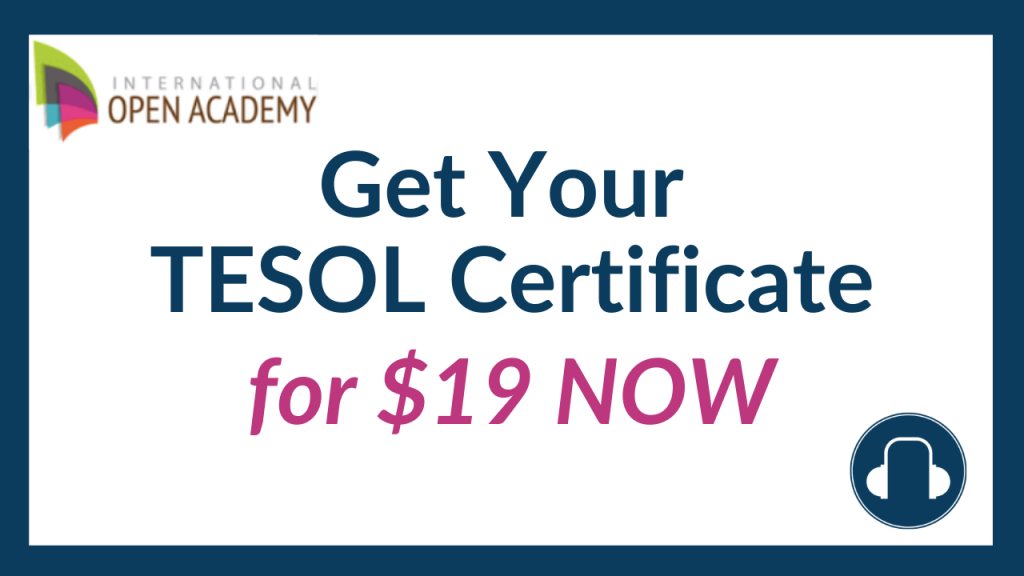 Who should apply for teaching English online without a degree?
You should apply for teaching English online if you do not have a degree if you meet these conditions:
You have previous teaching experience
You have an ESL certification but no degree
You qualify for all the other job requirements
Also, sometimes, there are other things that will be hiring requirements for certain companies that don't require a degree, such as:
being a Native English speaker
Living in an English speaking country
having a TESOL / TEFL certification.
The 6 companies in this article are hiring and will accept teachers who do not have a degree. Make sure you do your research on their other hiring requirements and ensure that you have an attractive profile.
6 Teaching English Online Jobs (no degree required)
These 6 companies hired online ESL teachers without degrees. Of course, having a degree sets you as a preferred candidate so make sure that you highlight all of your other experience and qualifications. Always check their individual sites to make sure you fit their other requirements. If you would like coaching to pass the demo's for any of these companies, click below!
1. Palfish
Palfish is a great option for online teaching without a degree! With Palfish, you create a flexible schedule that works for your lifestyle. You teach from your phone and you can build up a successful profile/following because of their built-in social media and teacher marketing components.
Hiring Requirements:
Free Talk & Live Streaming:
non-natives accepted
no teaching experience required
no education required
Palfish Official Kids Course:
Native English speaker
Teaching Certificate (TESOL/ TEFL)
From US/UK/Canada/Ireland/Australia/New Zealand
Pay:
Free Talk & Live Streaming:
You set your own rate. Some classes pay by the minute. Teachers say that they can make up to $30/hour.
Palfish Official Kids Course:
up to $22/hour
Trial conversions: $15
Palfish requires Payoneer to get paid with on their platform. If you would like to get paid by Palfish, you will need a Payoneer account. If you use this link you will receive a $35 credit after you accumulate $1,000 in payments.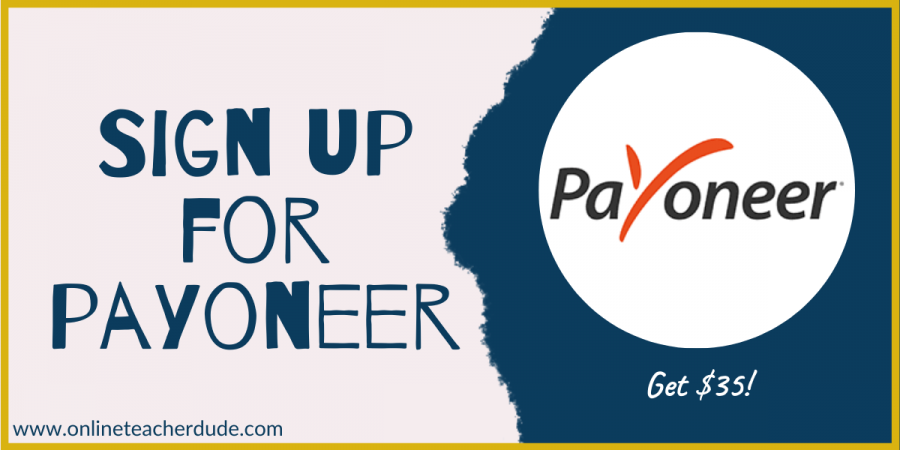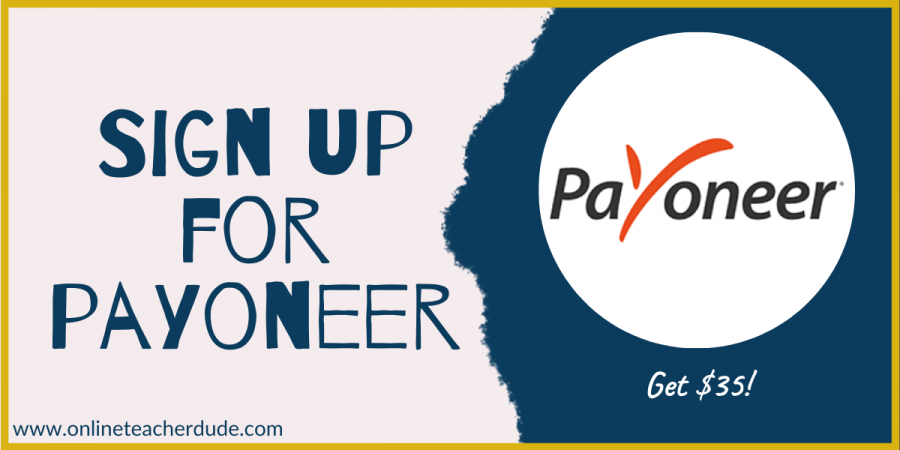 Application Process:
Palfish has a very fast application process, and it is all done via your phone app.
Stage 1: Download & Verification
Stage 2: Basic Information
Stage 3: Interview
Stage 4: Quiz + Verification
Hours:
The free talk and live streaming do not require any set of minimum hours. The Palfish Kids Course does require that you are available to teach 3.5 hours / week during peak hours.
Scheduling Hours:
Peak Mon – Fri: 5:30pm – 9pm
Peak Sat-Sun 9 am – 9 pm
Off-Peak 24/7
2. Cambly
There are two programs within Cambly: Cambly Tutor and Camby Kids. As a Cambly tutor, you are essentially talking to adults who want to improve in their English and conversation skills. Depending on what you put as your preference, experience, and areas to focus on, you can get calls from people who will want your help in those areas. Most of the time, they just want to have conversation but sometimes there will be a lesson or focus for you to help them in (ie: IELTS). In Cambly Kids, you are able to teach children.
Requirements:
There are only two criteria that you need to meet for Cambly teacher requirements:
native English speaker
fluent in English
There are also some technical requirements that you will need to meet when applying to be a tutor on Cambly and you will do an IT test when you have created an account.

Pay:
Cambly is unique in that they do not pay an hourly rate, but rather by the minute!
On Cambly, you will make $0.17/minute which works out to approximately $10.20/hour.
You will be paid weekly via Paypal when you reach the threshold of $20.

Application Process:
The application process is quite fast. However, I have heard that for some people and during some times when they are having a surge in applications, it can take a lot longer.
Here is the application process:
Create a profile
Do an IT test
Record an introduction video
Begin teaching!

Hours:
They are open 24/7!
3. Open English
Open English is an older company, founded in 2007 and focuses mainly on the Latin American market. You can teach small group or private classes and it is great for teachers who have an open schedule in the US (EST) but they are open 24/7. They are known to be highly professional and have a lot of professional development for teachers.
Requirements:
North American speaker with a clear native accent
Commit to a minimum of 10 hour / week
passion for teaching
Preferred requirements: (NOT required, just indicated as "preferred", but if you do not have these, definitely still apply).
prior teaching experience
prior online teaching experience
Bachelors degree
Pay:
Open English is not the highest-paid online teaching company, but it pays higher than others with similar platforms, like Cambly. The pay is advertised as up to $15/hour. However, on average, most people get between $11/-$13/hour.
Application Process:
Online Application: You will complete their online application first and wait to see if you are accepted. Sometimes applications get held up until positions are available.
You may be asked to complete an online interview or a demo recording. This is not a standard step so you will need to check and see if this is what you are invited to do.
Onboarding & Training: If you are accepted into a position with Open English, you will complete mandatory training and some onboarding sessions to ensure you are familiar and comfortable with their platform.
Begin Teaching: The best part!
Hours:
You need to commit to a minimum of 10 hours/ week and a maximum of 26 hours a week. Peak hours are usually in the evening (EST), and classes run 24/7.
4. Verbling
Verbling is known to be a competitive platform where you can teach on their own interactive platform known as Verbling Video. They are an online language platform connecting language learners with qualified teachers. They accept teachers who live anywhere in the world, as long as you have a computer and a stable internet connection.
Requirements:
Native English speaker
experiencing teaching English to speakers of other languages
TESOL/TEFL is highly recommended. Get your TESOL for $19!
Pay:
You can set your own rates for the pay. Verbling takes 15% and you will keep 85% of what you charge. Keep this in mind when setting your prices. You can get paid via regular systems like Paypal, Payoneer, TransferWise or Verbling credit.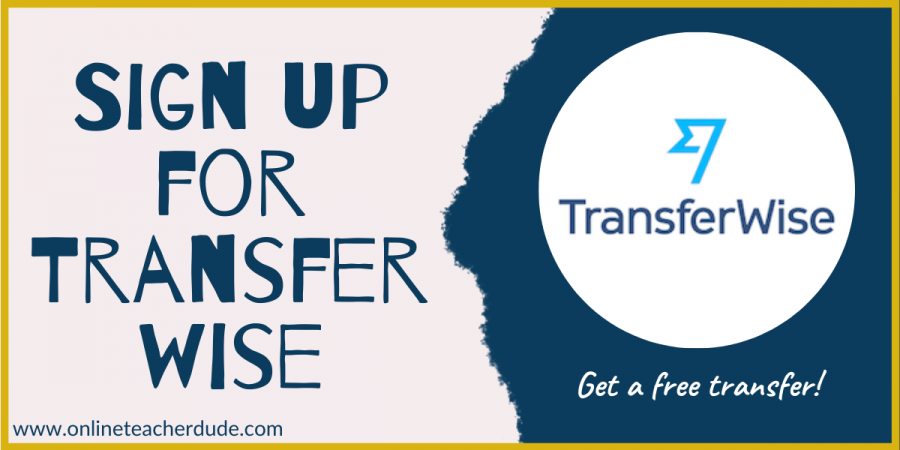 Application Process:
The Verbling hiring process can take a couple of weeks and it is broken down into 9 sections:

1. Complete your general profile including a photo of yourself
2. List all of the languages you speak
3. Record a short demo lesson profile video.
4. Write a short biography
5. Complete your resume by listing all your qualifications
6. Fill in your weekly availability
7. Upload your government ID photo
8. Complete the speedtest to ensure you meet their requirements
9. Read & sign the contract/agreement

Hours:
There is no limit to the number of private lessons that you can give on Verbling. You can only be booked on Verbling with 12 hours notice. A student can cancel up to 12 hours before without being charged but if they cancel within 12 hours, they will lose 50% of the class payment.
5. Preply
Preply is an app that connects English tutors with students from all over the world. It was founded in the Ukraine in 2012 but is based in the US. You can tutor on the platform in about 50 different languages, including English. There are also focuses like SAT prep, and conversational topics that you can teach. The wonderful aspect of working for Preply is the variety of students that you can teach – from young to old!
Requirements:
There are no listed requirements on their website, but here are some suggested qualifications:
Have a degree in Linguistics, Pedagogics or related field.
Have a TESOL certificate.
Be a native in the language you want to teach.
Pay:
You will set your own rate with Preply.
The average rate that tutors can make on the platform is between $15-$20/ hour but, of course, this is dependent on your individual success, demand for your classes, and the hourly rate that you set.
Preply will also take a commission for each class that you teach. The commission ranges from 18-33%. If it is a trial class, they take 100% because they offer a money-back guarantee. The more classes you teach, the less the commission is.
Here is the Preply commission structure:
0–20 hours taught = 33% commission deducted
21–50 hours taught = 28% commission deducted
51–200 hours taught = 25% commission deducted
201–400 hours taught = 22% commission deducted
400+ hours taught = 18% commission deducted
Application Process:
The Preply application process is a 6-step process:
Step 1: Basic Information
Step 2: Upload a profile photo
Step 3: Profile description
Step 4: Upload a video introduction
Step 5: Indicate availability
Step 6: Final verification
Hours:
The hours are dependent on where your students are located. You can set your availability anytime, 24/7 but most students take classes before or after work/school in their time zones.
6. iTalki
iTalki is not an online school but rather an online marketplace of teachers who are advertising their online classes. It is becoming the go-to place for learning a language and finding tutors in many different languages. It is important to have an attractive profile and, if teaching English, be more specific about how you can help students so that you can develop a niche following rather than just offering general English lessons.
Requirements:
experience in teaching your language to other students
degree is not required
stable internet connection
certification is not required, but highly recommended
Pay:
Tutors/teachers set their own pay on the platform. iTalki will take a 15% commission on any transaction between a student and a teacher. Trial classes do not have any commission.
Application Process:
Submit your application
Application review
Pre-Approved or Rejection of application
Watch 12 Teacher Success Videos, answer the quiz and fill in the survey 
Book a group video Call with italki Teacher Services 
Please complete steps 4 and 5 within 10 days of the Pre-Approved email being sent to you, or your application will be rejected
Hours:
iTalki is open 24/7 as an online marketplace so you can book classes during anytime of the day.
+ Bonus: Magic Ears
Requirements:
US or Canadian citizenship
Bachelors degree (or final year)
1+ years of teaching-related experience
TESOL / TEFL language certificate
Pay:
Your Magic Ears salary is based on a base pay and bonuses.
Magic Ears has an advertised salary of $18 – $26 / hour (or $9 – $13 / class). Remember that classes are 25 minutes long.
There are two kinds of bonuses you can achieve:
Peak Time incentive which awards you $1 for each class taught if you open 60+ peak time slots per month. You do not need to teach these slots, but you must have them available.
Participation incentive is $1 for each class after arriving to your 1st class 3-10 minutes before the start time.
Application Process:
This Magic Ears Hiring Process image does a great job explaining the process: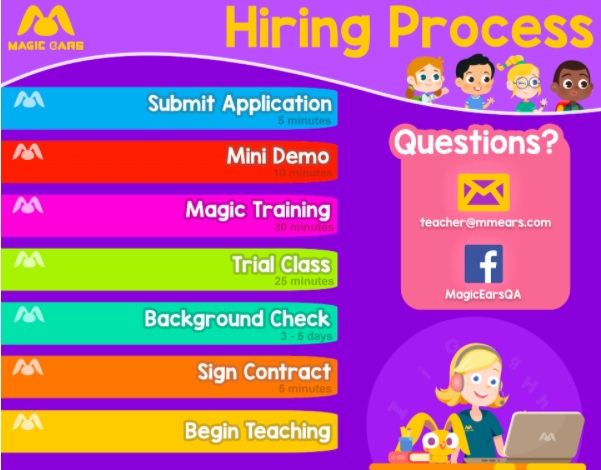 Hours:
Peak hours: 7:00 – 9:00 pm (Beijing Time)
All available hours: 9:00-11:00am, 5:00pm-9:00pm (Beijing Time)
Final Thoughts:
Teaching English online without a degree is very possible and many can become very successful in doing so. The companies listed in this guide serve as a guide to help you find some companies to apply to. Always make sure you do your own research, source out the company's up to date hiring information and use this guide as support only.
Other Online Teaching Articles: