The online ESL teaching world has been turned upside down in the last few months with the recent announcements of the double reduction policy out of China. In response, many companies have shut down but VIPKid has announced its global platform moving forward.
The VIPKid global platform generates more questions than answers but we will dive into what it is and how to get involved.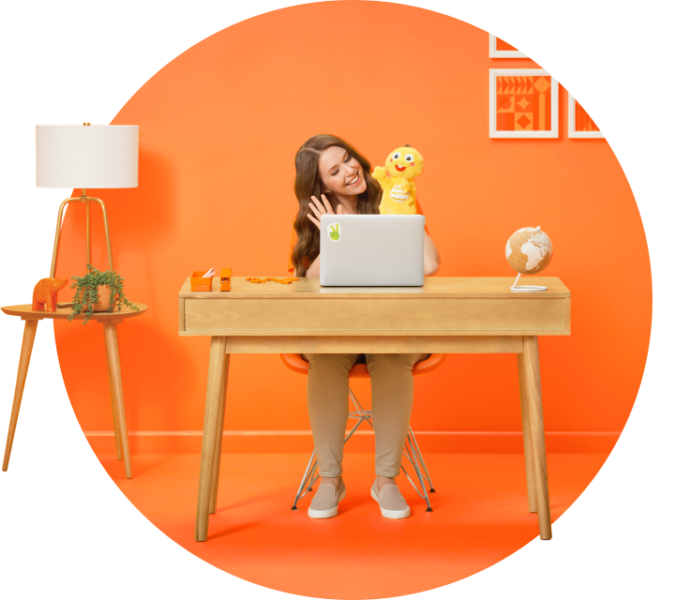 Online Chinese ESL Crackdown Announcement
The Chinese tutoring industry or Chinese crackdown on online ESL teaching is quickly becoming a distant and beautiful memory for the lives of many thousands of online ESL teachers.
These regulations started coming out on July 10th and the policy is often referred to as policy 710.
This policy was put in place to regulate the industry and has greatly impacted all ESL teachers teaching online with various companies like VIPKid, Gogokid, Magic Ears and many others. Non-Chinese ESL companies are not impacted and there are still lots of options to teach ESL around the world.
Online ESL teachers in China either lost their jobs abruptly or have seen a drastic decrease in bookings over the last few months due to these new regulations.
These new regulations have impacted being able to teach on weekends and public holidays but has not seen companies like VIPKid begin to transition all parents over to recorded classes or AI classes instead of live classes with foreign teachers.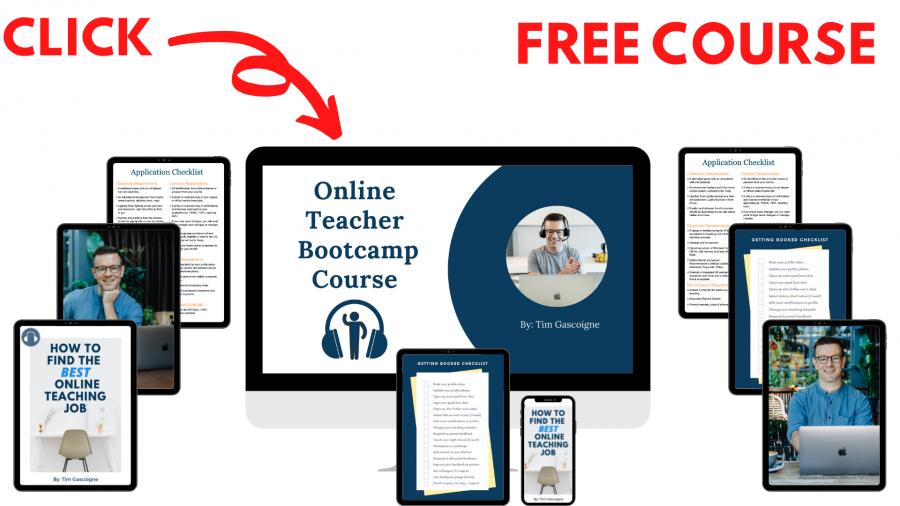 What is the VIPKid Global Platform?
The VIPKid global platform was announced via email on October 7, 2021. This email stated:
We're thrilled to officially announce that VIPKid is expanding to a truly global classroom for students in countries all over the world as we maintain our mission to build a global classroom and inspire and empower every child for the future.

This expansion is only possible because of you. Because of VIPKid's reputation for amazing teachers (go ahead, pat yourself on the back), we're able to expand our classroom to reach students that we otherwise wouldn't be able to.

Over the past eight years, teachers on the VIPKid platform have inspired millions of children, and we look forward to watching you inspire millions more around the world. We hope you'll join us in this exciting next chapter in the VIPKid story.
​​​​​​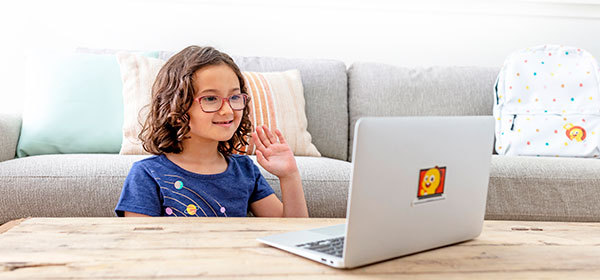 In their FAQ support section, they list some answers to questions that teachers might be having about this new endeavor. Unfortunately, the answers to the questions are not that clear and leave more uncertainty surrounding what is going on.
What is the global platform?
VIPKid says that the global platform is a new global platform for teachers and students all over the world. Unlike the previous core business, which prioritized English language instruction for students in China, the global platform will provide an international learning experience for students all over the world.
Why did VIPKid create the global platform?
They want to build a global classroom to inspire and empower every child for the future. This is VIPKid's mission statement.
When will the global platform be available for teachers?
They expect the global platform to be available in early November. They say that they will communicate updates to the timeline and details to teachers by updating the FAQ page frequently. They say that their desire is to launch the platform as soon as possible so teachers can continue to teach students globally.
How do teachers get involved in the global platform?
To answer this question, they say that specific details about getting started on the global platform will be made available soon.
​​​​​​​Teachers will soon receive information about updating their profile as part of the VIPKid Teacher Network to be the first to hear about relevant opportunities.
Where are the students located?
They say that students around the world will be able to sign up on the global platform. It will be available in many languages which will increase the reach for prospective students and more opportunities for teachers.
How much can teachers earn teaching on the global platform?
They don't give much information at all about the pay but say that details regarding payment will be made available once the global platform is officially launched.
What subjects do teachers teach?
At this time, VIPKid says that the primary subject being taught will be English. They go on to say that they are exploring other opportunities to teach other subjects in the future.
Will I still get to teach my students who are based in the Chinese mainland?
The answer to this is a pretty hard no. They restate that due to regulations, VIPKid is proactively preparing for the imminent and inevitable transition of when students in the Chinese mainland can no longer take classes.
What type of curriculum will be taught on the global platform?
At the launch of the global platform, teachers will be using VIPKid's Major Course curriculum that has been updated and prepared for a global audience.
VIPKid's Cindi Mi Video to Teachers
VIPKid's CEO, Cindi Mi, gave a 2:57 video letter to VIPKid teachers where she expresses her feelings, thoughts and raw emotion about the recent change to online ESL instruction in China.
Cindi, in the early days of VIPKid, circa 2016 – 2018 was always the face of VIPKid and made more visual appearances through meetups, events and communication. In recent years, with the company expanding, growing to a massive student and teacher base, Cindi has been less visual.
This video seems to be very well received by VIPKid teachers and will help make a lot of teachers feel more at ease and hopeful about the future. A lot of teachers appreciate the video but also felt it would have been better sent in the beginning days of these changes and regulations.
Cindi apologizes to teachers and expresses her sadness and empathy for these changes to teachers' livelihoods and connections with their students. She expresses that she is also grieving the losses and understands how this impacts teachers.
She sincerely says, "I am sorry that I haven't spoken to you sooner" and how they are making efforts to comply with the recent regulations in China.
She also says, "I know you are grieving the loss of your student relationships that you hold so dearly".
In addition, she says "Bookings will get worse before they get better" and that "your bookings will slow down and, for some, in dramatic ways".
She comes across as sincere, authentic, and hopeful for the future.
If you want to watch the video from start to finish, below is just her video to teachers:
VIPKid Teacher Network
VIPKid Teacher Network is going to be a dedicated space to provide teachers in the community with resources, opportunities, and community connections as they launch their VIPKid global platform.
VIPKid opportunities for the future
Under the VIPKid teacher network, VIPKid discusses opportunities for the future through 3 means:
Student referrals (referring students to the VIPKid global platform
Introductions through student-focused organizations that need assistance with instruction and content delivery.
Community programs (Host events, professional development workshops, and participate in focus groups related to global expansion.)
Professional development resources
Another aspect of the VIPKid Teacher Network is professional development by gaining exclusive access to workshops, seminars, and teacher resources.
In this section, they provide webinars, downloads, and skills validation. They even have a cover letter template and this guide to building your online teaching resume will also be helpful.
They currently have a webinar series that explore ways to reduce stress, practice mindfulness, and learn to pivot, while identifying key transferable skills for the next phase in your career.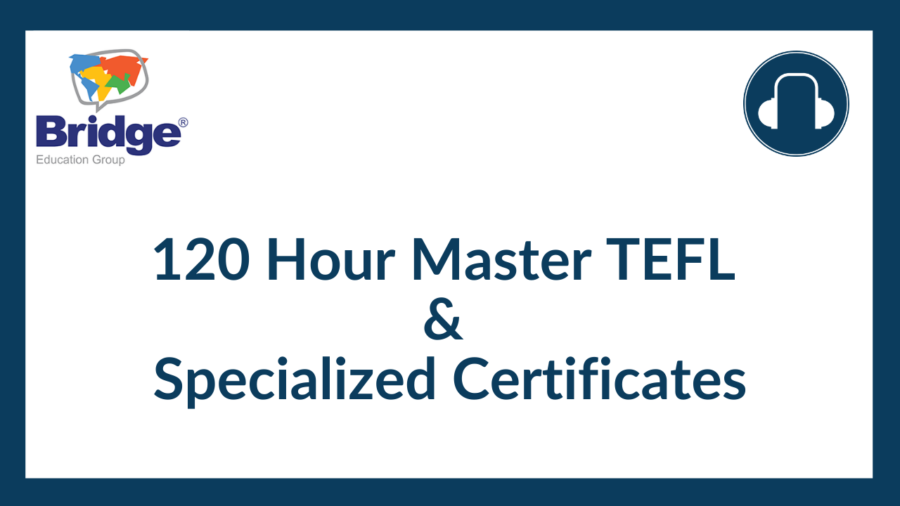 Teacher connections and community
Stay connected to the world's best online educators through VIPKid's teacher network. In these connections they highlight:
This looks like a way for VIPKid to keep teachers connected to the community as they phase out of their live classes with foreign-based online ESL teachers.
They even have a space where you can share a VIPKid memory in their VIPKid memory book!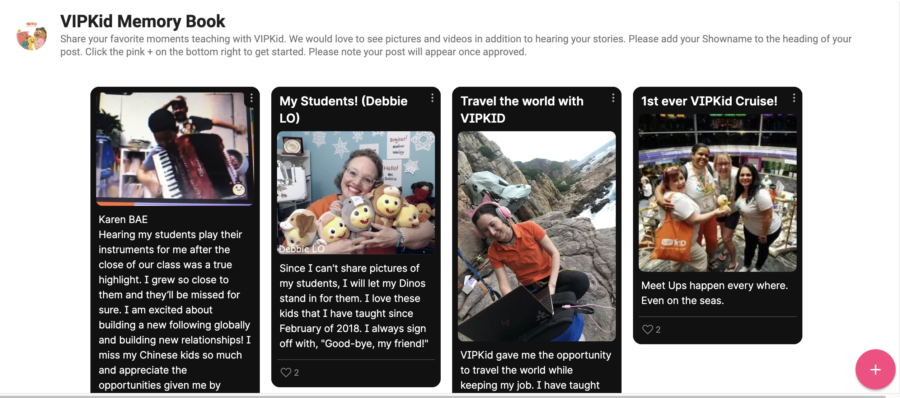 Are you joining VIPKid's global platform?
While there is a reason to be excited and anticipate VIPKid's growth into this global platform, many teachers are left with many questions and a lot of uncertainty.
VIPKid has attempted to become more global for many years through their Korea platform, US-based teaching opportunities but none of them really took off and amounted to much.
It is very important during this time of uncertainty and inevitable transition out of teaching your Chinese students on a platform to pivot and find new opportunities. I hope that you are looking at other income avenues and discovering new ways to build your teaching business!
Here are 3 things you can do:
Teach for a Non-Chinese ESL company
Build your own independent teaching business
Pivot and transition into new online work at home opportunities
And, finally…join my Facebook group for budding independent freelance ESL teachers for support, resources and encouragement: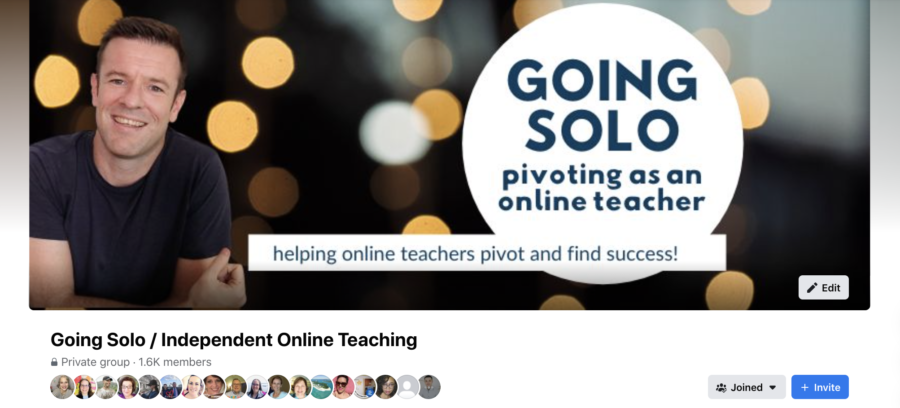 More related posts: