Whether you are a newbie or a veteran, we all make online teaching mistakes and I hope you can learn from a few of mine! Teaching English online affords many the opportunity to work at home, create an income online using your skills, and spend more time with the ones you live.
If you resonate with any of these online teaching mistakes, leave a comment below and say hello!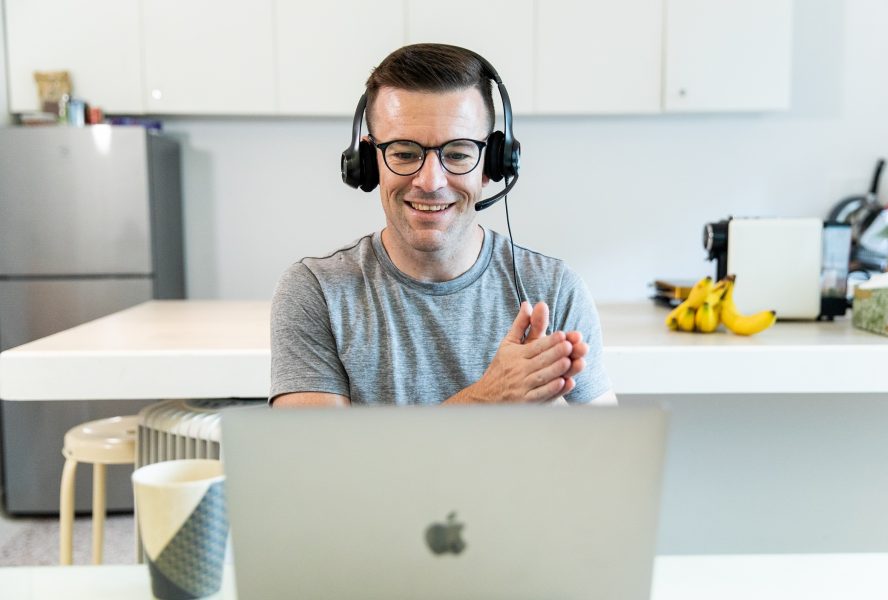 1. Applying to only 1 (one) online ESL company
The industry is not what it was 3 years ago. There are more competitive companies around offering higher pay and other incentives. Choose 3-5 online ESL companies to apply to when starting out.
The reason why this is important is that you don't want to put all your eggs in one basket. Diversify your income and have companies available as backups in case something goes wrong with the company you are working with.
In this industry, anything can happen from wifi trouble to too many cancellations and before you know it, you are without a job and frantically trying to get hired to another company.
Plan for a rainy day in advance!
If you are unsure of where to start, check out my guide to finding the best online ESL company and download it for some helpful tips and tricks to navigating your search.
MY TOP 3 COMPANY PICKS FOR GETTING STARTED ARE:
2. Try to do it alone
If you are new to online teaching, don't try to do it alone! The job is lonely enough when you are working at home and teaching in an isolated environment with limited face to face contact.
Find your network of people by connecting with them online. If you are in the hiring process, reach out to someone who can mentor you and show you the ropes.
Even once you are hired, try to connect with other online teachers from your company on Facebook, Instagram or YouTube. The online ESL teaching community is huge and there is lots of support out there.
Having someone to bounce ideas off of, learn from and share ups and downs is extremely valuable when starting to teach ESL online.
3. Join negative FB groups
One of the first things a lot of online teachers do when they get hired (myself included!) is to join lots of Facebook groups connected with their company.
If you are with a company like VIPKid or Gogokid, there are literally hundreds of Facebook groups for connecting with teachers in your area, or those with similar beliefs and backgrounds.
Unfortunately, not all of these groups are positive and Facebook can be a toxic place when you are hanging out in the wrong groups.
Find a few groups that resonate with you and are going to lift you up instead of bring you down. There is enough negativity in the world and the online space is not exempt from this.
That being said, there are some excellent Facebook groups that will really help you in your online teaching journey. So, choose wisely and have fun!
If you are interested in a Facebook group for teaching independently outside of an online company, come and join this one: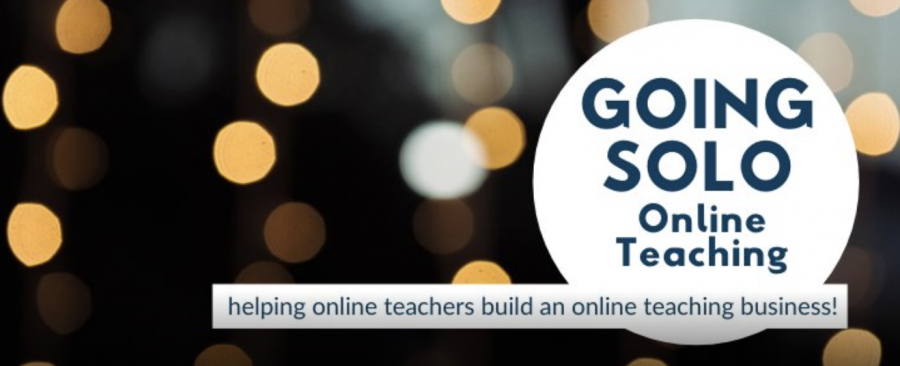 4. Make a mediocre video
If you're like me, you might have got hired and slapped together a quick profile video just to get something up and viewable by parents.
This can certainly work well in the early days but if you are experiencing a dip in bookings or you are wanting to ramp up your bookings, then redoing your profile video is a great idea.
Go back and take a look at these 3 things to see if you can improve:
Focus on great lighting that shines in front of you or, better yet, use natural lighting to illuminate your classroom.
Use a free editing software like iMovie to add background music, transition and on screen text.
Finally make sure that your content is straight to the point, welcoming and inviting!
Improving on even 1-2 of these can really help your video stand out more from the crowd and attract more students.
If you want to learn more about creating a profile video that converts, check out my conversation with Teacher Michael on one of my past YouTube live streams:
5. Spend lots of money
Why spend money before you are making money?!
One of the pitfalls that new online teachers make when they are starting out is spending too much money before they are even hired, let alone have a steady stream of students…and income.
Avoid the temptation at target, the dollar store and Amazon when you are starting out. You do not need to spend a lot of money to get started. Get up a basic classroom that is fun and colorful using household items, printables, and the basics.
A great classroom can be made for a minimal amount of money by using things you already have around the house, printables from the internet and maybe a few inexpensive items you can purchase.
Invest in a few simple, inexpensive props like these ones to get you started:
6. Dwell on feedback
Feedback is one aspect of working with an online company that most online teachers despite the most! No one wants bad feedback, of course, and it's easy to take it to heart.
However, we have to remember that we aren't out here to please everyone!
Do your best and deliver quality lessons to your students. Strive to always improve and reflect on what went well and what areas you can improve on.
When negative feedback does come…which it will (none of us are perfect!), learn from it and move on. There is no point in dwelling on it as this is only going to bring us down further.
Focus on the positive feedback from your students and realise that you are doing your best and negative feedback is not a reflection on you! Sometimes negative feedback comes from misinterpretation and misunderstanding.
One of my favorite tools for giving great feedback after class which in turn results in great feedback from my students' parents is Feedback Panda. Join below for a free trial!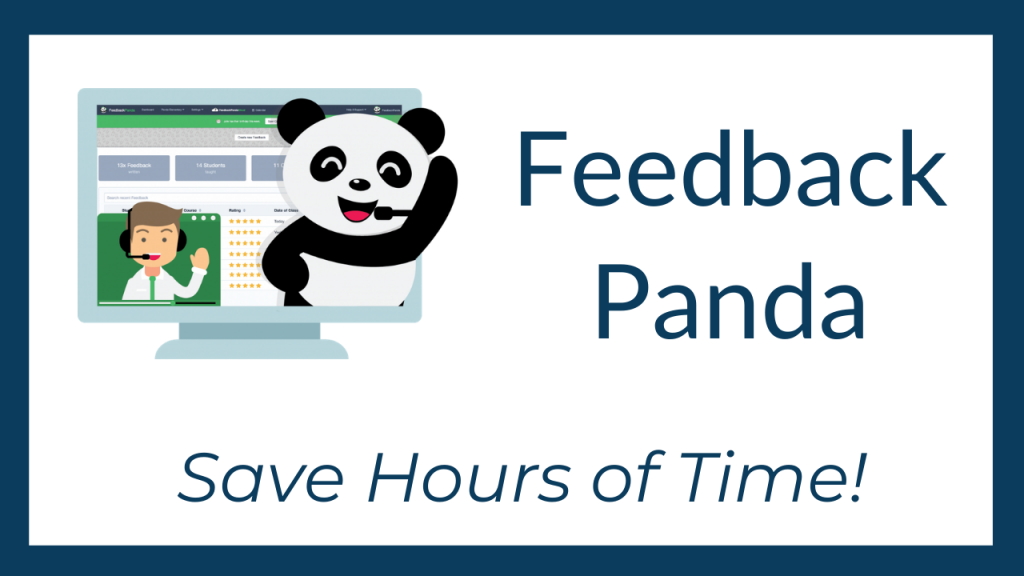 7. Compare yourself to others
We live in a world dominated by social media where likes and comments are equated to feeling validated.
This is no place to live in the world of online teaching. Everyone's journey is different and we all experience different results.
The most important thing is that you are focused on your journey, your progress and your results.
Set goals that are specific to your situation and not connected with how much money you see Teacher Sally making on instagram!
8. Burn out too fast
Teaching English online is an incredible job and can be a ton of fun. It allows you to work at home and make an income!
Since the money we make is tied to our bookings and how many classes we teach, it can be tempting to keep adding classes for the extra money while forgetting about what we are able to personally handle.
Burn out in online teaching is real.
Don't let the temptation of teaching more classes cause you to burn out and not be able to teach any classes.
Take care of yourself.
9. Depend on a company for stability
One thing that has been a huge lesson for me over the last 3 years of online ESL teaching is that I can't 100% rely on an online teaching company's income.
As I said before about only applying to only one company, it is also important to diversify your income and not get too complacent.
Many online ESL teachers are able to be successful in one company and get a regularly booked schedule. I have always had success at VIPKid and my schedule is consistently booked with a regular stream of students.
However, this can always change overnight. The company could decide to not renew my contract or they might change pay incentives which decrease my pay. I could have unexcused power outages or wifi trouble that put me over the cancellation limit.
I have learned over the years that I have to be building my own business and my own sources of income. If you would like to see how I have diversified my income over 2020, please check out this video:
10. Let self doubt limit your beliefs
We all have that little voice inside our heads telling us negative thoughts and beliefs that prevent us from achieving our goals.
You're not good enough
You don't deserve that income.
You aren't capable of success.
The list goes on and on.
When we let doubt limit our beliefs, we cripple ourselves from making progress and achieving our dreams.
A good practice combat this is to write affirming statements about what you want to achieve and what you believe you can achieve on sticky notes, reminders or any other visible way.
Want to get started or start building a bigger business as an online ESL teacher?
1. Grab a TESOL for $19 and start applying to online ESL companies
2. Download my guide on making more money as an online ESL teacher: