VIPKid INTERVIEW TABLE OF CONTENTS: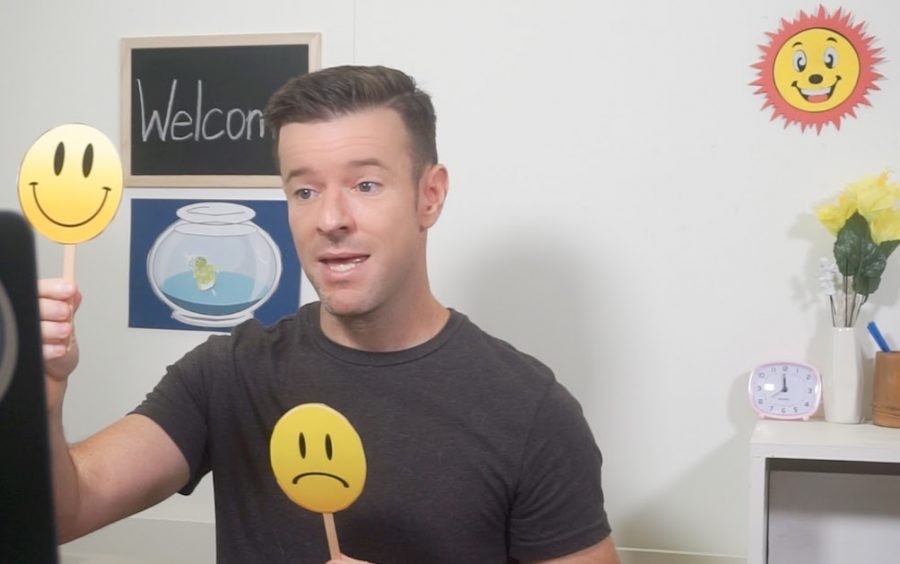 VIPKid Interview: What is it?
The VIPKid interview is an opportunity to showcase your ESL skills! The interview has a variety of options and each option has pro's and con's that are best suited to different applicants. The Interview is the first sage in the VIPKid application process and once you pass, you will be onto the Mock or Certification stage. Take your time to prepare for the interview demo. and make sure you are ready and comfortable with the skills. There are no deadlines to complete the interview. Reach out to your mentor / referring teacher and ask for more tips and support!
VIPKid Interview Options:
Smart Demo Lesson
The Smart Demo Lesson is VIPKid's latest and greatest option to getting hired! The smart demo lesson takes place on your VIPKid phone app, which you can download from the IOS or Play store. Login to the app using your smart phone.
The Smart Demo Lesson consists of 3 parts:
1. MATERIALS & QUIZ
In the Materials and Quiz section, you will be guided through some resources on the following categories:
Modeling
Repetition
TPR
Lesson Objectives
Language & Speaking Speed
After learning about these categories you will then take a 5 question quiz that will assess your understanding. Rest assured that if you get some wrong, you will not fail. The focus is on the teaching of the randomly assigned lesson slide.
2. LESSON SLIDE
The 2nd part of the Smart Demo Lesson is the teaching of the 1 lesson slide. You have 2:30 seconds. to teach the slide. You will not know the slide until it pops up on your phone. Use your whiteboard and any props you can grab quickly and teach for between 2 and 2:30. Each potential slide will be an "I-Introductory slide" where you will have a single word at the top of the slide and some phrases below. Use the 5 skills you learned about in teaching the lesson slide.
3. FEEDBACK
The final part will be called an analysis report where you will find out which questions you did not correct. You will not find out if you passed or failed the smart demo until around 24 hours after it is over.
VIPKid Live Interview
The VIPKid Live interview is a great option for someone who wants to practice doing the demo with a live person. You will schedule your live interview on the computer after logging into your portal and passing the basic information or application form. Make sure that you give yourself a few days to prepare and ensure you are ready.
The interview will last around 15 – 20 minutes and will consist of 3 parts:
Part 1: Introductions with your interviewer. He or she will ask you about your application information, ask if you need any questions answered. Ultimately they are there to help make you feel comfortable and ready to teach. Ask them any questions you would like!
Part 2: Teach! They will let you know when they are ready and they will pretend to be a 5 year old chinese student learning English (this is the wierd part!), and you will teach the lesson. It is awkward at first but after a few seconds you will be fine and the whole experience is harmless.
Part 3: Feedback. After the lesson is finished or the time is up, your interviewer will give you some oral feedback and let you know that you will hear back within 24-48 hours about the results.
Recorded Demo
The Recorded Demo is also done on your computer. It is the same lesson as the live interview but you will be able to do it on the computer in a classroom at your own pace. This option is probably the least popular because if you want to do something recorded, you might as well do the Smart Demo Lesson, it's simpler and faster.
What are the VIPKid Demo Slides?
The VIPKid Interview Demo slides used to be called "My Feelings", until 2019 when they changed to a lesson called "Me, Myself & I". This lesson better incorporates great opportunities to showcase the skills and strategies that they are looking for in their applicants.

You can click the link below to download the lesson slides:
VIPKid Demo Lesson "Me Myself & I"
VIPKid Interview Tips
1. Props
Use a variety of props such as 2D, 3D,
realia, whiteboard, puppets, and
anything else you can grab around the house.
2. TPR
Use your hands and body to help the
"student" understand what you are
teaching and/or asking them to do.
3. Energy
Smile and create a positive
environment. Increase your energy
and excitement in the interview! Have
fun!
4. Classroom
Have a simple classroom background
setup with your name, secondary
reward system, and some fun child-
friendly decorations.
5. Lighting
You need to think about being well lit
and doing your interview demo in an
area with good lighting. Consider using exterrnal lights in front of you shining on you.
6. Repetition
Focus on repetition in your interview. Have the student repeat the word 2-3
times and accompany your repetition with props and TPR. Correct all mistakes and errors gently and positively.
7. Incidental Language
Incidental language refers to using
extra words and phrases, or transitional phrases like "Please repeat after me" or "Wehn I say boy, you say boy". Learn
to teach the words without incidental
language (props and TPR).
8. Modeling
Model what you are teaching and
instructing. This might mean showing them what to do, scaffolding for them and then encouraging independence
from the student.
9. Pacing & Covering Objectives
Try to finish the slides as much as
possible. Make sure you cover the slide objective before moving on. Pace yourself accordingly and plan how long you will spend on each slide.
10. Engagement & Extension
Keep the student engaged and excited. Plan some extension to encourage the student to speak more with responses
that are related to the content words.
If you enjoyed these tips, please check out my coaching page and come and learn more!
VIPKid Demo FAQ
Do I need Props & Rewards?
Yes, you need to use a variety of props for your VIPKid interview. You can download some 2D props here that you can printout and use for the Live or Recorded Interview.
It is recommended that you have a variety of props, meaning a combination of 2D and 3D props (realia), a whiteboard, puppet, etc… Don't just use 2D props as this will count against you and might cause you to fail.
For the Smart Demo Lesson, there is less emphasis on props and more emphasis on your teaching skills. That being said, it is a good idea to use, at minimum, your whiteboard and a few cutouts (ie: Meg & Mike) to teach the pronouns.
Which option is the best?
This is a difficult question to answer. There is no "best" option, all 3 options are great and weighted equally. The most popular option is, by far, the Smart Demo Lesson because of how fast and easy it is to pass.
The live interview is a great option for you if you would like that practice with a live person since you will be doing your Mock / Certification class with a live person. This will also be the only chance to speak to a live person about your base pay, qualifications and what you were hoping to earn.
Do I need to be animated ?
You need to use TPR (total physical response) which essentially just using your hands/body to help with the meaning of words, phrases, concepts. This does not mean that you need to act like a clown, be inauthentic or "fake". Be yourself, smile, have fun and use TPR to help the child understand what you are teaching.
There are two types of TPR they are looking for:
Educational TPR
Educational TPR is just using TPR to help with the meaning of a vocabulary word that is on the screen. For example, if you are teaching the word "throw", make sure you use your arm to show the motion for "throw", then invite the student to do the same while repeating the word.
Instructional TPR
Instructional TPR is TPR used when you are instructing the student to do something (ie: draw a line, circle, drag & drop). This is slightly different than when you want the student to repeat you and pair the TPR with the word. The student is not repeating your instructional TPR. You might use your finger to draw a circle in the air to help
What will the VIPKid interview questions be?
Your VIPKid interview is not a typical "interview" with questions that are asked to stump you or make you think that hard! The interview for VIPKid is basically your demo. So when you hear "interview" think of it as a teaching demo rather than a question and answer interview.
If you do the LIVE interview, you will have a few questions from your interviewer who will be a staff member in Beijing. She or He will ask you a little about your background and experience (information you already provided on your application) and then they will pretend to be a 5 year old learning English so you can teach the 5 minute lesson.
Which one will give me a higher base rate?
As of March 2020, my referrals are more or less getting the same base rate regardless of which interview option they choose to do. It used to be that the live interview might have given you a higher base rate potentially because you could talk to someone about it after you teach the slides. However, it seems that most of the base rate is determined by your application (education and experience).
Want to know more? Want to work for VIPKid?
Joining VIPKid will be the best decision you make if you are looking for a work at home job, a job that allows you to teach and travel or a job that you want to supplement your income.
Further Questions?
Please email me: [email protected] if you would like more information or if you have applied and not heard from Tim with the password / access to hiring coaching and support.

Jump over to the Online Coaching page for information on how to get supported!
Pin it!